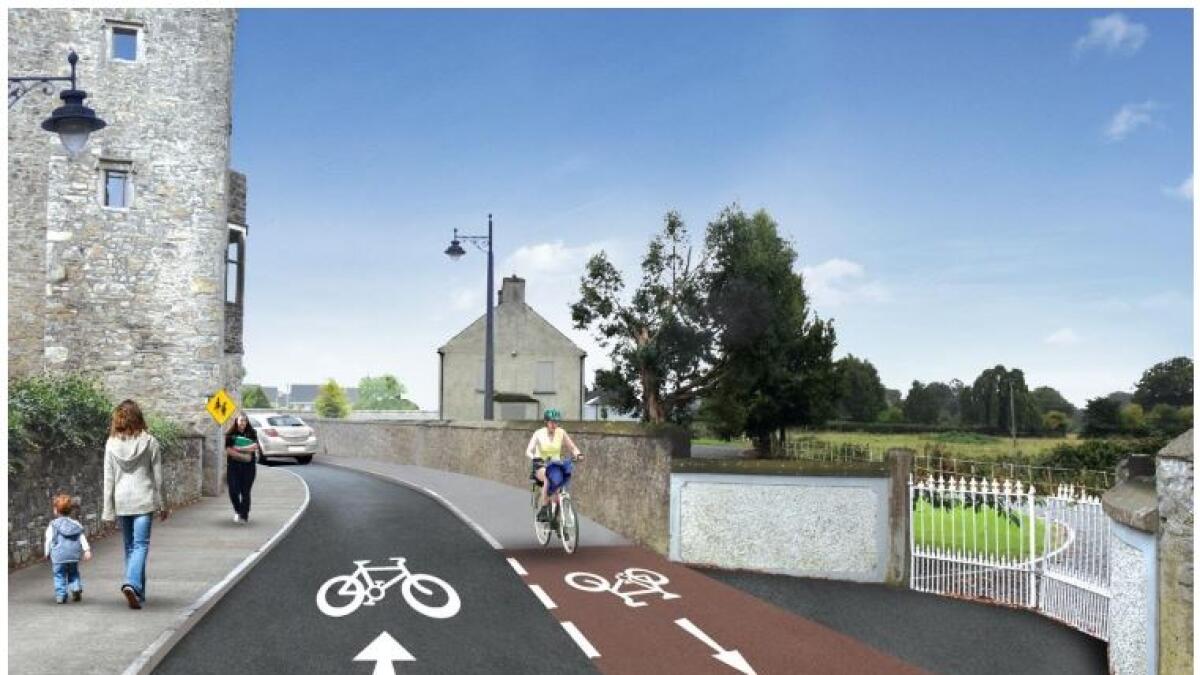 Council agrees to omit controversial Athlumney section from cycleway plan
People power has won in the fight to save Athlumney's ancient walls and trees in Navan. Meath County Council's planning department has agreed to omit a section of the Athlumney to Trim Road Cycle and Pedestrian Scheme which involved removing part of the old Athlumney walls and trees at Loreto Convent.
A huge local opposition campaign against this proposal was mounted over the past few months, with actor Pierce Brosnan supporting the cause.
At this morning's meeting of Navan Municipal District Council, Billy Joe Padden of the planning department told councillors there had been 67 submissions on the plan, with 58 of them relating to the Athlumney segment.
These issues related to transportation, tree preservation, and archaeology and heritage.
Pedestrian and cyclist safety and anti-social behaviour were issues raised under transportation; the visual amenity of the trees and the effect of their removal on ecology and climate change was raised; and the the archaeology and heritage of the old walls along the road.
Therefore, it was proposed to go ahead with the overall plan, but omit the section from Loreto Convent to the junction with Elm Park.
A condition of the Department of Heritage to carry out an archaeological study of the area was one of the submissions returned on the plan.
The plan has to go through the Part VIII planning process, and councillors have six weeks to make amendments to it if they wish to.
Cllr Padraig Fitzsimons welcomed the omission of the Athlumney section as it included an important local heritage site. Cllr Tommy Reilly suggested that the existing wall be looked at with a view to preservation and repair work.
Cllr Wayne Forde said he was delighted common sense had prevailed and that the wishes of the people of Athlumney were listened to. They didn't want a cycle lane, they wanted the trees preserved, he stated.
Cllr Francis Deane said the Athlumney graveyard committee wasn't happy with the proposals, while Cllr Sinead Burke said it highlighted the fact that Athlumney Castle should be showcased. Cllr Eddie Fennessy welcomed the fact that residents were listened to.
Cllr Jim Holloway was critical of what he described as scaremongering on social media sites such as Facebook regarding the proposals, and that the original plan which included the condition of the 22 trees hadn't been read by these objectors. It was part of an overall national policy to improve facilities for cyclists in an effort to encourage more people onto bicycles.
Cllr Forde then announced to the meeting he had just received an email from Pierce Brosnan, who is in Geneva, welcoming the decision.