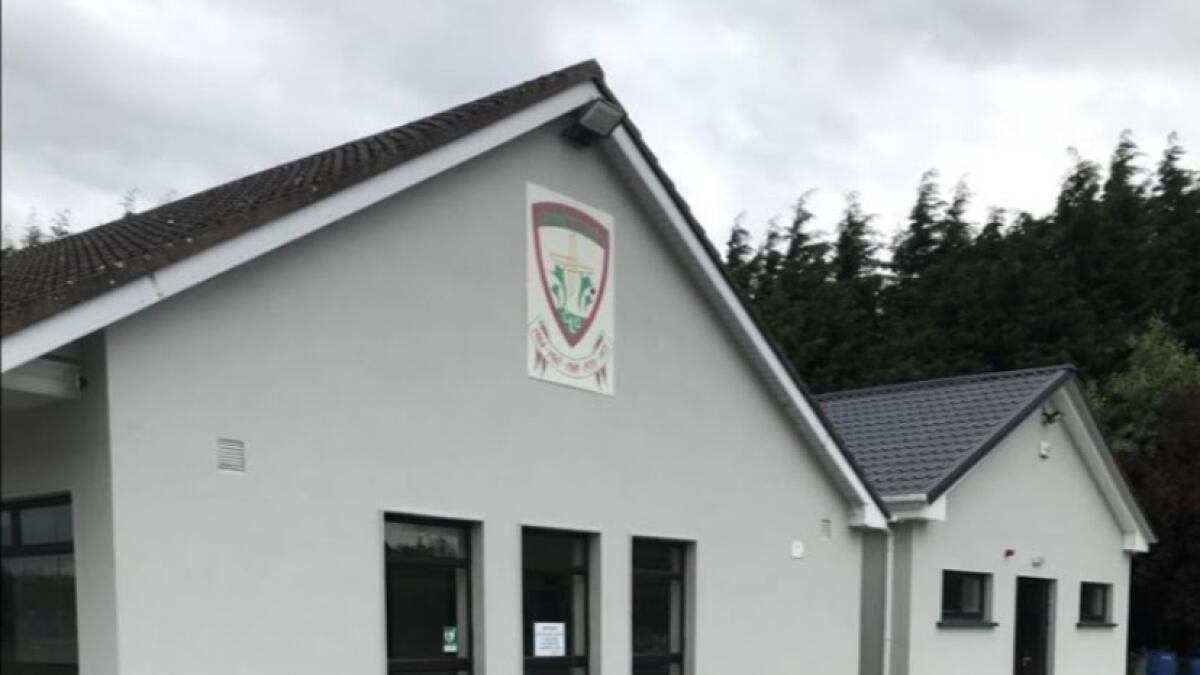 Big day for Kilbride as they officially open new facilities
By David Harford - Kilbride GFC
Kilbride GFC will open its newly (before Covid) constructed walking track and state of the art club gym on Saturday June 25th at 4pm.
The events of the day will kick off at 12:30pm with a fun packed day of games and events for the whole family to enjoy. Everyone is invited for what will be a day of fun, celebration and remembrance.
Cathaoirleach Coiste Na Mhi John Kavanagh will be on hand to cut the ribbon, John will be joined by a number of Ministers, public representatives, county board members and guests for the big occasion and non other than Brendan Cummins will call the events as he will be our MC for the afternoon.
It's not just the opening of our new gym and walking track, we have a full day of events. However, it is a very special day for the Mahon family because we lost one of our all time greats last year when Tommy Mahon passed away so in his honour and memory our club gym will carry over its door his name 'Tommy Mahon.'
A man that everyone knew and respected far and wide. Tommy gave a lifetime of service to his beloved club Kilbirde and to Meath and It's only fitting that his name will be remembered for generations to come by naming the gym in his honour for services to Kilbride, Meath and the GAA.
During the construction phase of the gym and walking track Tommy was there on a daily basis to ensure that everything went smoothly while ensuring that all the workers were fed, Tommy's motto was" if a fella has a full belly he would stay a bit longer".
He even took and checked out the delivery of the new equipment when it arrived. Tommy was especially happy to see development and investment in our youth because he knew that if we have youth the club has a future and we are so happy with the gym because we know that our youth has a facility to be proud of and to further their development.
We are also delighted to announce that our adult ladies team for the first time will play for the Quinn Cup. The Quinn cup was kindly donated to the club by the Quinn family in honour of two great Kilbride gaels, Gerry and Martin Quinn who also sadly passed away in recent times. Gerry and Martin don't need any introduction either. Another two great men who have served the club and county with distinction. The Quinn Cup will be played annually and it too is a great way for their memory to live on.
We have had to wait a further two years before we were able to officially open our new facilities due the Covid pandemic. Two years on from its completion in March 2020 so on Saturday 25th June we will finally get to open it.
The walking track has been a massive success already with all of the community benefiting from its existence. It's fully flood lit and you can drive and park in the club carpark knowing that it's safe and away from the dangers of the traffic on the rural roads around Kilbride.
A big thanks to all of our sponsors who helped fund the projects, Meath Co Council, Community funding grants and the Sports Capital Grants who were extremely generous and without their support such a development would not have been financially possible.
Another big thanks to all of our local politicians who were also a massive help while we were planning the project but also in showing and backing our applications. We're also very happy to say that our development will continue with the installation of an Astro pitch.
The development is due to start shortly again this project is partially been funded by the Sports capital grants. Finally a big thanks to all of our members who gave so many hours during the development doing all sorts of jobs and it's only during these projects that you see how strong the GAA is and in particular in our club in Kilbride.
It promises to be a great day of sports, food and celebrations, something for everyone so please join us on the 25th June. Activities kick off at 12.30pm and run right through until our ladies play for the Quinn Cup at 5.15pm.