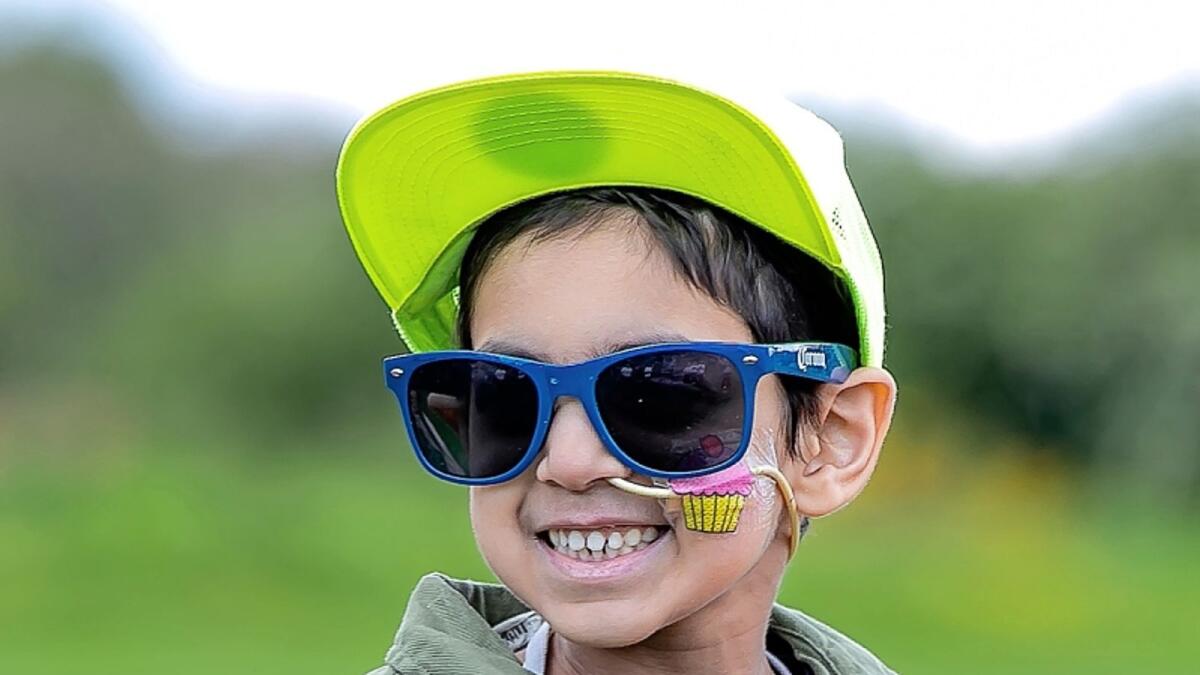 High-five for fighter Nayhan
Brave boy battling cancer needs treatment in New York
Fundraisers are being held this weekend in Bailieborough to raise funds for life-saving treatment for a young boy from Navan battling a rare childhood cancer.
Nahyan Javed was diagnosed with metastatic neuroblastoma 18 months ago.
"I'm part of Team Nahyan," said campaigner Gillien Kennedy. She explains that the five-year-old has no link to the town other than generous fundraisers and businesses in Bailieborough have simply taken Nahyan to their hearts.
Nahyan is currently coming to the end of his treatment plan and has been responding well.
"Unfortunately there's a 60% chance of relapse. If Nahyan does relapse, it's very unlikely that any more treatment can be given," Gillien explained.
Funding of €375,000 is needed to get Nahyan to New York for a paediatric tumour vaccine.
"That's the overall goal," she said, explaining they have raised €130,000 to date.
A virtual 5k was launched on the June bank holiday weekend.
"We're asking anyone who can to run, walk, cycle, swim or canoe 5k and donate," she said.
You then nominate five people to participate in the fundraiser.
"Overall our campaign is Nahyan's High Five and we're bringing that to Bailieborough this weekend," said Gillien.
The weekend is brimming with events to raise funds.
Get moving this Friday (26 June) with an outdoor dance fitness class at the Bailieborough Trinity Hall Carpark. Marlena Porter will be taking the class at 7pm.
"All funds raised there will go straight to Nahyan," assured Gillien.
Get your home baked goods on Saturday with a bake sale from 11am-4pm. This will be taking place at the Town Lake carpark.
A raffle will also be held during this time with excellent prizes up for grabs including a track day at Mondello Park, €150 Supervalu hampers, €100 Supervalu vouchers, a €100 Lueur Boutique voucher and various other vouchers from the local business community.
The team will be going on a bear hunt from 1-4pm, kids can take part with their cuddly friends at any stage.
Children can be registered for the family friendly event outside the community centre at a cost of just €5.
"Each child upon completion must unravel a little saying, once they do that, they will be entered into a raffle to win a five foot teddy!" said Gillien, explaining two other teddy bears are also waiting for new homes.
"Kids get a little map and colouring page where they can enter a competition to colour a picture of the caricature of Nahyan," she said.
Keep a lookout for your favourite Star Wars and cartoon characters who will be making an appearance on the day with the help of Kingscourt Play Centre.
Face painting will also be provided at a small charge.
"Everything will go to Nahyan... not one penny of the money we take in goes to anybody except the Nahyan fund," Gillien stressed.
"Nahyan has come to all of our events up to date so hopefully he will be with us once he's well at the weekend," she added.
Gillien thanked all the businesses and donors who have supported the campaign to date; as well as the many volunteers.