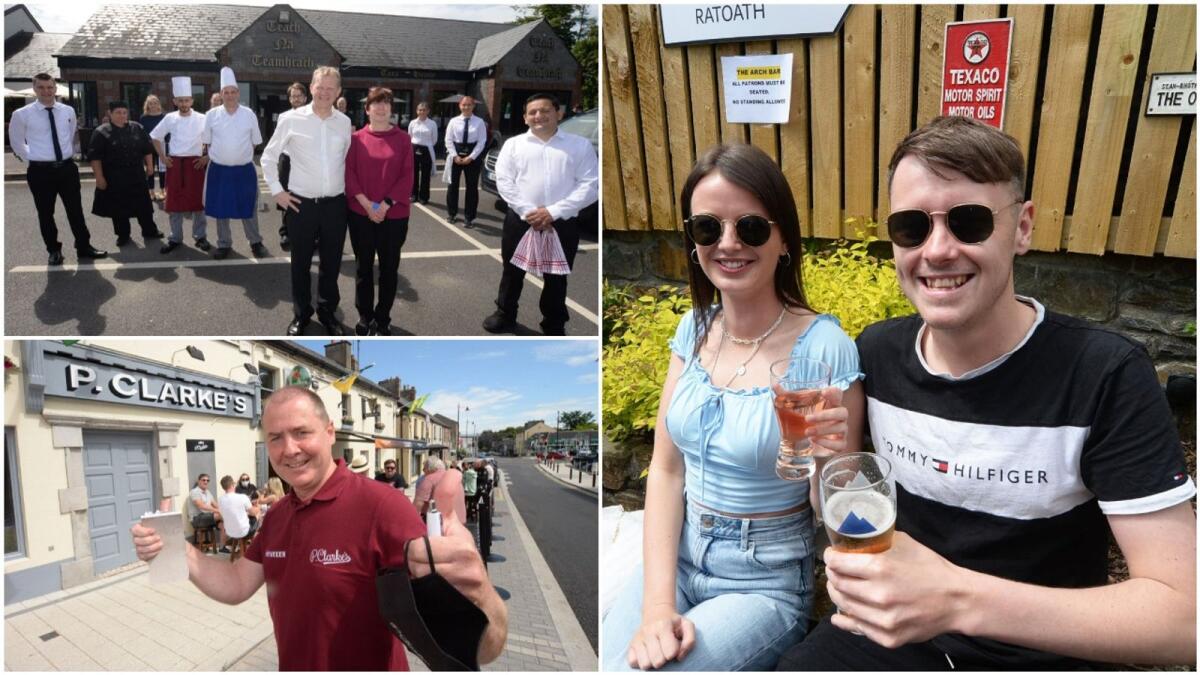 Back in Business: 'I was totally blown away and overwhelmed by the support of the town'
The gods were looking down on country yesterday (Monday) as an idyllic sunny day marked the beginning of Ireland taking another stride back to normality when pubs, restaurants and leisure facilities reopened.
Beer gardens and outdoor eating areas at cafes and restaurants enjoyed a bumper bank holiday Monday as people spent their day off enjoying the latest relaxation of the country's Covid-19 rules.
Publicans across the country polished their taps and lifted their shutters to welcome back customers they haven't seen in eight months as there were stories of relief, excitement and hope from business owners across the county.
Peter Duffy owner of Peter's Bar in Dunshaughlin described "a carnival atmosphere" as he and his staff got stuck in to pulling pints for the first time this year. tHe added:
"It went very well, everyone was in great form, delighted to be be back and seeing all of the staff and seeing each other, there was a really happy atmosphere in the place it was just fantastic.
"Everyone was in great form, well behaved, just happy faces everywhere.
"It looked like a lot of people hadn't seen each other in a long time either.
"From what people were saying to me, they were fed up at looking at each other at home. A lot o the older folk were delighted to get out for some food, there were lots of elderly folk out that hadn't been out in so long and that was really good to see.
Previous
Next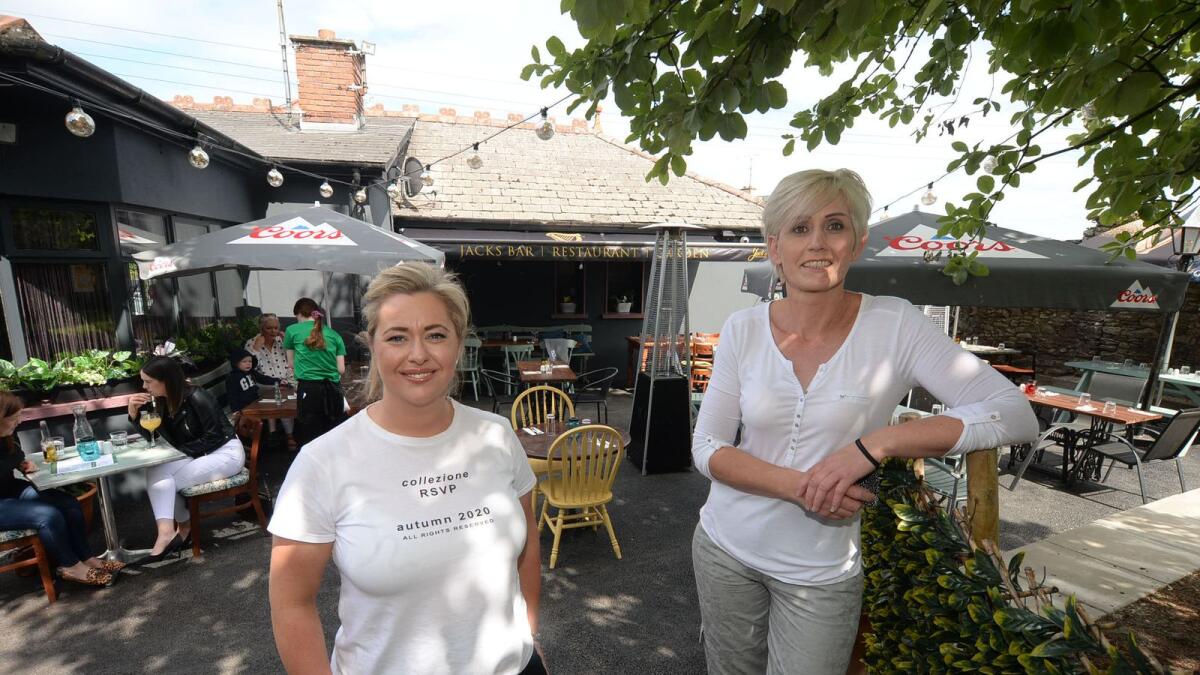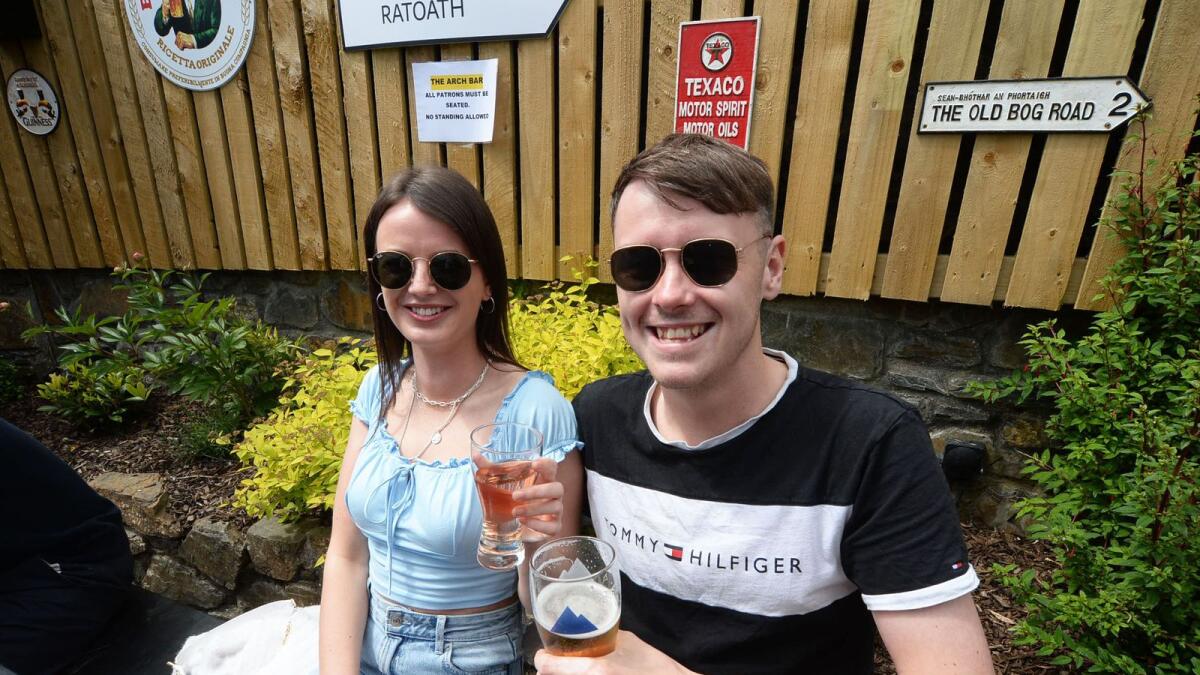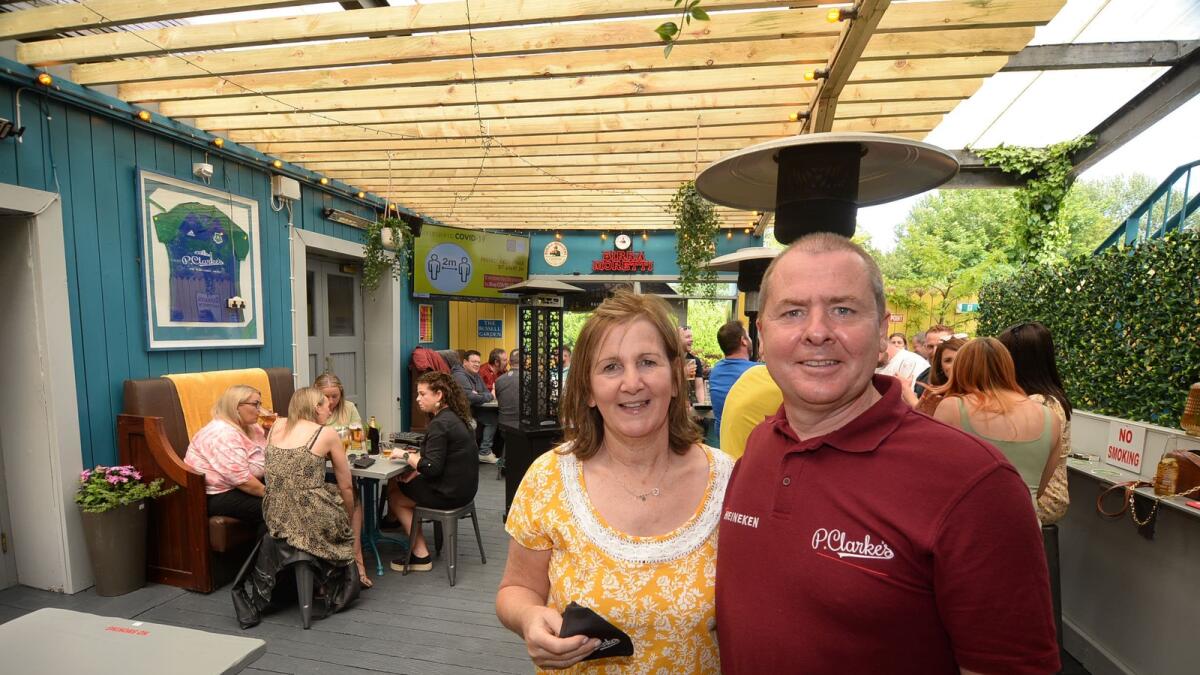 "I think there is going to be a requirement for blankets, there was lot of people going off for sun cream and then jacket and jumpers. I must put it up on my website saying come prepared for Irish weather!
The staff are sore today having been out of action for so long, I'm hearing of backaches and all sorts, we are not opened until 3pm today so it gives them a chance to recuperate this morning!"
Many months of preparation went into getting the pub fitted out for yesterday's reopening as Peter explains:
"We built a new bar in what was the car park, we put lots of new furniture put in along with AstroTurf, it's like a different pub altogether."
Not many people would be brave up to open a hospitality business during a pandemic but Leona Farrelly of the newly opened Jacks Bar in Kells saw an opportunity and she took it, telling me her risk paid off yesterday as people came in their droves to experience the trendy new establishment in the town.
"It went exceptionally well, we were thrilled. We hadn't been opened before so you couldn't gauge it, it was unusual opening for the first time after a pandemic and not just reopening. We had a massive response, and we were booked solid.
"People were just ready and it was like being abroad with the sunshine. We were all going on adrenaline by the end of the night."
Leona explains why she decided to take a leap of faith and open the bar during lockdown. "I worked in a hotel in Oldcastle for a few years and I just decided that I wanted to do something on my own and I convinced my husband Damien.
"I just saw the opportunity and used the time in lockdown to renovate. I spoke to a friend of mine who is a qualified painter and decorator and the two of us literally renovated it six days a week for eight or nine months during lockdown we did all of the work ourselves. Painting, sanding, we bought furniture online. It was epic what we did.
"I was totally blown away and overwhelmed by the support of the town. Friends and family have been unbelievable, everyone rallied around in the last few days to get it opened."
It was also a successful day for George McElhinny of O'Briens Bar.
"It was great to see people again and get back to it but I think it was people getting out to see each other. People who hadn't seen each other in months it was a great release to them yesterday.
"There was a great atmosphere the whole day long, people young and old were delighted to see each other, it was brilliant.
"It was just that fact yesterday that they were given that bit of freedom. The excitement on people's faces just to get back out. It brought the life back around the pub, hopefully it'd onwards and upwards from now on. "