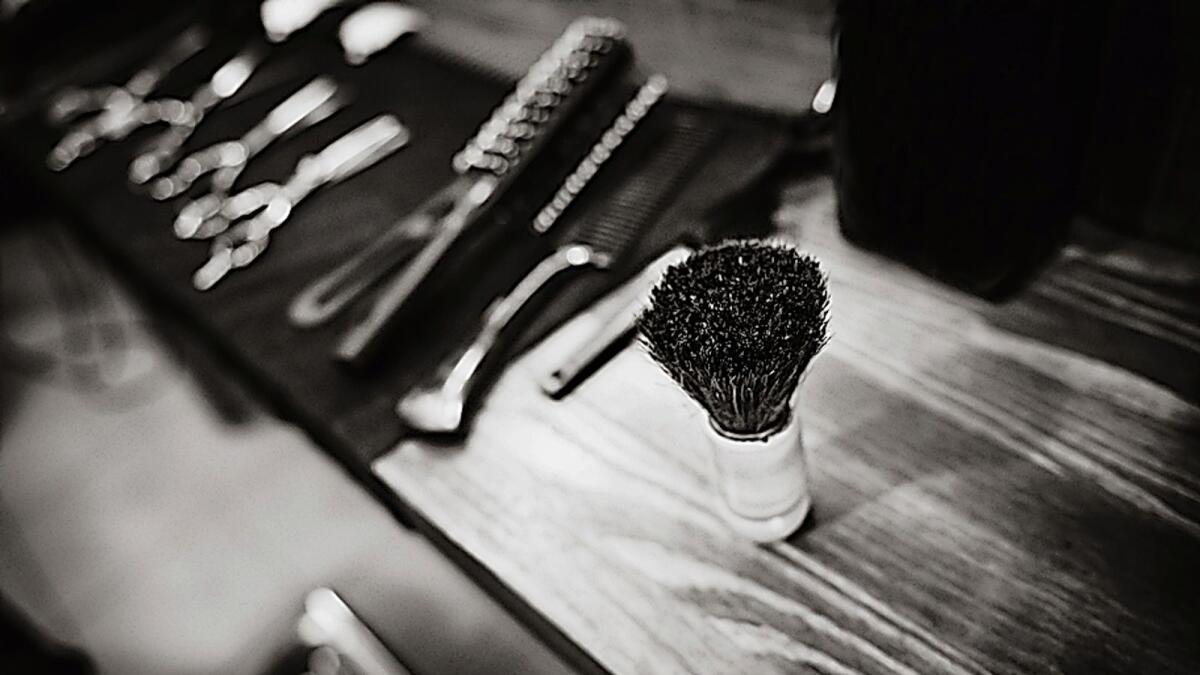 Paul Hopkins: How I lost the head on my first day out
The old adage 'what is seldom is wonderful' has, perhaps, never seemed more apt that in the time of the coronavirus. In the time BC (Before Corona) everyday events like going out to work, going out to play, going out with friends we took so much for granted.
With such simple traditions of everyday life hugely curtailed the past 16 months, if not banned altogether, the gradual easing of the lockdown, with further promised in the next three months, such once taken-for-granted daily rituals now seem, well wonderful.
Take my wonderful FIRST DAY OUT IN A LONG TIME the other week. Terrified, I might the next day be lockdown again and for good, I decided to go for a much-needed, earlier arranged, haircut.
The biblical Samson, he betrayed by his lover Delilah, has nothing on this writer's shaggy mane after my, let's face it, incarceration. I figured, too, that a good manly shearing would increase my chances of dallying with a Delilah, Doireann or Deirdre when I am seen fit to once again socialise.
I arrived at the barbers at the appointed time, well prepared with masks, plural, sanitiser and assorted, multi-colour wipes of all dimensions. But I need not have been so prepared as Colin and his trusty team were well organised and I never felt less than as safe as houses as the conveyor belt of five males at a time were processed with a precision matched only by that of their scissors and the steadiness of their hands.
A firm believer in going to the top man if you want the job done properly, I only accepted Colin as my grooming man.
"What would you like doing with this lot," he affably asked as ran a hand through my mane which felt like it was halfway down my back and flooded over my eyes like that shaggy dog in the Dulux ad of old.
Given I'm at an age when most men would have hairless crowns, I've to date adhered to the belief of making a virtue of what I still have. That said, my mop lacks the body and texture of my youth and the intervening years. Sadly, with a lot of me things don't always seem to be how they appear. The last 16 months of reliving my days as a hippie with hair halfway down my back are well truly over.
As the later Terry Wogan was won't to say: "I'm at that age where when I bend down to tie my shoe lace, I think tto myself what else do I have to do while I am down here before I have to get all the way back up again!"
Getting old is no Woodstock weekend, believe me.
Not wishing to put a cog in Colin's wheel of precision, in short hold up proceedings, I took one look at his recently shorn crown and said, matter-of-factly: "I'll have what you had..."
And he duly obliged, the fact that he is 25 years my junior never coming into the equation. And, and I must say, hand on head, it is probably the best haircut I have ever had. At least, it seemed so. Wonderful, in fact.
Look out Delilah...
When it came to the bill, I doubled it, much to Colin's objection. "No, "I insisted. "Have a couple of pints on me, if the pubs ever open. Besides, what harm in giving local business a leg up after what has been a bad time. And, anyway I think Jeff Bezos has enough of my money by now."
I went back out into the sunshine and thought I'd chance a stand-outside coffee from the corner cafe. Not having done so before, I had noticed it become increasingly the thing to do, the cardboard cup of coffee as fashion accessory since the first lifting of lockdown last year.
I like my coffee but going for the 'stand-outside' variety of bean was a big mistake. For as I stood there on the narrow footpath in the sunshine, trying hard not to burn the hand off myself, I hand to contend with the swaying melee of other fashionable stand-outside coffee drinkers jostling for position, a conveyor belt footpath of mad teenagers on terrifying mobile scooters, joggers of all shapes and degrees of human sweat, old folk on dodgy zimmer-frames and pedestrianised cyclists practicing for the Tour de France.
Wonderful doesn't come into it.
Maybe, it's an age thing...