Meath fall short in Carlow
A first defeat of the season for Meath, but it wasn't all doom and gloom in Dr Cullen Park this afternoon as Carlow led from start to finish to claim a deserved 2-22 to 2-14 Kehoe Cup victory.
Defeat leaves Meath tied with Carlow at the top of the table ahead of next week's final game against Kildare, where nothing less than a victory will suffice if Seoirse Bulfin's side are to have any chance of lifting the Kehoe Cup.
This year's competition is being run on a round-robin basis with the table toppers after four rounds claiming the title, but for Meath it is all about important preparation for the start of life in NHL Div 2B against wicklow in two weeks time.
There was plenty for Bulfin to reflect on following this loss with waywardness in front of the posts once again an issue and this time a costly one as Meath hit 11 wides.
"There were some positives, maybe not plenty of them, but there is plenty of learnings from that game," the Meath manager told the Meath Chronicle.
"It was obvious last year when we played Carlow two or three times of the level they were at. Their hurling was very crisp today and the little things went for them.
"They weren't really fumbling the ball and they were getting their first touch right and that makes all the difference because they are gaining a couple of yards straight away when that happens.
"There is plenty for us to work on, but there are positives for us to take from it.
"Our wide count was up again today and was more in line with the Down game, but it is early in the year and we have plenty to work on," he said.
Carlow's stickwork was sharper and neater and a lot of ball stuck for them as Meath had to scrap hard for everything they got - that is a good quality to have.
Carlow led from the first minute when Ciaran Kavanagh lofted over and after Fiach O'Toole doubled their lead Paddy Boland produced a moment of sublime skills to take the ball under control and in the same movement flick it past the advancing debutant goalkeeper Philip O'Brien from St Patrick's.
Damien Healy opened Meath's account in the 10th minute, but Carlow held the visitors at arms length and despite three converted frees from Padraic O'Hanrahan and a point from Jamie Leavy Meath trailed by 0-5 to 1-11 as Ciaran Whelan (two), Boland (three), Jack Treacy, O'Toole, Kavanagh and Kevin McDonald were all on target for the hosts.
Stephen Morris gave Meath hope with a brilliant goal which he fired to the net on the half-volley and after Boland and O'Hanrahan (free) traded points the deficit was down to 1-6 to 1-12 at half-time.
Carlow stretched their lead 90 seconds after the restart with a point from Treacy, but points from James Kelly, Healy and O'Hanrahan closed the gap to four points by the 40th minute.
Meath looked in a strong position, but Carlow responded with two from Whelan placed balls and one from Treacy to make it 1-16 to 1-9.
O'Hanrahan and O'Toole exchanged points again before Meath were given another boost when Paddy Barnwell marked his introduction with a fine goal to close the gap to four points once again.
However, that was as good as it got and after Boland and O'Hanrahan traded scores again it was a scrappy goal from Fiachra Fitzpatrick that put the issue beyond doubt, 2-18 to 2-11, with 10 minutes remaining.
Kelly, Niall McLarnon and Kyle Donnelly closed Meath's account, but Carlow hit the closing three points of the game from Whelan to claim the win that keeps them in the hunt for the title.
Afterwards Bulfin was satisfied with the reward he is getting from the Kehoe Cup, but his focus is on the opening round of the league against Wicklow.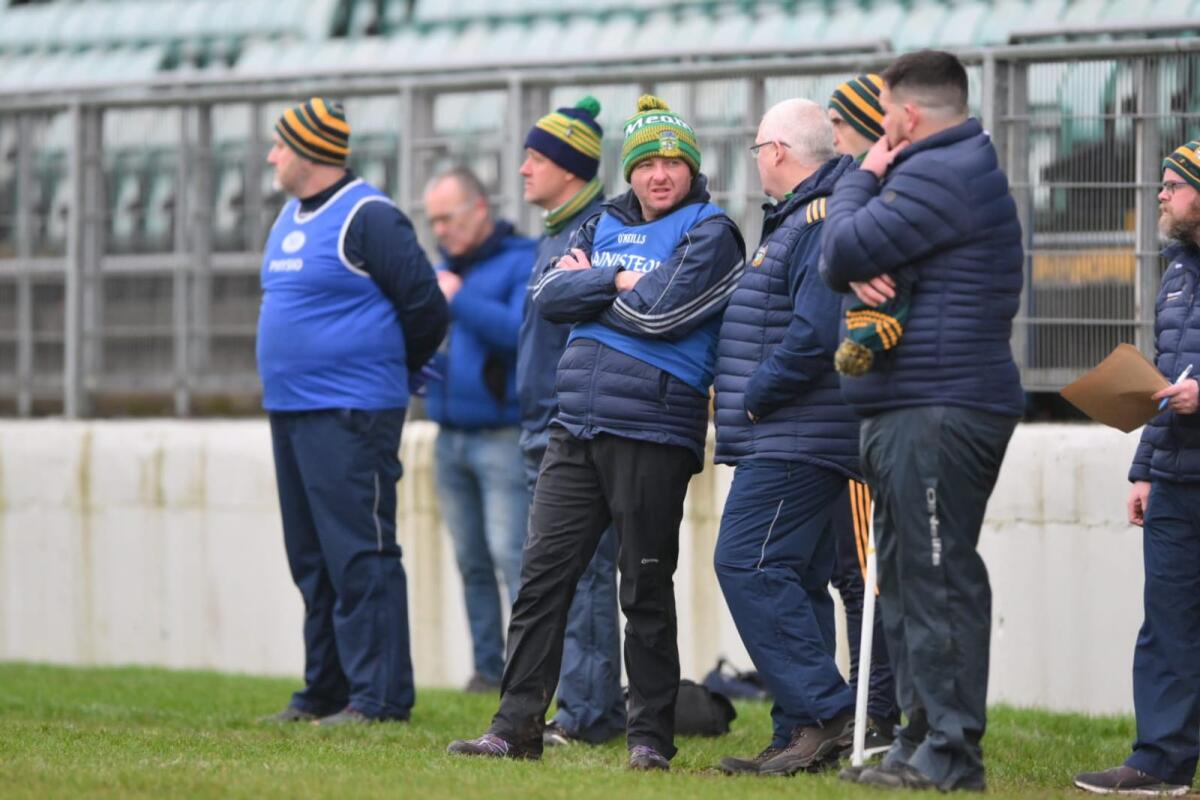 "These preseason competitions are hugely important because if we were not playing these games we would be looking for challenge matches. The best way to see guys who are training, especially the new boys on the panel, is to see how they operate in competitive matches," said Bulfin.
"We have a lot of lads doing a lot of training and it is only fair to them that they get game time too. We have been rotating it a bit during the Kehoe Cup, but I find that very beneficial from that point of view.
"You are never happy when you lose matches. When games are there to be won we always try to win them, but I'd be reasonably happy with there we are at.
"We are in the middle of a big block of training, we have another bit of that heavy training to go, but we are building the whole time to the first round of the league on Saturday week against Wicklow, which is going to be a huge battle and an exceptionally difficult game to win.
"Wicklow are coming off the back of a great Autumn with the likes of Bray doing well, so they'll be buoyed by that. We still have a lot of hard work to go to get anywhere near the pitch to compete with Wicklow," concluded the Meath boss.
Carlow - Ciaran Abbey; Niall Bolger, Conor Lawlor, Paul Doyle; Paudie O'Shea, Kevin McDonald (0-1), Fiachra Fitzpatrick (1-0); Ciaran Whelan (0-8 six frees, one '65'), Scott Treacy; Jake Doyle, Conor Kehoe, Jack Treacy (0-3); Fiach O'Toole (0-3), Ciaran Kavanagh (0-2), Paddy Boland (1-5). Subs - Tony Lawlor for Doyle, Brian Treacy for Abbey both half-time, Eric English for S Treacy 52m, Sean Joyce for O'Shea 55m, John Doyle for Kavanagh 57m, Lorcan Doyle for P Doyle 71m.
Meath - Philip O'Brien; Killian Swaine, Adam O'Connor, Ger Dwane; Paul Kelly, James Kelly (0-2), Sean Geraghty; Stephen Morris (1-0), Padraig O'Hanrahan (0-6 frees); Damien Healy (0-2), Eamon O Donnchadha, Jamie Leavy (0-1); Sean Quigley, Mikey Cole, Nicky Potterton. Subs - Kyle Donnelly (0-1) for Kelly 29 mins, Simon Ennis for Leavy half-time, Joey Cole for O Donnchadha, Paddy Barnwell (1-0) for M Cole both 46m, Niall McLarnon (0-1) for Geraghty 57m, Martin Healy for Morris, Shane Brennan for O'Connor, Daire Shine for O'Hanrahan all 65m, Mickey Burke for Swaine 69m.
Referee - Owen Beehan (Kilkenny).