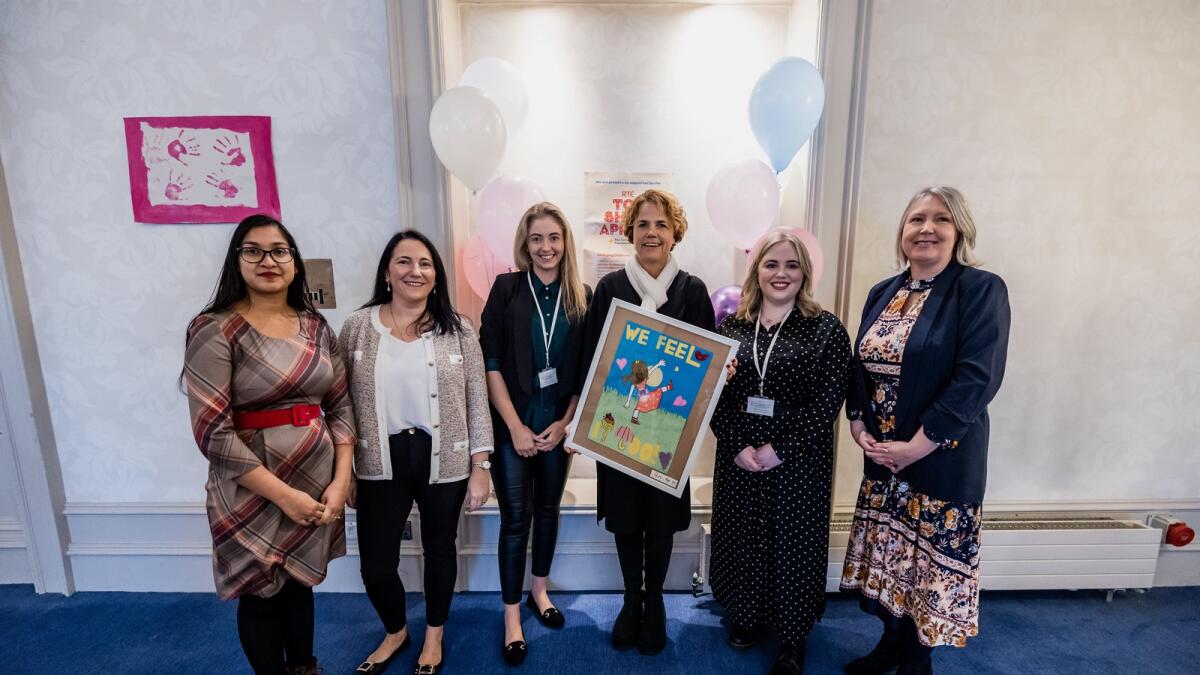 'We Feel it Too' seminar highlights impact of domestic violence on children
To mark World Children's Day, 100 practitioners from across Meath gathered in the Newgrange Hotel, Navan, today to hear from researchers, practitioners and front-line services on the impact of domestic violence on children.
The seminar, entitled 'We Feel It Too' aims to raise awareness of the impact of domestic violence on children and highlight the key actions contained in the new Third National Strategy on Domestic, Sexual and Gender Based Violence.
"For too long, the voice and experience of children who have been impacted by violence in the home, has been overlooked," said Sinead Smith, Manager of Meath Women's Refuge & Support Services, which hosted the seminar.
"It is only in recent years we are starting to see a real shift in emphasis to understanding and supporting children in these difficult situations and there is much more to be done in the Irish context. Our front-line work with survivors of domestic violence here in Meath over the last 35 years has shown that children are especially vulnerable. Children have the right to have their voices heard, to be safe and to be protected from harm. Our work with children aims to listen to what children have to say and support them in their recovery from domestic violence."
Minister for Justice Helen McEntee, opening the event, said: "Meath Women's Refuge & Support Services and all of our frontline workers know from first-hand experience how devastating domestic abuse and violence is on children who have to witness or experience it. Throughout my many engagements with our service providers, I have seen the care and attention given to children who find themselves in these appalling situations.
"Through 'Zero Tolerance', my plan to tackle domestic, sexual and gender-based violence, I am determined that our polices in this area will support children, as well as providing training and resources for the services assisting children who have lived with domestic abuse. Zero Tolerance seeks to clearly identify children and young people as witnesses, victims and survivors.
"Among other measures, we will provide support services for children as victims or survivors of domestic, sexual and gender-based violence; trauma informed therapeutic counselling services for adults and children; and trauma informed parenting supports. This week, I also published our newFamily Justice Strategy, which will develop a system which puts the family and children at the centre of its work."
Ms Smith added that Meath Women's Refuge's partnership with the RTE Toy Show Appeal has enabled them to resource our 'Where I'm At' programme over the past two years, supporting children with the transition into and out of refuge.
"We do this by providing a safe play space to support children to regulate their emotions and feelings. Having a strong evidence base for what works means front line services, policy and decision makers can invest more effectively."
Dr Eleanor Hollywood, Trinity College Dublin, who is currently evaluating the programme said: "Children are often the unseen victims of domestic abuse. Programmes like 'Where I'm At' are invaluable since they help to provide a safe space for children to play and express themselves while staying at a refuge. In our evaluation we aim to ensure that the voice of the child in refuge is heard so that we can create a knowledge base of how children who experience domestic abuse can be best supported."
Last year, Meath Women's Refuge & Support Services provided refuge accommodation for 46 women and 72 children, supported 454 women in the community and received over 2,000 helpline calls.