Park Avenue to the location for that perfect gift
QUALITY Sisters Mary Groome and Liz Lenihan will celebrate the fifth birthday of their stylish business in October
Previous
Next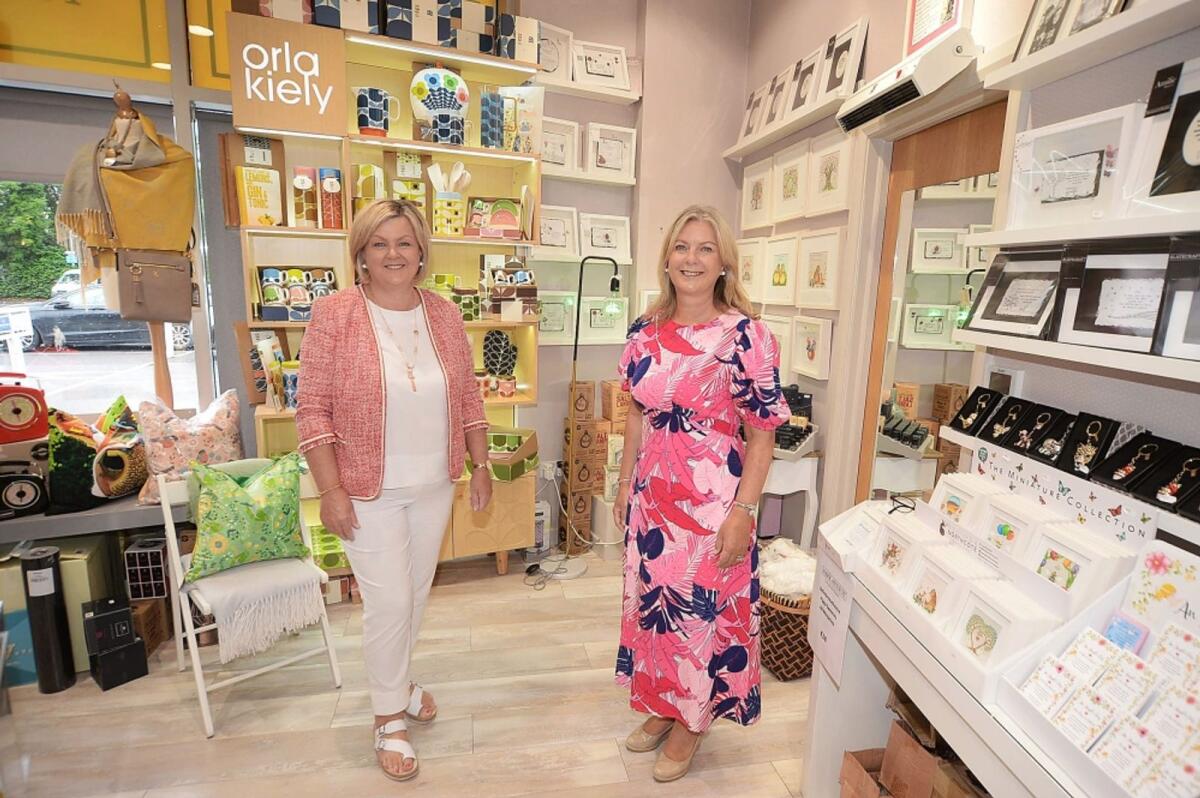 SPONSOR PROFILE
PARK AVENUE Gift Shop in Johnstown Shopping Centre has been a labour of love for sisters Mary Groome and Liz Lenihan whose dream it was to create a store with unique and quality items.
The sisters named Park Avenue after the high class New York address feeling it mirrored the ambience, style and sophistication retail brand they wanted to create.
The business will celebrate its fifth birthday in October and prides itself in the variety and quality of the goods it stocks, seeking out unusual and unique products so that customers can bring home a treasure that they can enjoy for many years to come.
A visit to Park Avenue will open an Aladdin's cave full of beautiful gifts and accessories from jewellery, candles and scarves to home decor and skincare among so much more.
Retired nurse Mary says it was the right time for her and Liz to take the plunge and make their dream come true.
"The shop will be open five years in October. We offer a huge range of home accessories, fashion, jewellery and giftware.
"It's a labour of love for us really, it was always a dream to open this type of store, something we both had a big passion for.
"I had just retired from nursing and Liz owns the James Griffin pub in Trim along with her husband, Tom. We would both have a very keen eye for fashion and design and at this stage of our lives it was about having the time and space to do something that we always wanted to do.
"We are a good partnership, both involved with buying stock and travelling to trade shows. I work a lot on the shop floor while Liz concentrates on the accounts side of the business."
An important strand of their brand is to support Irish suppliers as Mary explains: "We started off five years ago with a pretty limited range of stock and we have ventured out a lot since then. Much of our stock comes from Irish suppliers like Tipperary Crystal, Beleek, The Handmade Soap Company, Absolute Jewellery, Belinda Northcote Designs, Amilie Design and Celtic Candles.
"We always try to source and stock as many local and Irish suppliers as we can."
Mary and Liz have also developed their online presence in the last few years.
"When Covid struck we had just set up our website and we really developed it during the first lockdown and it worked out very well because we were able to do a lot of business online and deliver locally and nationwide.
"We have been working hard on that over the last few years and we also do a lot on social media and we have really developed our online presence thanks to a grant from the local Meath Enterprise Board."
The sister duo always try to strive to make Park Avenue, the best customer experience possible according to Mary who said:
"We are very much customer driven, we have a small team of three and we always try to create a lovely atmosphere in the shop. We are always on hand to chat to people and help them with their shopping experience.
"We are open seven days a week and have a free giftwrapping service. We have a Christmas club up and running if anyone wants to be a part of it."
Mary says it is a pleasure to serve the community in Johnstown.
"The shopping centre here in Johnstown is opened 18 years now and it has gone from strength to strength. People always say it is great to come somewhere outside of the hustle and bustle of the town that has a fantastic variety of shops and free parking."