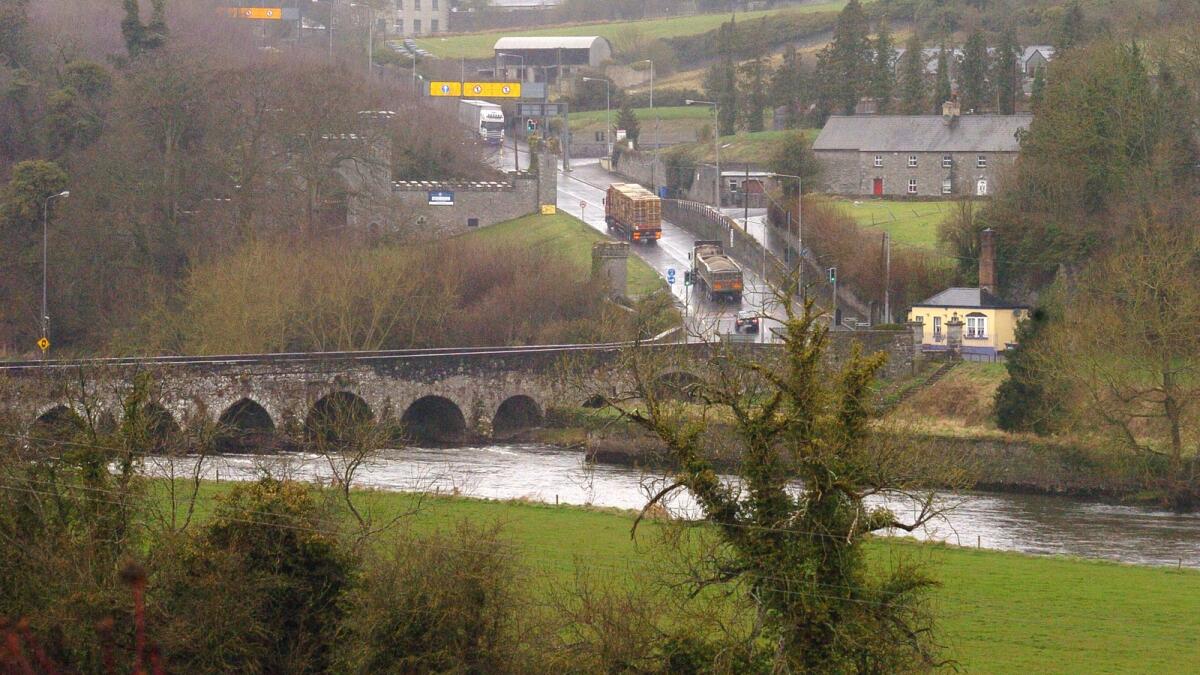 Close call after truck loses control and mounts footpath in Slane
It was "a miracle" that no one was seriously injured after a truck lost control and mounted the footpath on the Mill Hill in Slane earlier today that's according to local councillor Wayne Harding who says a bypass is needed now more than ever.
The incident which happened this morning comes with the news that an application for the Slane Bypass is expected to be lodged with An Bord Pleanala before October, a move that can't come soon enough according to Harding who said:
"The driver had problems with his brakes and mounted the footh path on the way down the hill. It must have been a terrible fright for the driver.
"He had a very lucky escape and luckily enough there were no pedestrians around because that was close to being a really dangerous incident.
"I'd like to thank the Gards and the outdoor staff of Meath County Council who responded very quickly but it is a reminder for the need of a bypass because there is a daily threat in the village."
The draft public realm plan for Slane that would transform Slane village, including removal of the overhead gantries, narrowing of the roads, extensive tree planting, new-look village garden and time restricted parking went on public display earlier this year.
Many of the proposals for the historic village are dependent on the provision of the long awaited bypass.
Meath County Council and Transport Infrastructure Ireland have identified a route for the bypass, which will facilitate the delivery of significant elements of the public realm plan, which will be submitted to Board Pleanala in the coming weeks.