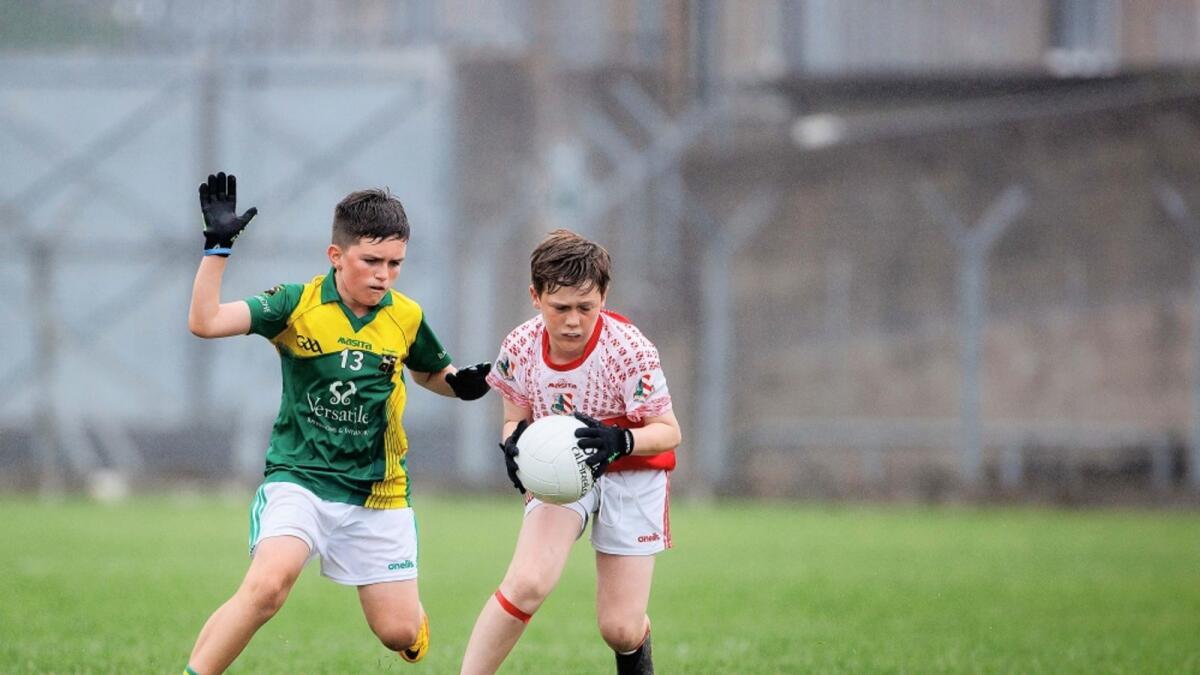 Primary Schools Finals: Moynalty miraculous recovery seals crown in dramatic style
BOYS DIV 4 Late drama in Pairc Tailteann thriller
Previous
Next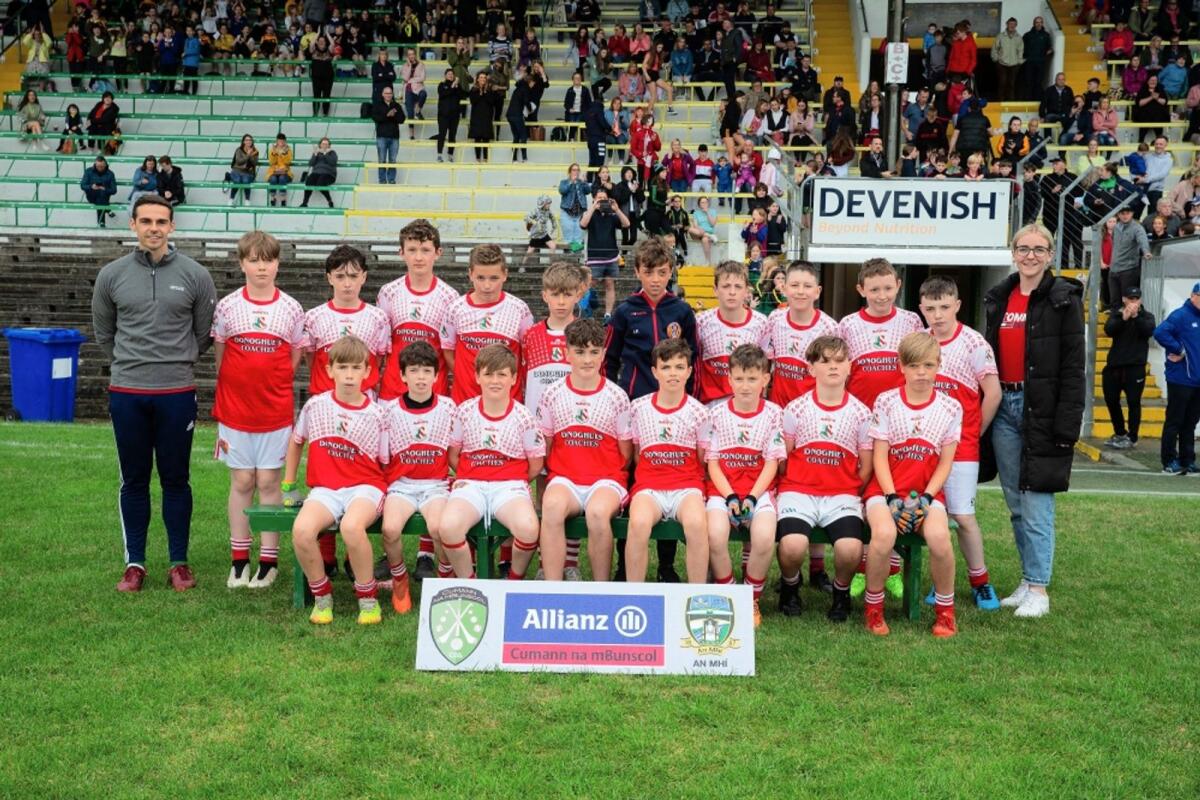 Behind by seven points after just three minutes Moynalty NS staged a remarkable recovery to claim the Boys Div 4 title with a sensational 1-13 to 2-9 victory over Boyerstown NS at Pairc Tailteann on Friday.
That slow start didn't throw Moynalty off their stride as both sides played a great part in a brilliant game of football that ebbed one way before flowing the other.
The sides were tied seven times in a pulsating game, but in the dramatic final few minutes it was Bobbie Jackson who scored what proved to be the winning point before Patrick Cussen made a stunning late save to deny Matthew Martin a goal.
The superb Max Rogers, who finished with a remarkable 1-8 to his credit, did have a late chance to equalise from a difficult free, but the pressure was too much and his kick sailed narrowly wide.
Boyerstown got off to a flying start and looked set to run away with it when they carved Moynalty open in the first few seconds, but Evan Callaghan opted to fist over.
However a minute later they did have the ball in the net when Rogers got the final touch onto Andrew Treacy's long delivery to deflect to the net.
Things got even better for Boyerstown in the fourth minute when Rogers broke the ball into Ryan McKenna's path and he made no mistake with his finish to make it 2-1 to 0-0.
However, Boyerstown failed to score for the next 15 minutes as Moynalty took over.
Jackson finally opened his side's account in the ninth minute and a minute later Aaron Lynch added one from distance before Ryan McKenna converted a free to make it 0-3 to 2-1.
The excellent Ewan Gilsenan added another point before Jackson pounced on a breaking ball to make it 0-5 to 2-1.
Boyerstown ended their barren spell with two points from the excellent Rogers, but Moynalty continued to press with James McCabe pointing before he then restored parity for the first time with a brilliant finish to make it 1-6 to 2-3 in the 24th minute.
Lynch edged ahead for the first time 30 seconds later, but Rogers replied to ensure parity at the break, 2-4 to 1-7.
After the resumption Gilsenan pushed Moynalty ahead again, but two more instinctive points from Rogers restored Boyerstown's lead, 2-6 to 1-8.
Jackson levelled it again before Rogers pointed from a goal chance.
Gilsenan and Jackson hit back with points to make it 1-11 to 2-7, but again the magnificent Rogers edged Boyerstown ahead again with two points.
McCabe levelled it up again with seven minutes remaining, but in the dramatic closing stages it was Jackson who won it for Moynalty to spark wild celebrations.
Moynalty NS - Patrick Cussen; Bríon Gilsenan, Oran McKenna; Oisín Gilsenan, Stephen Cassidy, Donncha Landers; Seán O'Reilly, Aaron Lynch (0-2 one free); Bobby Kavanagh, Bobbie Jackson (0-5), Ewan Gilsenan (0-3); Henry Pratt (0-1 free), James McCabe (1-2 one free). Subs - Aaron Rothwell, Charlie Holt, Jake Sullivan Fanning, Reece Mulligan. Mentors - Aaron Browne, Katie Lynch, Rosie Ormiston, Leo Kavanagh.
Boyerstown NS - Billy Rogers; Darragh O'Toole, Morgan Martin; Eli Clynch, Eoghan Darcy, Alex Brady; Aran Bray, Matthew Martin; Evan Callaghan (0-1), Cormac Conaty, Andrew Treacy; Max Rogers (1-8 two frees), Ryan McKenna (1-0). Subs - Zack Rogers, Harry Callaghan, Bríon Callaghan, Eoghan Cleary, Jack Kavanagh, Harvey Barry. Mentors - Cathal Ó Bric, Eibheann Keegan.
Referee - Martin Griffin (St Paul's Navan).