'If you are not prepared to put everything into it you can forget about it'
Previous
Next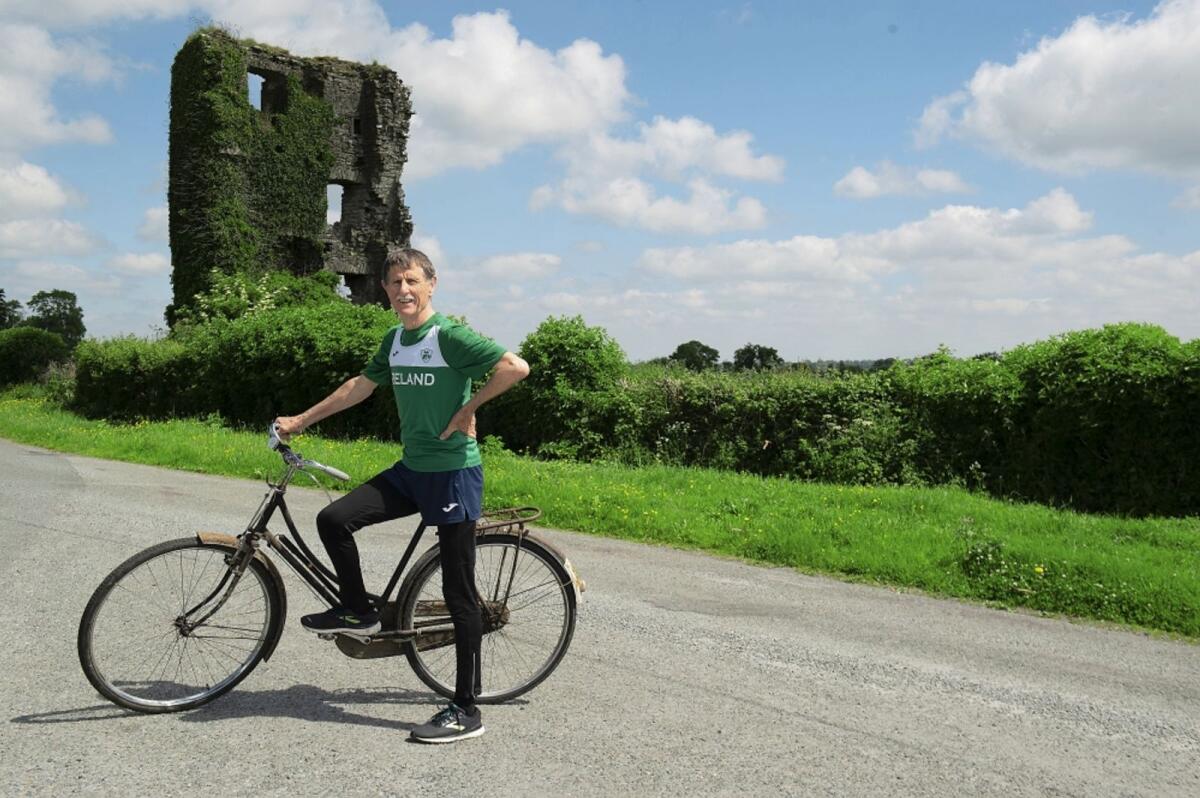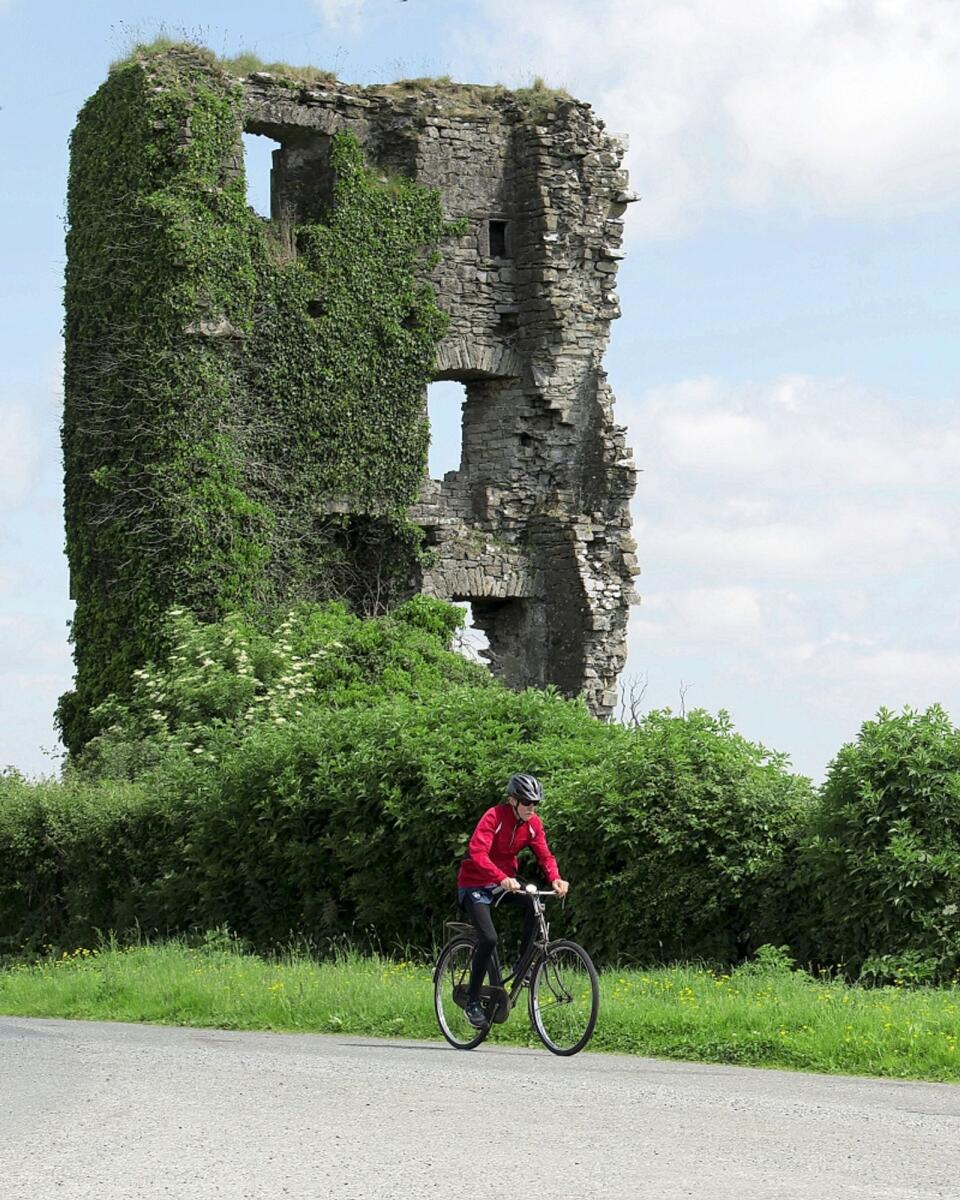 MICHAEL 'MICK' PRIEST was one of Irelands leading cross-country runners back in the 1970s. He gave it up at 24 but just over 10 years ago he returned to the fold. Now, at 71, he's running for Ireland. The ageless athlete tells JIMMY GEOGHEGAN his remarkable story
The loneliness of the long distance runner. Michael 'Mick' Priest knows plenty about all that. He also knows a thing or two about what's required to be a successful runner; the qualities needed when the going gets heavy. The sacrifices required. The pain.
They are much the same qualities demanded if progress is to to be achieved in any pursuit in life. A kind of template for success.
"To be a runner you need to have a certain amount of ability, obviously, but just as important, if not more important, you need to have an absolute and total belief in your own ability because in a race you are on your own, it's a one-man or a one-woman show. It also depends, entirely, on what you are prepared to put into it because if you are not prepared to be single-minded, to put everything into it you can forget about it," he says.
"You have to go out and train on those days when the wind is howling, the rain is lashing down, maybe when it's snowing, frost perhaps. Those days when you wouldn't put the cat out. You can't allow anything to divert or distract you from what you want to achieve."
Michael is sitting in his house in Frayne a mile or two outside Athboy. He talks about his remarkable career in athletics. It's a career divided into then and now; a career in which he won a plethora of titles as a young man. For a time in the early 1970s he was one of the best cross runners in the country. A big assertion, you might think, but his record is impressive indeed. Noteworthy.
He won SIX Meath Cross Country titles in succession. He proved also he could do the business on the big stage when he won the Ras na hEireann, a massive race at the time. He was one of the leading lights in the NACA Cross-Country championship arena. He also played football and hurling in his young days often lining out alongside his brothers Pat, Eddie and Jim, all of whom were richly talented in both codes. The talented Priest brothers played their hurling for Kildalkey and football with Martinstown-Athboy. Represented the Royal County too.
Then Michael Priest stopped at least when it came to athletics. At 24, he gave up the running competitively. He took it up again for a brief spell in his late twenties before finally packing it in again, this time for a few decades as he went on with the business of building a career and raising a family (he's married to Rosaleen with a daughter Emma, son Micheal and three grandchildren).
He was nearing 60 when he heard the siren call again. He kick-started his athletics career once more. He re-found some of the old magic too, some of the old spark. Earlier this year at 71, he represented Ireland - and very successfully too - at the European Masters Athletic Championships in Braga, Portugal. Now he's planning on going to Finland later this month in search of more glory, this time in the World Masters Athletic Championships outdoors. It's another chapter in a career that has to be considered remarkable - no matter what way you look at it.
Did he ever run for Ireland you might ask? Well, he did and he didn't - and therein lies something of a mystery..... and an intriguing tale.
FR MURPHY AC
Back in the late 1960s an athletic club was formed in Kildalkey and it went on to become one of the most famous in this part of the world. It had a modest beginning but it's still going strong; an integral part of the local athletics landscape.
Michael Priest takes up the story. "A great athletics man Danny Bagnall had started an athletics club in Boardsmill and he contacted people around Kildalkey about a club and in 1968 Kildalkey AC started out but the name was changed to Fr Murphy AC and based in Frayne. My family was very much involved, my father (Paddy), mother (Evelyn) and my brother Eddie all became secretaries of the club at one time or another.
"I hadn't a clue about running when the club started at first but I said I'd give it a go," recalls Michael. He discovered he loved it. He also found out something else. He was very good at it. He had the stamina and a 'kick' that helped him finish races with a flourish.
He recalls his very first cross-country race in a field on the Athboy road just outside Kildalkey. He ran it in his barefeet, the field mixture of stubbles and mud. He won the race too by the proverbial mile. Nobody was more surprised than himself. He was 17 and on his way. "I used to love the soft ground and the feel of the mud between my toes," he recalls.
Priest was one of the few runners who could compete with another talented athletic at the time Willie Keane from Clare. Keane competed in 57 national championships and won 56 of them, the only one he lost out to was to a skinny runner who ran in the red of Fr Murphy; a certain M Priest.
In 1973 the Frayneman was part of NACA team that travelled to Ghent for the European Cross-Country Championships. Brendan Behan once said the first agenda on any newly-minted Irish organisation is "the split" - and that proved to be the case in Irish athletics. In the 1970s the sport was bitterly divided between two organisations; the BLE (26 county) and the NACA (32-county).
Priest was very much in the NACA camp. The BLE were the official, recognised Irish team in Ghent. Priest and his colleagues travelled to Belgium to make a point, a kind of protest, joining the race a half-a-mile after it started. It was controversial. Years later peace talks between the various athletic organisations on the island of Ireland were held and a unified body - Athletics Ireland - was formed in 1999.
It's easy to see how passionatly Priest feels about it all. In one way, he says, everything has changed. In another sense, nothing has changed. "When it comes to the Olympics anyone from the 32 counties can be part of the Irish team but - and a lot of people are clearly not aware of this - in the World or European championships Team Ireland is only representing the 26-counties. Nothing has changed from the NACA days," he adds with passion.
Since resurrecting his career he has enjoyed some golden moments. Take those European Masters Indoor Championships in Braga last February. He took part in a number of events including the high jump. A few weeks before he went to Braga he had set a new national record in the discipline. In Braga he broke his own national record clearing one metre, 35 to take bronze. In the 800m he also claimed bronze, hanging on by .014 of a second to take the medal, holding off former European and World champion Hans Smeets from the Netherlands.
In that 800m he pushed himself to the limit. "You have to be prepared to die on the line and I nearly did that, I was halfway there at the end of the 800m," he adds. Priest also won gold as part of an Irish relay team. "We managed to scramble together a relay team made up of myself, Matt Slattery from Clonliffe Harriers who is also 71. We had to get two over 75 runners to join us, Mikey Kiely from Cork who was 76 and he had a hip replacement. The other man was Hugh McSweeney and he's 77. We had not practiced, no baton hand-over or anything. It was 4x200m and we won the gold medal. We gave it everything and had an unreal time."
From time to time Michael Priest likes a pint or two. He did smoke at one stage packing them in when he was around 50. He eats plenty of vegetables, the odd protein drink. Otherwise he consumes normal stuff and plenty of water. That's crucial he adds.
Now his focus turns to Finland and the World Masters Athletics Championships outdoors towards the end of June, although the preparations haven't gone as well as he would have linked. A few weeks ago he took part in the National Duathlon Championship consisting of a 5k run, a 20k cycle followed by another 2.5k run. He won the o-70 category but 200m from the finish he says he "pulled something in the calf muscle." He hasn't ran since confining his training to spins on his old, trusty High Nelly bicycle.
He talks about the tremendous "buzz" he gets from athletics, how it has enriched his life over the years. He knows about the lonliness of the long distance runner all right - but he'd have it no other way.
MICK PRIEST ON.....
GETTING BACK INTO ATHLETICS
"I went back when I was just coming up to 60. I threatened to do it a few times with Fr Murphy AC (he lives literally across the road from the club grounds in Frayne). After all my thinking and thinking I togged out and said I'll just do one kilometre really slow to get started. I got half-way around and I got winded, I had to stop. I was two stone heavier at the time also, I'm 9.5 stone now.
"I went down to a club meeting also at the time and got a job and I was there until recently when a new committee took over. I was chairperson for nearly 10 years. Once I started back running I continued with it, started to find some kind of form, ran in Leinster championships and gradually got fitter, I lost weight, got into good shape. I had given up running at 24 because I felt I had achieved a lot at that stage."
SPONSORSHIP FOR THE FINLAND TRIP
"We have to fund ourselves when we take part in World or European championships and it will cost me in the region of €2,000 to €2, 500 to go to Finland, it's not a cheap country. We are flying out on the 27th June. We got no help whatsoever from Athletics Ireland to travel to these places and take part in the competitions. I funded myself for the trip to Braga. It cost me in the region of €1,500 to go to Braga. I am open to people who are willing to sponsor me or contribute some sponsorship towards the costs involved.
WHY HE ALIGNED HIMSELF WITH NACA
"We believed that athletes should be able to compete for the island of Ireland, that's the important thing, the island of Ireland. That principle cost me and others such as the great runner Willie Keane from Clare he could have been a John Treacy performing at the highest level, I could have ran for Ireland myself but we were barred from competing and the sad, hurtful thing about it is that it has been claimed all that was resoved with the formation of Athletics Ireland but in the European and World Championships the athletes on Team Ireland are only representing the 26 counties and an awful lot of people are unaware of that. It's a sad situation for me that nothing has changed and it was portrayed at the time as if everything had changed. The main issue is that the IAAF, the ruling body, only recognises teams from within political boundaries."