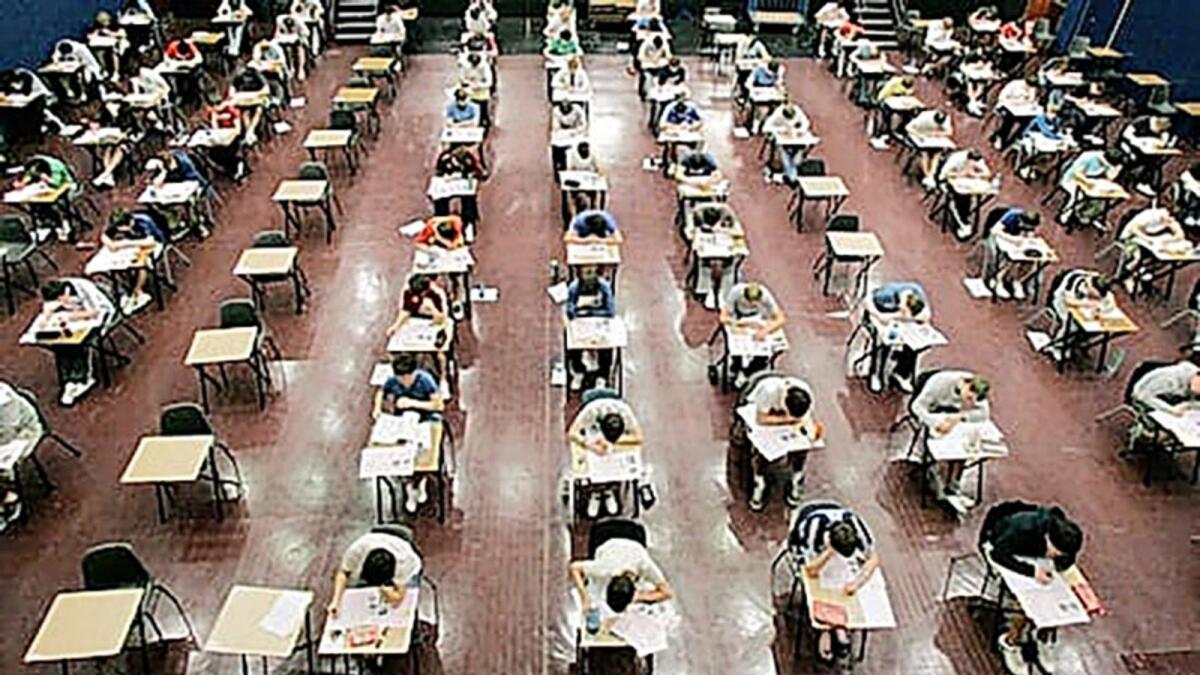 Comment: Leaving Cert just a brief stop-off on a much longer life journey
With the State exams fast approaching (tomorrow) there will have been copious amounts of newspaper column inches and online stories given over as to how students can best avoid stress and maximise results.
We've even got some below, if it helps, but there is a growing sense the brutal 'you get one go at this to determine your future' nature of the Leaving Cert is finally waning and that the pathways to further education, employment and fulfilment are opening up to students like never before.
The Minister for Further Education, Simon Harris, must be commended for his approach in seeking to broaden the horizons of school leavers beyond the adversarial and potentially destructive CAO points race.
Back in April while addressing the Teachers' Union of Ireland (TUI) annual conference in Wexford, he said his department was working to end the "national obsession" with the Leaving Cert points race.
"We are putting far too much pressure on 17 and 18 year-olds, asking them 'what do you want to do? How many points did you get?... I have visited so many schools and you can see the pressure in the eyes of young people," he said.
"There are many pathways to get to what you want to in life and my department intends to create more pathways. Yes, the CAO is a valid way of getting there, but also progression from further education and training into higher education."
One of those pathways is Dunboyne College of Further Education which offers dozens of courses that can be used as stepping stones to further education or directly steer students to the workforce.
The fact that DCFE will move to a state-the-art college campus and away from it's current cramped facilities in a business park in the very near future speaks volumes for the need for courses that allow students time to 'sample' what may become their career path, rather than blindly undertaking university courses only to drop out when they realise it's not for them.
Apprenticeships are another often-overlooked and maligned avenue for students where practical, hands on experience coupled with the relevant theory and written work can lead to careers in much sought after work sectors.
Put simply, this week's exams are indeed important and hopefully all students will feel as prepared as possible and make the most of their hard work. But, it's vital to remember, the results can never define you or prevent you from reaching your destination. They are just one sto- off on a much longer and scenic journey.
With that in mind, still no harm to share some last minute tips to minimise stress during the exams courtesy of the Irish Association for Counselling and Psychotherapy (IACP).
IACP Chairperson Bernie Hackett has the following tips for both Junior and Leaving Certificate students.
Timetabling
This might seem obvious but making honest and realistic plans as to how much study you can do, and on what you should concentrate on, will help you gain a sense of control. When you have achieved your daily tasks, tick off what you have completed. This will give you a sense of achievement.
Reward Yourself
It is positive to have nice things to look forward to – even just a phone call with a friend, a lovely meal, or watching an episode of your favourite TV show. When you have done your work, you will have truly earned your reward and it will be even more enjoyable.
Food and exercise
You will always feel better after a bit of exercise. Even just a short walk can be helpful in clearing your head and relieving stress. You could also stick on your favourite music and go for a short run to change your energy. Similarly, you will feel better if you eat well. This means cutting down on energy-draining sugar, highly processed food and caffeine.
Meditation
There are hundreds of very good videos on YouTube how to meditate. Even ten minutes can be effective in bringing you back to your breath and back to your body, relieving tension and stress.
Breaks from social media
Social media can be great fun and a way to communicate with friends, but it's also very absorbing as well as time consuming. There are free apps such as Off time that specifically block social media. Time on social media can then be used as a reward at certain times – which will make it more enjoyable and less compulsive.
Gaining perspective
State examinations, especially the Leaving Certificate, are tough. But clichéd as it might sound, they are not the end of the world. There are hundreds of options and opportunities out there if it doesn't go in the way that you had wished.
Get enough sleep
It can be hard to sleep when stressed. That's why it is advisable to switch off (literally and metaphorically) an hour before bed and put your devices (which can be overly stimulating) away. Eight hours a day is the ideal time to sleep and will help you function so much better the next day.
Open up
It is so important to talk to friends and family about your feelings. If you are feeling overwhelmed, it's good to share that with someone who cares, and who will be able to support you. Remember that this is a particularly testing time, but that it will pass.
With all that said, good luck to all our students tomorrow and in the days ahead.