Farrell hoping there is a peak coming for the Royals
Previous
Next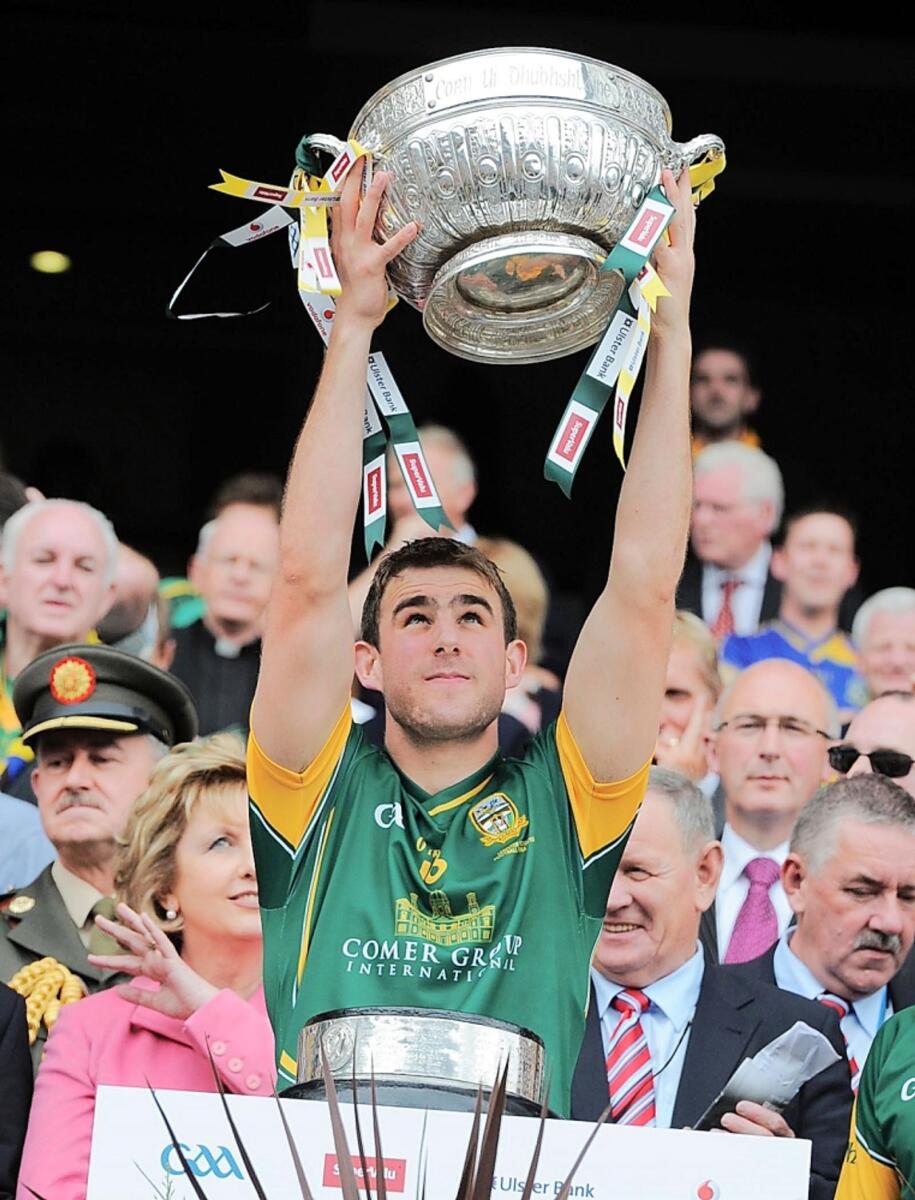 GLORY DAYS
It's three minutes into added time in a Leinster SFC final. Meath are playing Dublin and the teams are level. Meath win a free 30 metres out, it's your job to take the frees. Send the ball between the posts and you're a hero.
The free is in front of Hill 16 and the denizens of that famous terrace are stirring up a deafening crescendo of noise, trying to put you off. Miss and you will have to live with the regret. Somehow.
Brian Farrell may never have found himself in that exact scenario when he was playing against Dublin - but he knows what it's like to have to to deal with the pressures of trying to score against the Sky Blues in a packed Croke Park . He knows because he was there, did that.
One of the ways Farrell learned to deal with pressure-cooker situations in big games was to imagine such scenarios in his pre-match routines - and if there was one lesson he learned over the years from facing Dublin it was the importance of mental preparation.
"It's all about what's going on in your head, your mind. Your mind is a powerful thing. You can go into your mind when are practicing kicks in front of the posts in Pairc Tailteann or down in the pitch in Nobber. You can create the conditions in your own mind, put yourself under immense pressure in your head, every kick you are practicing it's like it's three minutes into injury time and you're putting your team ahead if you score or to level the match," says Farrell.
"If you do that so many times when you go up there to kick in front of the Hill then you are in that zone, for that moment, and instead of being in Croke Park you are down in the back-pitch in Nobber going through that kicking routine."
A financial controller by profession Farrell knows better than most about the importance of calculating distances and angles when it comes to shooting for the posts. The importance of being 'in the zone.'
During an 11-year career playing senior football for Meath the Nobber man reckons he turned out "six or seven times" against Dublin in big championship games - and always in Croke Park. He made his first championship start in 2005 against the Sky Blues. Then there were other occasions like 2007 (when the tie went to a replay), 2009, 2010 and 2012.
"Yes they would have been special because when it came to Meath and Dublin there was that unique rivalry there. They were always very competitive games before full houses. You would be going from playing before maybe 8,000 or 10,000 supporters at a county ground somewhere then you would suddenly find yourself in Croke Park before 80,000. I remember in 2005 and 2007 trying to get tickets for people and it was dodgy if I could or not. Dublin and Meath was always special because you had a great atmosphere, great build up until you got to the game. However, it was important you didn't get sucked in by that atmosphere, ultimately it was just another championship game. That's how you had to look at it."
Over the years Farrell was marked by various Dublin players including Paddy Christie, Ross McConnell, Michael Fitzsimons, Philly McMahon among them. Whoever it was Farrell felt confident in his own ability to garner scores and in the ability of the team to ultimately win out. As a youngster Farrell had watched how Meath teams containing the likes of Graham Geraghty, Trevor Giles and Tommy Dowd regularly defeated Dublin. When he graduated onto the senior side he felt he could do the same. He was helped, he says, by the fact he played in the Big House as a minor.
"We had a formidable full-forward line in those years. We would never fear anyone. It was just the way it was, all that was coming from the generation that was just before us, when Meath were competing in All-Ireland finals and semi-finals, winning Leinster finals, so we had no fear of them."
Invariably during the white heat of Meath games there would be plenty of trash talking going on on the pitch. At the time they used to have their procession down to Hill 16 before games so they were hyped up and probably under-achieving. Yes there would be trash talk but myself, Stephen Bray, Joe Sheridan, Shane O'Rourke, Cian Ward fellas like that we weren't shy in giving it back if we had to. It worked both ways although there was a lot of respect there too. The game started with a handshake and finished with a handshake."
Farrell will long treasure some of the memories from those big days in Croke Park - although it wasn't all sunsine and light. Far from it. A bitter disappointment was losing to the Sky Blues in 2007 after a replay although the Royals did progress through the qualifiers to the All-Ireland semi-final where they were conquered by Cork.
Since his playing days Farrell has turned to management and guided Ratoath to a Keegan Cup success in 2020. If he was talking to the present crop of Meath players before going out for Sunday's game he knows what he would say.
"A lot of our lads knows what it's like playing Dublin. They need to go out and be tight at the back but express themselves too, enjoy the day. You won't get away with conceding 17 or 18 points against Dublin because you'll have to score about 20 points - and will you get that against them? For Meath it's a shot-to-nothing. We won't be favourites but you would love to believe that whatever training they have put in, there is a peak coming."