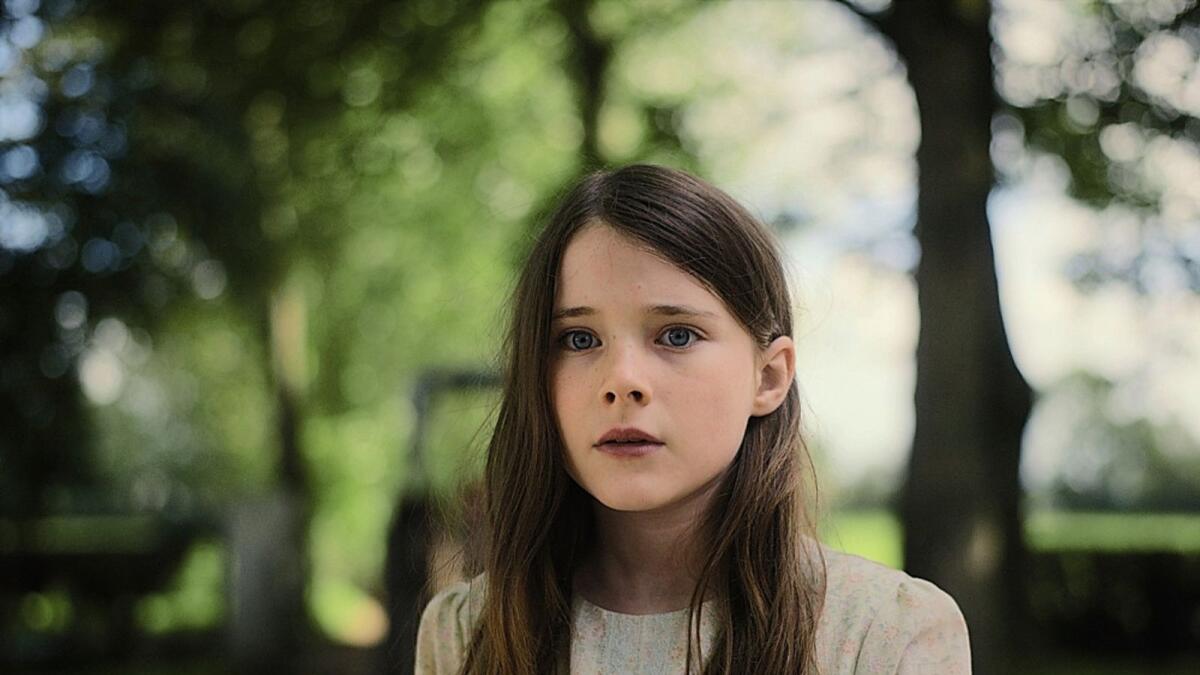 Irish language film shot in Meath for Berlin festival premiere
A feature film mostly shot at various locations across Meath has become the first Irish language film to be selected for the prestigious Berlin Film Festival.
'An Cailín Ciúin' (The Quiet Girl) was filmed around Summerhill, Moynalvey, Curraghtown, Garlow Cross, Trim and Clonymeath. Farms and farmhouses, country roads and fields, Fagan's Pub in Moynalvey, a school near Navan and a jewellery shop and streets around Trim were used as locations.
The Irish-language feature film will screen as part of the 'Generation' strand which showcases state-of-the-art international cinema that in its narrative and cinematic language, takes young people seriously; stories that are told through the eyes of their young protagonists and which make their worlds tangible.
'An Cailín Ciúin' tells the story of Cáit (Catherine Clinch) - a nine year-old girl from an overcrowded, dysfunctional family who is sent away to live with foster parents for the summer. Despite a warm reception from the woman, Eibhlín (Carrie Crowley), the man of the house, Seán (Andrew Bennett), keeps his distance from Cáit and she from him, but over time, their strained relationship begins to deepen.
Slowly, in the care of the Kinsellas, Cáit blossoms and discovers a new way of living. But in this house where there are meant to be no secrets, she discovers one painful truth.
Based on the acclaimed story, Foster by Claire Keegan, the film is a complex and delicate coming-of-age drama that explores questions of family, neglect and loss through the eyes of its young protagonist.
'An Cailín Ciúin' (The Quiet Girl) is the feature film debut of writer/director, Colm Bairéad and producer, Cleona Ní Chrualaoi of Inscéal. The film was funded by Screen
Ireland, TG4 and the BAI as part of the Cine4 scheme. It was shot on location in Meath and Dublin last year.
The Berlin screening will be the film's world premiere. Bairéad commented: "We are honoured and humbled to have been selected for the Berlinale and, in particular, for the Generation strand of the festival. An Cailín Ciúin (The Quiet Girl) was influenced by several films which have played in this strand over the years, so it feels enormously gratifying to be joining their ranks."
Dearbhla Regan, project manager for Film at Fís Éireann/Screen Ireland said: "We are delighted to congratulate writer/director Colm Bairéad and the creative team behind An Cailín Ciúin on the film's Official Selection to the Berlin Film Festival. Its world premiere in Berlin next February will provide an excellent platform to enter the international marketplace and to connect with festival audiences, adding to a new wave of Irish-language filmmaking. An Cailín Ciúin is a very special film and we can't wait for audiences at home and around the world to see this film next year."
Alan Esslemont, director general at TG4 said: "Drama in Irish has been at the heart of our vision for TG4's audiences and to premiere at Berlin gives recognition to the standard of this film. We are delighted with the success of all Cine4 films to date, both nationally and internationally."