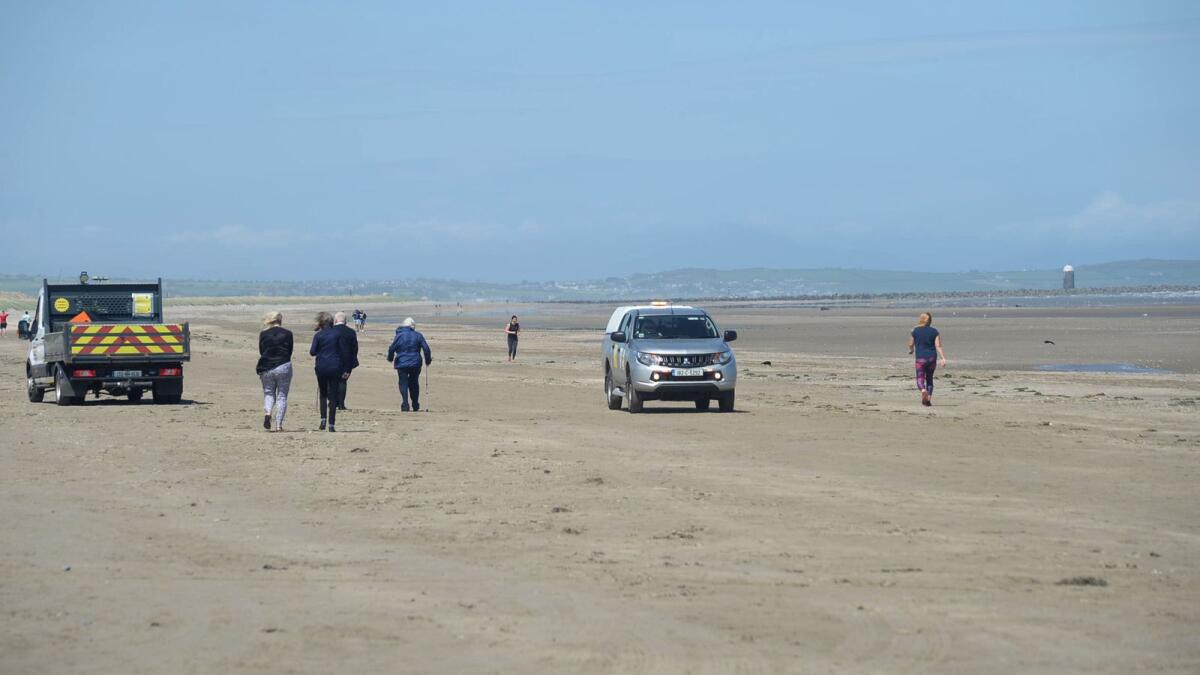 Tolan: "Car free beaches have always been the dream"
Laytown/Bettystown Cllr Sharon Tolan was celebrating victory yesterday as her motion to permanently ban cars from beaches in Meath was voted through at a full Meath County Council meeting.
The notice of motion was voted through by 27 votes to three with two abstentions and 8 councillors absent.
Speaking at the meeting yesterday, Tolan commented on how the pandemic allowed trialling of the removal of cars and the "over whelming success" it had become. She added:
"Car free beaches have always been the dream, objectives in many local area plans, county development plans and most recently in our beach management plan.
Since our beaches in Meath were closed to vehicles on the 24th March 2020, we have witnessed 588 days of car free enjoyment of Gormanston, Mosney, Laytown, Bettystown and Mornington. .
"We should never have been allowed to pave paradise and use our shorelines as car parks. I'm asking you today to show the leadership required, to take that monumental step for current and future generations.
"Because of the pandemic we were forced into a situation we already knew we wanted but were too unsure about how to get there.
"We can never return to the way things were. Boy racers, burnt out cars, illegal dumping of mattresses, junk and other household waste. Drivers competing with families and children for a sandy spot on our strands, cars lost to the tide polluting our seas and damaging our local wildlife."
The Fianna Gael councillor pointed out that a significant number of additional parking spaces have been made available to the public.
"Since I last proposed this motion, and it was defeated back in May, we have seen almost 500 additional parking spaces made available for visitors to the beaches of Laytown and Bettystown.
"184 spaces in Funtasia's public car park at a flat rate of €4 for the day. Where in Navan, Trim, or Kells would you park all day for €4? 120 spaces are available free of charge every summer and at weekends in local Colaiste na hInse Secondary School, a mere 4 minute walk to the newly refurbished beach entrance at Brookside stream."