Photographer reveals hidden natural beauty of our bogs and wetlands
Tina Claffey is an award winning nature photographer and author of the book 'Tapestry of Light-Ireland's bogs & wetlands as never seen before' published in October 2017.
This Saturday (8th May) Tina will share her amazing photography of Ireland's boglands in miniature with Girley Bog Meitheal.
For almost 10 years, she lived in pristine wilderness areas in Botswana, photographing the flora, fauna and wildlife whilst working in the safari tourism industry. This experience awakened an appreciation of the natural world of her home country of Ireland, in particular its bogs and wetlands.
Her observations and unique perspective of the flora and fauna of the raised bogs and wet woodlands of the Irish midlands are celebrated in her work. Bogs are magical places that defy any distinction between land and water. They are the last true wildernesses in Western Europe and are home to extraordinary plant and animal species that have adapted in this unique environment to survive.
Tina has been exploring these wondrous bogs through the seasons with her macro lens, which captures this enchanted wilderness in its minuteness, seeing beyond what the human eye is capable of.
Carnivorous plants with their sticky tentacles, sphagnum mosses frozen in time in the deep bog pools, ancient water creatures exploring their depths, kaleidoscopes of colour through dewdrops on the backs of wondrous insects. A wilderness on our doorstep.
She has exhibited in the US (New York & San Francisco), Botswana, Zambia and throughout Ireland. She has been honoured with awards from highly prestigious world competitions including the International Photography Awards, Fine Art Photography, BigPicture, Close Up Photographer of the Year and IGPOTY Macro competition.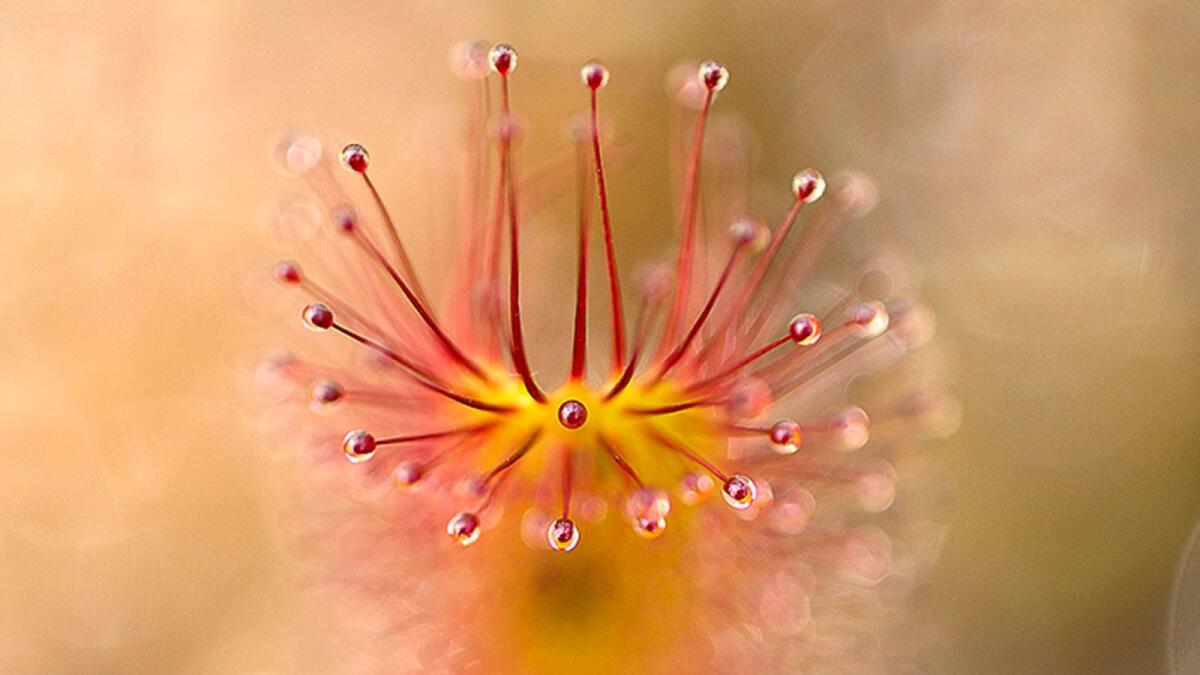 Her work is part of many art collections, including the permanent collection at Áras an Uachtaráin.
Tina also has an exhibition coming up in Kildare, not too far away at the Riverbank Arts Centre in Newbridge from the 4th June to the 17th July.