'The day of the slaughter is not the day of the reckoning'
Sheep farmer Eamonn Meade wanted to work with animals all his life and says farming is a good life, if you know what you are doing. But nothing, he tells JIMMY GEOGHEGAN, can prepare you for the experience of seeing your flock attacked by dogs
Image 1 of 7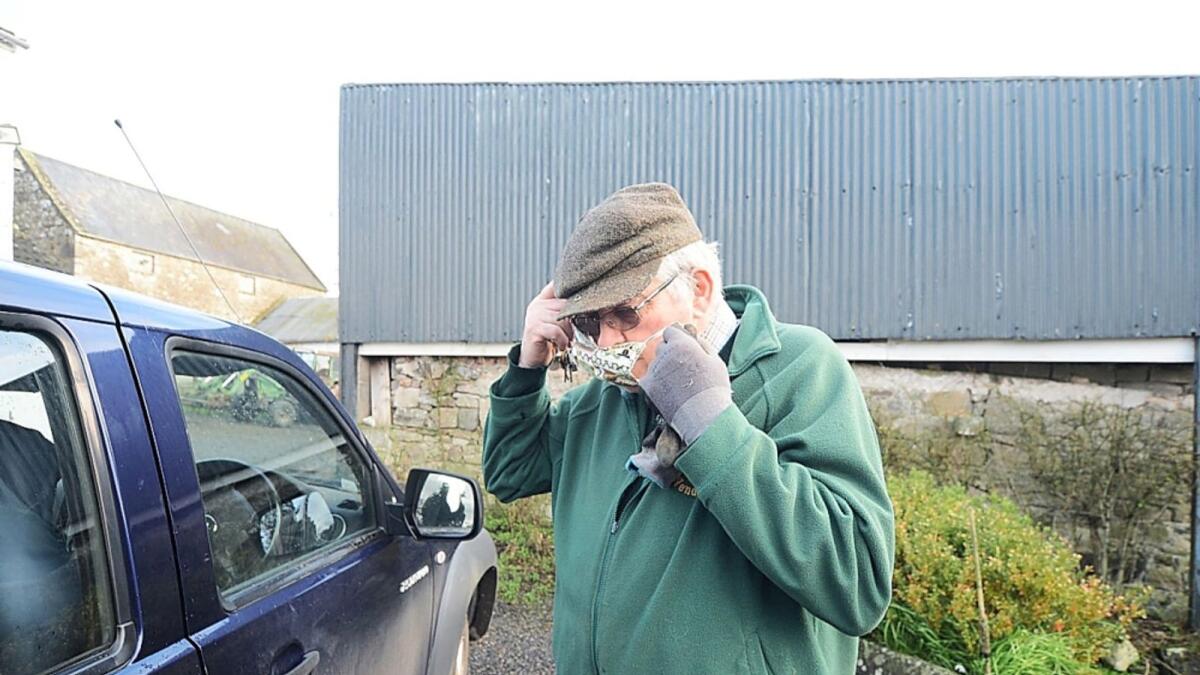 Image 2 of 7
Image 3 of 7
Image 4 of 7
Image 5 of 7
Image 6 of 7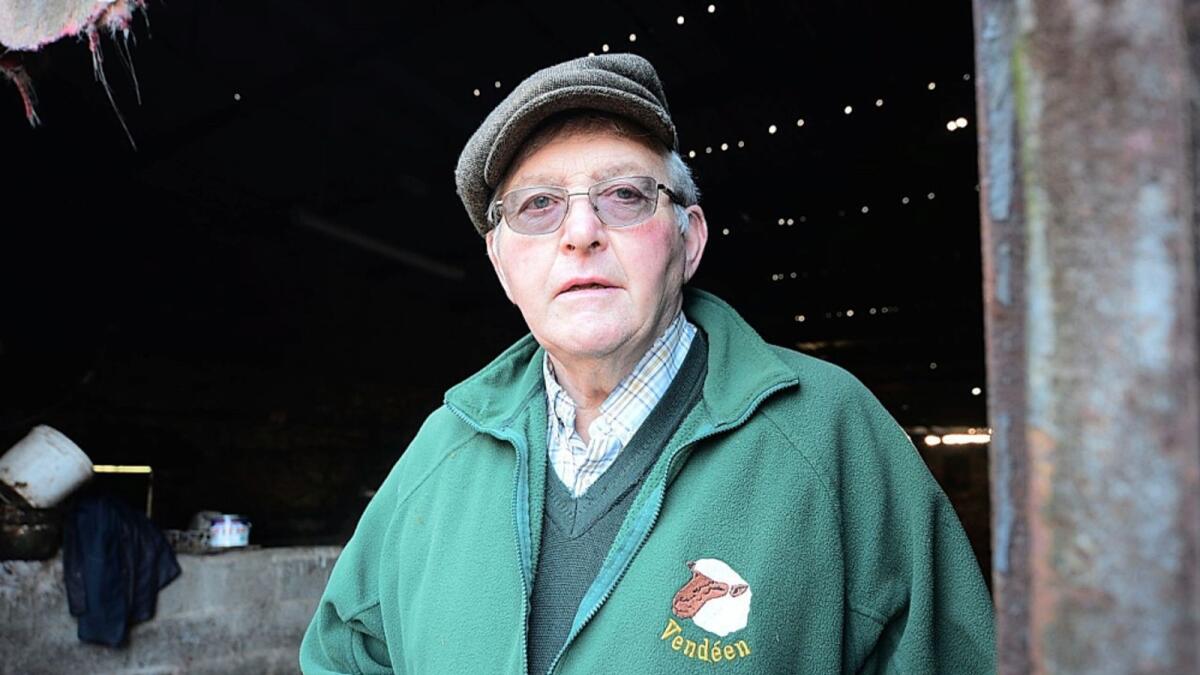 Image 7 of 7
Previous
Next
The slaughter of the innocents. Eamonn Meade knows something of that sinking feeling every sheep farmer dreads. The experience of walking out in the morning and seeing the blood, the mayhem, the chaos, the signs of suffering.
He has seen the dead lambs and ewes on one side of the field - and on other side the terrified, traumatised animals who have survived the attack, cowering in fear.
It's something that every flock is vulnerable to – especially at this time of the year when newly-born lambs roam freely in fields.
Thankfully, he says it's not something that has happened to him in recent years but it has occurred in the past and he knows others who have suffered.
It can be devastating for animals and farmers, leaving profound, far-reaching consequences for all concerned. It's a suffering only those who have been affected can truly understand.
"The day of the slaughter is not the day of the reckoning, it can go on for months with the sheep. They can still die after the slaughter is done, they can be affected for months afterwards – and some of the sheep never recover," he says.
Some might think that sheep don't remember such things but Eamonn Meade knows they do - and just like humans who suffer from Post Traumatic Stress Disorder (PTSD), the animals too can be knocked right off course.
"Pregnant sheep who are shocked by the experience can really suffer afterwards, their lambs can die inside them, poison their system, if they abort you can save them, if not they will be lost," he adds
"It can be a very slow death and a horrible death and it's something that can go on much longer than the actual occurrence of the act. There is quite a substantial amount of sheep around this area but dogs are now pretty well policed. Dogs are not as much of a problem in the last five years or so as they were in the past. People have become more understanding and responsible."
To grapple with the problem he has called for a levy on dog food, the income thus generated then used to finance wardens, kennels and pounds to deal with wayward animals.
Certainly death, chaos, mayhem can be visited upon a sheep farm by marauding dogs but generally the farming life is a good one - it's certainly one Eamonn Meade has found to his liking.
He lives in the rolling, picturesque "drumlin country" of north Meath, running a 100-acres holding in Posseckstown between Nobber and Drumconrath, and he's glad he does. Talking to him you get the sense he loves the farming way; the great outdoors. Always has.
"It's a blessed life," he says with meaning. "I would have liked to have been a butcher or vet maybe but I've always wanted to work with animals," he adds.
"As Tom Moore that brilliant man who died in England recently, aged 100, said: 'Tomorrow will be a better day.' That's a great saying. Tomorrow will be a better day."
Eamonn Meade is part of a large family, even by the standards of Ireland in the 1950s and '60s. He is one of 12 children born to Patrick and Kitty Meade who brought up their large brood on a farm in Rathkenny. "I'm second from top," is how Eamonn puts it when he's asked what's his place in the grand scheme of things.
When growing up young Eamonn attended St Patrick's CS in Navan – "the old St Pat's" as he puts it – but he also spent a lot of time with his father helping him to run the family's farm that contained drystock, suckler cows, sheep and pigs. It was a busy life, a happy life.
He would travel to school in what he terms "the yellow buses," which were part of the general attempt to give more people a shot at education, all part of Donogh O'Malley's quest in the 1960s to provide free education for all.
That move by O'Malley was, Eamonn Meade thinks, the greatest single act that helped to turn the Republic of ours into a modern, confident state.
Then one day in 1976 tragedy stuck when Patrick Meade collapsed and died. He was 66. "He was in hospital ready to come home when he collapsed in the corridor, he developed a thrombosis and I suppose if that was today the man would be saved."
One consequence of Patrick's passing is that Eamonn, who was in his mid-teens, was pressed into domestic service; he was required to work full-time on the farm. He did so willingly but he was never to return to formal education. Farming was where he stayed.
In the early 1980s he was to move to a farm in Posseckstown, near Nobber that his father had bought earlier, and he started working on that full-time. "I grew up in Rathkenny but I'm kind of a migrant! I settled here nearly 40 years now," he says with a laugh. These days he works a holding of close on 100 acres that contains a 300-strong sheep flock and beef heifers. Often over the years Eamonn has thought of the things his father thought him; lessons that have served him well as he navigated his own course through life. He recalls how back in his youth he would travel with his dad as far away as Clare to buy cattle. It was a 10-hour round-trip. Lots of topics were discussed in the marathon journey. Lots of lessons learned.
"We used to do a lot of business in Clare and we'd travel there the old Volkswagen, the VW, and as we went along he'd say: 'You think there is good land everywhere but where we are at home is just as good.' There is no point in wishful thinking and that always stood to me, just get on with it. Appreciate what you have was his message. My father was a superb teacher and I was with him a good bit.
"He thought us to be honest, be happy, be true to yourself and trust your own opinion. You know what you are doing is either right or wrong and there's nothing to be gained from doing the wrong thing."
Eamonn and his wife Adrienne have kept busy running their farm among the drumlins. There is always something to do, especially at this time of the year when lambing is at full tilt. Spring is a time of renewal and new life.
Eamonn found a contentment in farming. "Farming is a good life, if you know what you are doing. I grew up being my own boss and it's very important to be independent," he adds.
"I don't think I had a bad day other than when the father died, and the mother died and all those people who went before us passed, wonderful people who had to work hard and maybe without an education. They had to work very hard to get on and they did get on. They left something behind, they left their wit and their wisdom."
Eamonn accepts that there might be those out there who would look on farming, especially sheep and drystock, as outdated and not very rewarding.
"It's quite possible they do but what's going on over my ditch doesn't bother me. We do what we can, we do our best. Some might have more money, more affluence, more of everything, but in the housing crisis did they? We didn't buy things until we had the price of them, now they front-load everything. You can owe a certain amount of money, everyone does, but at the end of the day if you front-load everything you have no chance."
Over the years Eamonn has remained an active member of the IFA. He served as chairman of the Meath Sheep Committee and is now also part of the Beef Committee. He misses the meetings, the social aspect of all that. He's also involved with of the Navan Lions Club, helping others.
Covid has meant that new skills have to be learned such as selling or buying stock online but he has done that with a little help from others. It's just one of the many challenges of farming – and life – throws at you. No point moaning about it. Best to just get on with it.
He's not getting any younger so the passing years demand a "tweaking" of the system he operates. This is the last year, he says, he will have a large number of ewes lambing. It's very labour intensive.
Instead he will move to a dry hogget system, for ease of management, if nothing else. "The sheep are beginning to pass me!" he adds as his wit and love of a laugh comes to the fore once more.
Farming has been his life and he couldn't imagine giving it up. He will still keep sheep. He just wants to avoid these scenes of chaos and slaughter that every farmer dreads.
THE LONG-TERM EFFECT OF A SHEEP ATTACK
"There's a big effect on the sheep and on the farmer. It's very stressful, you are on edge, it means extra work, extra security needed, extra everything. It all adds to your workload and that's just one of the fall-outs from the attack. It's something that can linger on and on for months. Probably I would say that nine times out of 10 the former would be lucky to get sheep affected like that to slaughter. If they do they will be very lucky. There are lots of hidden things, the mutton may not set due to stress. It's a total loss for the farmer.
ON THE IMPORTANCE OF GOOD NEIGHBOURS
"Around here (Posseckstown) we have great neighbours, great friends, the family is very good too, the whole lot of them. There is never a dull moment, every day is different, you get up and do the chores and you might wonder why am I doing this? We live in drumlin country and all you have to do is look around you, your neighbours, see what the farmer is doing over the hill and you don't have to worry about them. We have good neighbours, excellent neighbours and that's so important. We cod and joke but it's serious too because if one is injured, everyone is injured. When something happens the people pull together. "
"My father wasn't an avarice man but he loved a bit of fun, enjoyed his life and he was a very astute businessman. When he would be doing his job he would do it honestly, correctly - and all his life we could never beat him at draughts. He had an ability to weigh up a person, see what that person was like, he didn't need to see a CV on paper, he just knew."