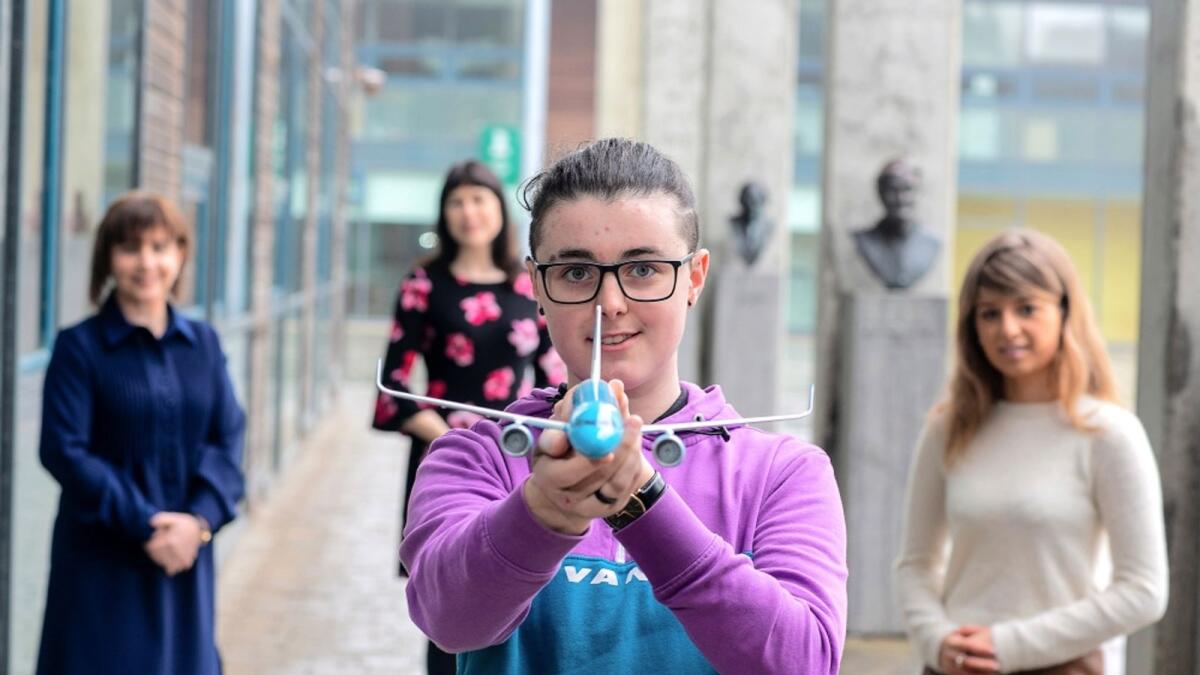 Prestigious aviation scholarship for Kells student
A YOUNG Kells woman has won a prestigious aviation scholarship.
Erin Lynch, who is studying aeronautical engineering is one of two young women awarded the scholarship this year.
GECAS, the leading aircraft leasing company based in Shannon, and the University of Limerick School of Engineering, have announced first-year students Erin and Clodagh Kearns, Cork as the recipients of this year's Women in Aviation Scholarship.
This is the second year of the scholarship which is open to female students of the University of Limerick's Bachelor of Aeronautical Engineering program. Last year, Cork student Ciara Hurley became the first recipient of the scholarship, which aims to drive increased engagement by female students in Aeronautical Engineering.
Erin and Clodagh will each receive a €5,000 bursary for each year of their studies, resulting in a total of €20,000 over the course of their studies. The Women in Aviation Scholarship is awarded to individuals based on academic achievement and passion for aviation.
Sarah Hartnett, Director of Development, University of Limerick Foundation said, "The fact that GECAS has chosen to award two student scholarships this year is a testament to the high calibre of female student in this area. We thank GECAS for their leadership and generosity, and hope that these scholarships will encourage more young women to consider the fantastic career opportunities that exist in engineering and the aviation industry".