EXCLUSIVE PICTURES: Matt Damon filming at Bective Abbey
Etched into the front windows of Crockett's Bar and Lounge at Bective are the names of many famous names associated with the area, from Mary Lavin, author of 'Tales from Bective Bridge', to writer JP Donleavy, and local son, renowned jockey, Adrian Maguire.
After this week, David and Ailish Smyth will have to add another name to the hall of fame at the pub that dates back to 1754 – that of Hollywood star, Matt Damon.
For there will be more tales from Bective Bridge to be told after the bridge, river Boyne and Cisterscian abbey featured in scenes of 'The Last Duel', a Hollywood blockbuster by Damon and Ben Affleck, being directed by Ridley Scott.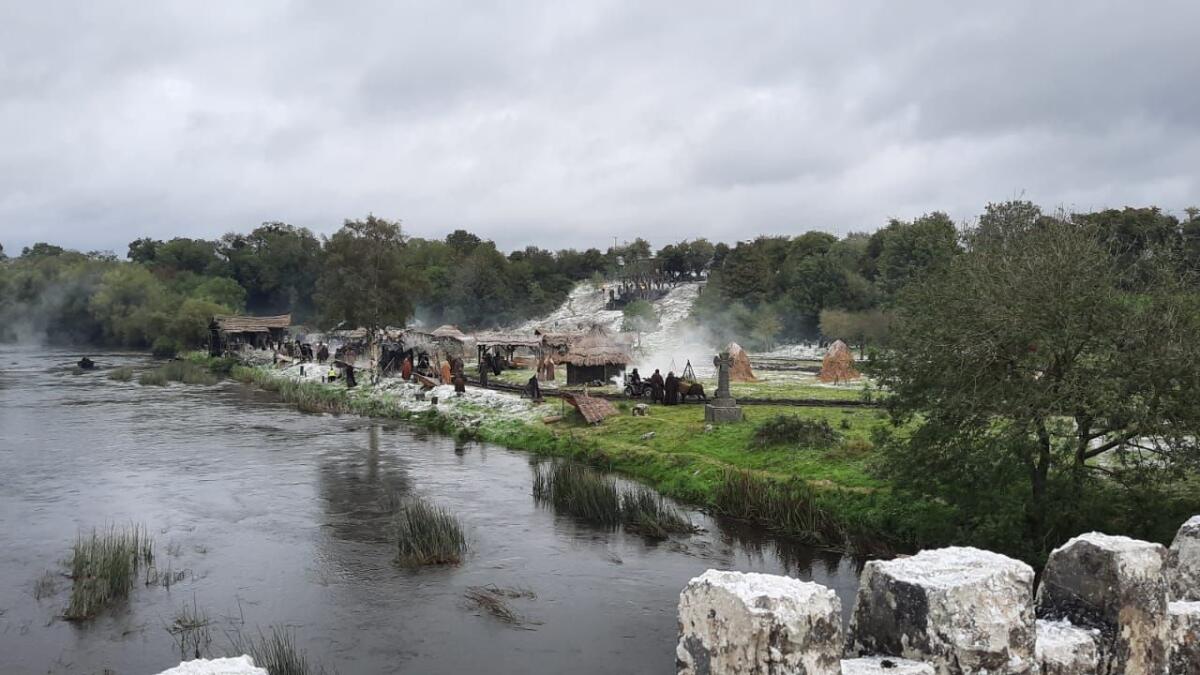 On Monday, Bective Bridge and Abbey was shut off to the public as hundreds of extras joined gaggles of geese, flocks of sheep, and some well-dressed horses in a French village scene on the road to Paris, the setting for the fourteenth-century story.
Based on the book 'The Last Duel: A True Story of Trial by Combat in Medieval France' by Eric Jager, the screenplay is written by Ben Affleck, Matt Damon and Nicole Holofcener. Damon stars in the lead role opposite Adam Driver and Jodie Comer, with Affleck in a supporting role.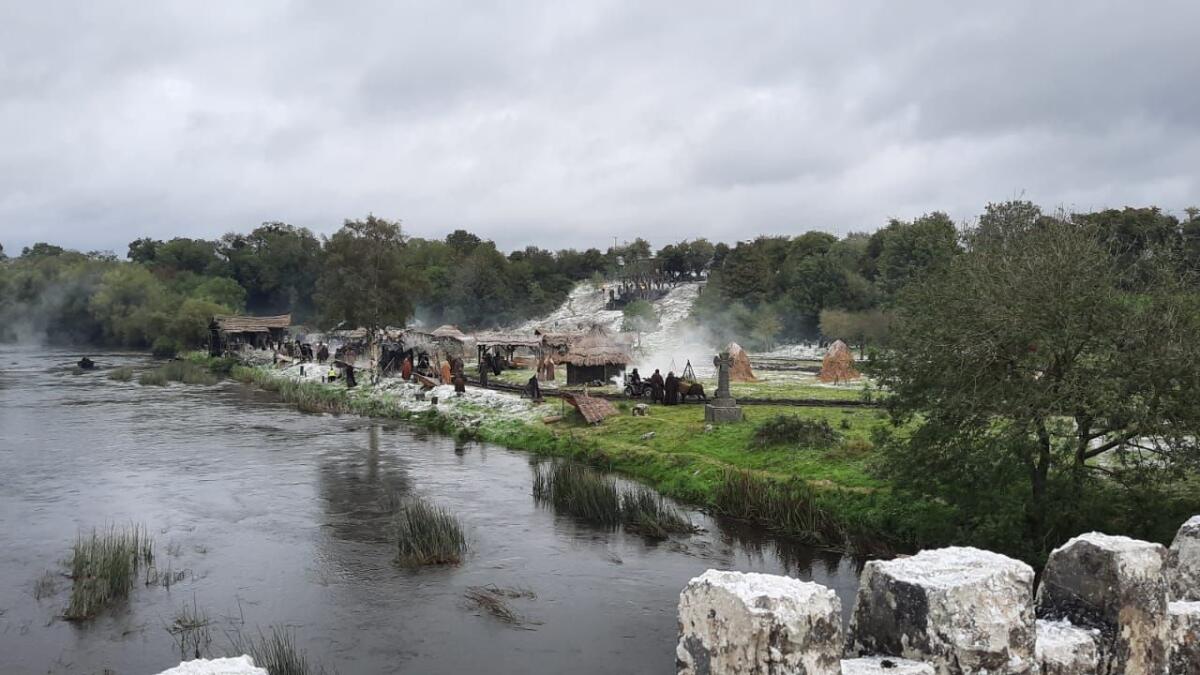 Bective was chosen for its authentic-looking fourteenth century bridge, while 12th century Bective Abbey will have graphics added to make it look like Notre Dame Cathedral under construction.
Bective Abbey has been the location for many films and TV series over the years, the most high profile of which was the Academy-Award winning 'Braveheart', shot around the county and country in 1994.
Mel Gibson's tale of the Scottish freedom fighter, William Wallace, won five Oscars, including Best Picture and Best Director – Gibson himself.
While Trim Castle was the main location, thanks to then Arts minister, Michael D Higgins and Defence and OPW minister, Noel Dempsey, Bective and Dunsany were also used as location – Dunsany Abbey for the wedding scene of Princess Isabelle, played by Sophie Morceau, and Peter Hanly's Prince, son of Wallace's arch-enemy.
Bective's dark dungeons were used for the scene where Isabelle slips Gibson a capsule to take his own life in the cell.
It wasn't the first time for international Hollywood stars to descend on Bective. Swashbuckling 'Captain Lightfoot' was shot here in the 1950s.
1955 saw Rock Hudson, Barbara Rush, Jeff Morrow, Kathleen Ryan, Finlay Currie and Denis O'Dea arrive at the Boyne side location, as well as Christopher Casson, Hilton Edwards and Charles Fitzsimons, brother of Maureen O'Hara. Heart-throb Hudson played Michael Martin in the take of a 19th century Irish rebel.
In 2006, 'Northanger Abbey' was filmed at Bective, as part of an ITV Jane Austen season. The two-hour feature starred Felicity Jones, JJ Field, Carey Mulligan, and William Beck, with Irish actors Liam Cunningham, Hugh O'Conor, Julia Deardon and Gerry O'Brien also on the cast.
Jones played the lead role of Catherine Morland, a young girl who enters the depraved city of Bath with dreams and fantasies sparked by her love of gothic romance novels. The novel was adapted by Andrew Davies, who co-wrote both feature film adaptations of 'Bridget Jones Diary'.
*MORE PHOTOS AND COVERAGE IN THIS WEEK'S MEATH CHRONICLE, OUT THIS EVENING.