Garda raises €24k for Stillbirth and Neonatal Death Association charity after 99km cycle in full uniform
Garda Edel Dugdale who cycled 99kms through nine villages in full uniform to raise funds for Féileacáin - the Stillbirth and Neonatal Death Association in August was pictured with Nickita and Anthony Farrelly presenting a cheque worth €24,277.46 to the charity last Thursday, September 24th.
The kind-hearted Garda was inspired to organise 'Trim's Emergency Services 999 Challenge' to raise money for a charity that offers support to families affected by the death of a baby having stopped the Farrelly family at a checkpoint during lockdown as they carried their baby daughter's coffin to her resting place.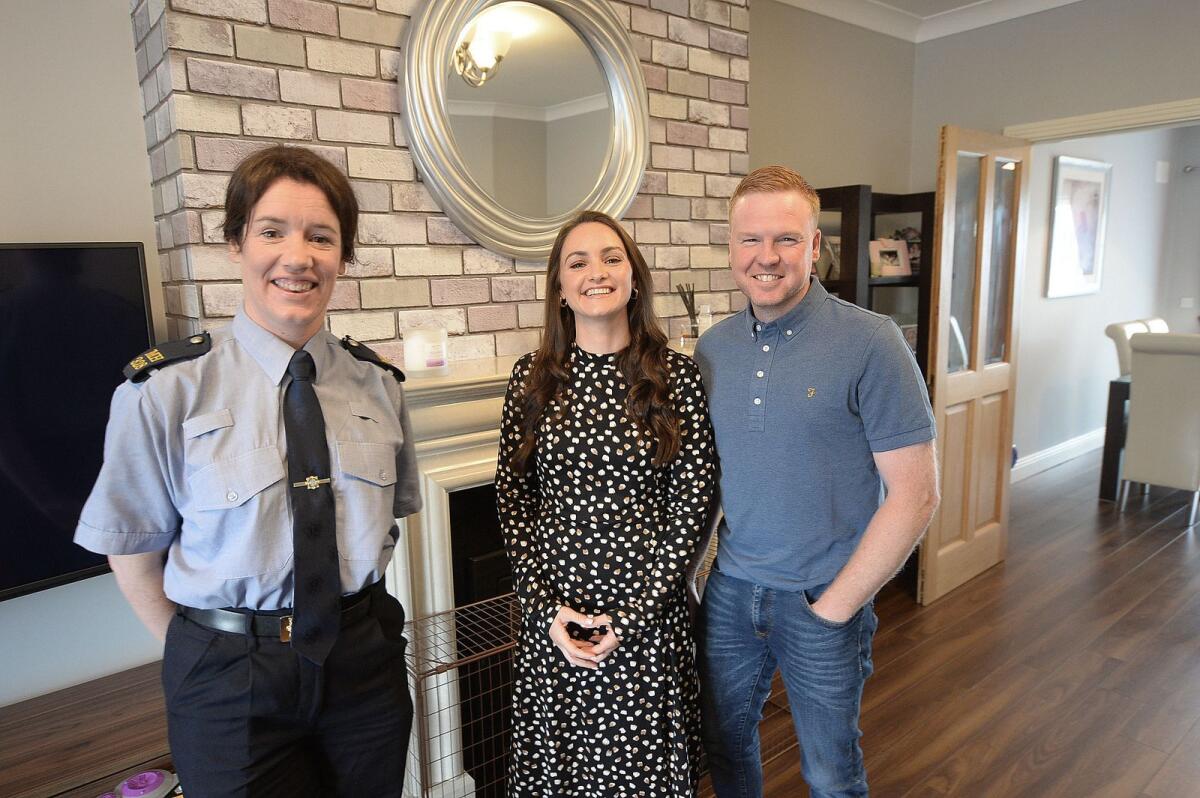 Little Molly who was born when Nickita was just 15 weeks pregnant tragically did not survive.
The Trim Garda thanked the community for their support. She said: "Looking back to when I decided to organise this fundraiser, I never imagined how much support I would have been given on the day from the communities in which we serve.
"I would like to take this opportunity to thank the Farrelly family for their bravery in sharing their story with us and everyone who donated."
Read the full story here of Garda Dugdale's charity endeavour.