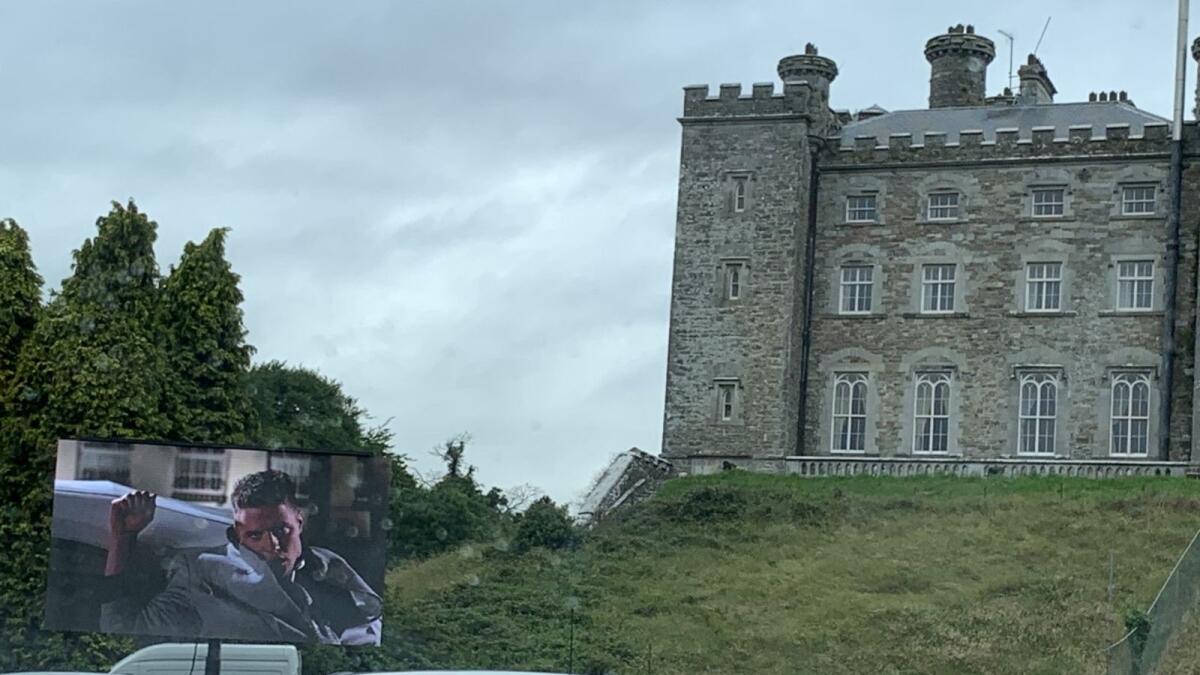 What better novel entertainment on a dull, spitty, July Saturday at 6pm?
Frances Stanley, Navan
Retro Drive In Movies delivered a smooth tech savvy job at Slane Castle on Saturday. The screen was big enough from six cars back where we were situated, parking attendants seamlessly directed cars into place and a venue with a splendorous sweeping descent to the sweet spot, with the castle to the right behind the screen and the river to our backs behind the trees. Feng Shui friendly position, by design, maybe?
I did worry that we wouldn't be able to hear from the speakers if we couldn't keep the windows open; if it rained as it seemed likely to do, however our neighbour asked if we knew the frequency to get the sound on, being a novice it dawned on me that someone had thought this through. We received the frequency from our next neighbour up.
'FM 107.something'. Problem solved, 20 seconds to work it out on the car radio of a 2007 mummy car and off we went into Back to the Future. The frequency had been on the screen earlier, we didn't cop.
No one cashing in on fizzy drinks, sweets and popcorn, a niche or rather a welcome change from committing slow murder on our bodies. Bring your own vegan, sugar and aspartame free, something or other; no quiet zombied children who will be on a downer or hyper attack later or worse still before the end. Three portaloos nestled at the hedge to the left, no queue.
Need I mention the benefits for Covid-19?
What better novel entertainment on a dull, spitty, July Saturday at 6pm? There was also a 3pm and 9pm showing of other movies.
I wrote the review as I didn't book and was let in because it wasn't full up, hard to believe, I mean that it wasn't full up.
Super movie choice!
For more information on other Drive-In movies click here,