Magical moment for 'Little Blue Hero' Willow as she turns on Dublin's Christmas lights
The magic of Christmas got off to a spectacular start for six-year-old Willow Mae Carroll from Fordstown who helped turn on the Christmas lights on Dublin's Grafton Street yesterday evening.
Willow, who turns seven on 1st December, pushed the magic red button along with Cian Byrne from Finglas from the balcony of Bewleys Cafe as a huge crowd gathered below to see the stunning chandeliers light up for the first time this Christmas.
It was a magical experience for Willow, mum Tracey, dad John and big brother Noah (9), who couldn't believe it when the call came last week to say that Willow had been chosen to turn on the lights.
"We couldn't believe it. It was beyond exciting. It is such a huge deal. I'm from Dublin originally and my mum and dad, Brian and Elizabeth, would have a huge history with Bewleys. My sisters Lisa and Deirdre came along too.
"We were on the balcony and everyone on the street was waiting below for the lights to go on. FM 104 were there and RTE broadcast it. It was fabulous. As we turned on the lights, they had snow falling. It was a fantastic atmosphere."
Tracy said Willow was so excited. She was laughing and dancing and enjoying the music. She also had the chance to meet Santa before switching on the lights.
Willow wore a beautiful fairy dress and Tracey thanked Niamh Griffin of Bits and Bows in Ratoath who designed a bow especially for Willow for the occasion.
The switching on of the lights in Dublin was broadcast on the news and Tracey said she must have got about 200 texts from people who had seen it. Willow also loved watching it back when she came home.
Willow has spastic quadriplegia cerebral palsy and epilepsy, is non-verbal and has a range of complex medical needs. Her mum Tracey has been hugely vocal in advocating for children with special needs and also their carers.
Willow started school last January and attends the Rainbow Room at Boyerstown NS. Tracey said Willow loves school and is thriving. "It has been life changing for her, for all of us."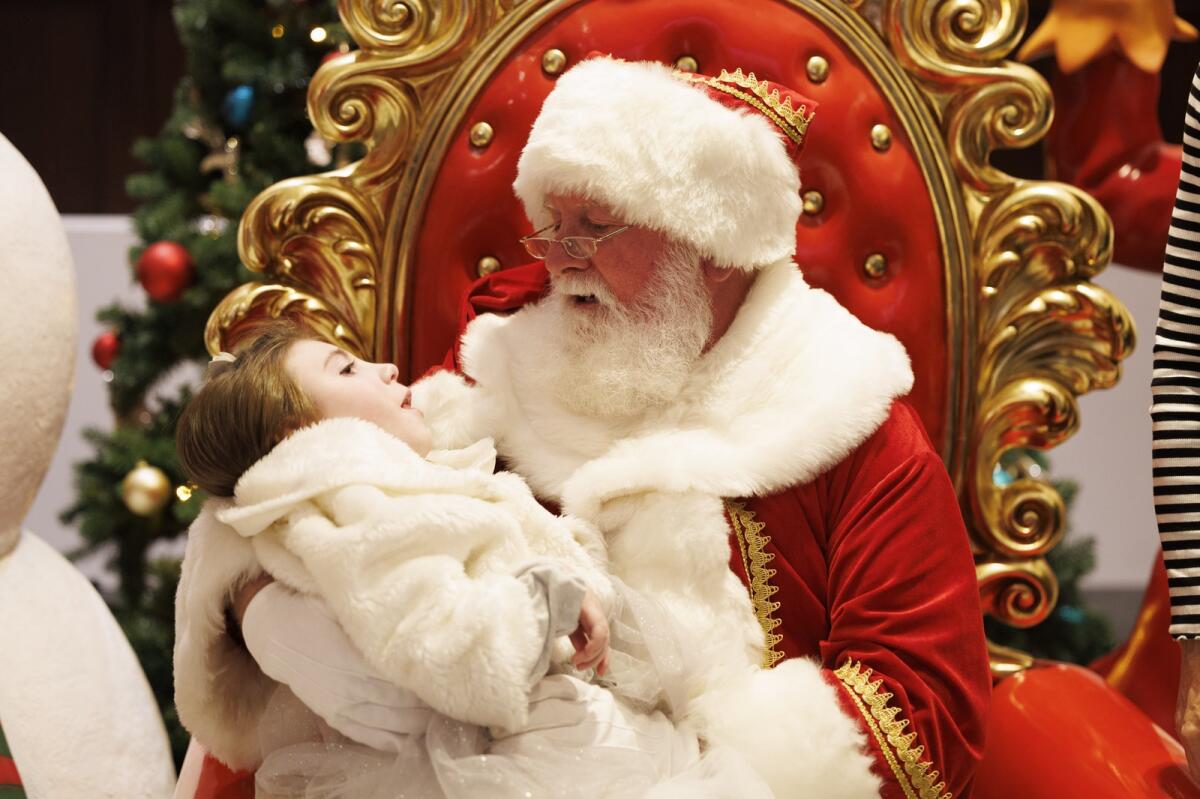 Willow is one of many Little Blue Heroes around the country and was chosen as the foundation's representative to turn on the Grafton Street lights this year. The Little Blue Hero Foundation is a Garda charity supporting families of children with serious illnesses, while empowering the lives of young people through positive community engagement.
The switching on of the spectacularly iconic Grafton Street chandeliers last night preceded the turning on of lights at Henry Street, South William Street, Capel Street and throughout the city centre.
In total, Dublin Town, which has been decorating Dublin at Christmas on behalf of businesses for 15 years, will provide energy-efficient Christmas lights across 25 streets in the city centre this year.
"There is nowhere quite like Dublin City centre at Christmas," said Dublin Town CEO, Richard Guiney.
"The Dublin Town Christmas lights are by far the biggest task we undertake for our business members and people of the city, and beyond, each year."
It takes 30 people, working through the night over four weeks, to erect the lights.
"Every single bulb and fixture is tested by Dublin Town's lighting contractor in advance of going up," he said.
"The lights bring the sense of Christmas to the city centre and thousands take selfies beneath the iconic displays.
"They are the major catalyst of the city centre Christmas buzz as well as attracting footfall.
"Shopping and socialising in Dublin City centre under the iconic Christmas lights is a key Christmas experience for many.
"We invite everyone who can to come to town and make new Christmas memories under the magic of the Dublin Town Christmas lights."