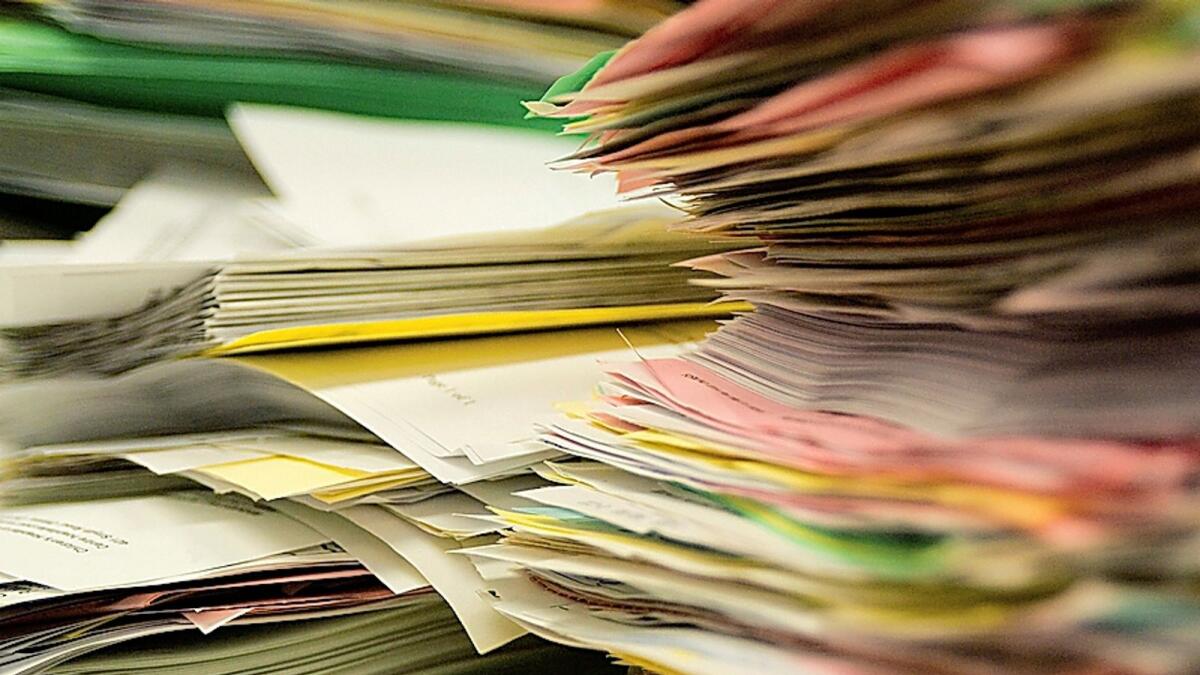 Council taking in over 60kg of paper planning applications every month
Hard copy planning applications weighing 63 kilograms arrive at Meath Co Council offices every four weeks but now the council is to do away with the need for paperwork and is putting the lot online.
Kells and north Meath Fianna Fail Cllr Paul McCabe has welcomed the news that routine planning permission applications are to go onto the internet in the coming months, a move that he says will save tonnes of paper on an annual basis.
The councillor had proposed the move some months ago saying that it would make sense to develop an online portal to allow people make planning applications. "It is very positive news that the council is developing the e-planning portal. On average over 63kg of paper is received in planning applications at the planning department of the county council very four weeks. It is not currently possible for applicants and their architects to make planning applications online, rather they are required to submit large volumes of paper and are often required to submit six copies of certain documents and maps in hard copy. This is costly for architects and these costs are passed onto the applicant. Often times these are young couples who are hard pressed".
The online planning project and the transition to digital will improve efficiency, reduce collective carbon footprint, reduce the potential for invalid planning applications, cut postal costs and deliver on the Government's and the council's strategy to move more public services online, he said.
Cllr McCabe told the council "At a time when we are all extremely aware and conscious of our carbon footprint and our impact on the environment, it is regrettable that all these resources are being spent on planning permission application process. However, the transition to digital will also free up resources for council staff who are currently required to scan copies of all the planning documentation received. It's important to say that hard copy applications will still be acceptable".
The council has confirmed that training will be provided to local agents and architects over the coming weeks and months. The move to digital would have a very positive impact on the environment and will make the planning process more efficient and user friendly, the cllr said.