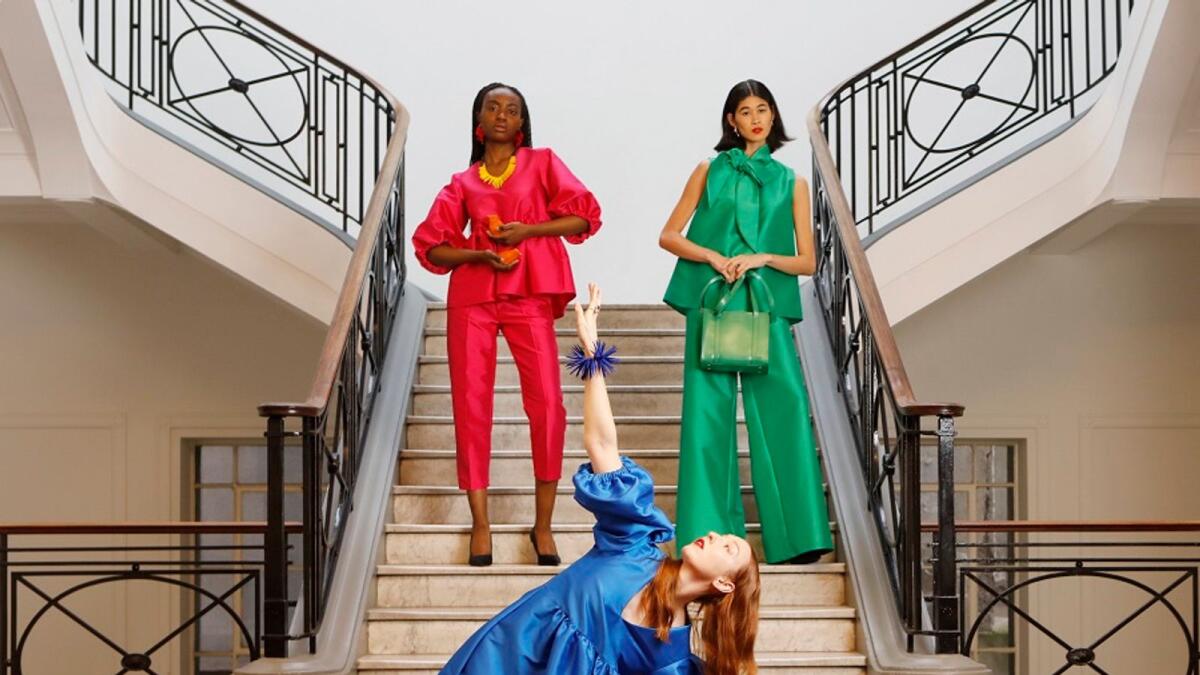 Meath exhibitors at Design and Crafts Creative Expo in RDS this month
Ireland's International Creative Expo returns to the RDS, Dublin from Sunday 22nd January to Tuesday 24th January, with over 365 exhibitors and more than 3,000 visitors from Ireland and overseas expected to attend.
Leinster designers and makers exhibiting at Showcase include Torc Candles from Carlow, Roisin Linnane from Kildare, Jerpoint Glass Studio from Kilkenny, Edyta ART from Laois, Sonas Aromas from Longford, Caroline Duffy Designs from Louth, MAR Fragrances from Meath, Heart On My Sleeve from Offaly, First Choice Wardrobes from Westmeath, Ann Makes Books from Wexford and Copperfish from Wicklow. Leinster business taking part in Showcase for the first time this year include Be Kind Industries from Wicklow and Due South Clothing from Wexford.
Showcase was founded in 1976 by Design & Crafts Council Ireland (DCCI) and is delivered with support from the Department of Enterprise, Trade and Employment, Enterprise Ireland and the Local Enterprise Offices. It generates over €20 million of sales orders during the show. At Showcase 2022, over 300 Irish designers, manufacturers, and craftspeople from all over Ireland unveiled their latest collections. Thousands of buyers from 24 countries across four continents attended in person, and many more visited through the digital platform Showcase Connect.
Showcase 2023 will see a continuation of successful features launched at Showcase 2022 including the Talks Stage hosting industry talks and panel discussions; and The Edit, a curated selection of exquisite products exhibited at the show. The annual Showcase Awards will take place on Sunday 22nd January, and on Tuesday 24th, the Design & Crafts Council Ireland Academy will be launched.
Launched in 2022, Showcase Connect, the online platform listing exhibitors and products enabling buyers to browse, connect and book meetings with exhibitors online or at the show has become even more useful. This year it includes an interactive floor plan tool to enhance the on-site experience.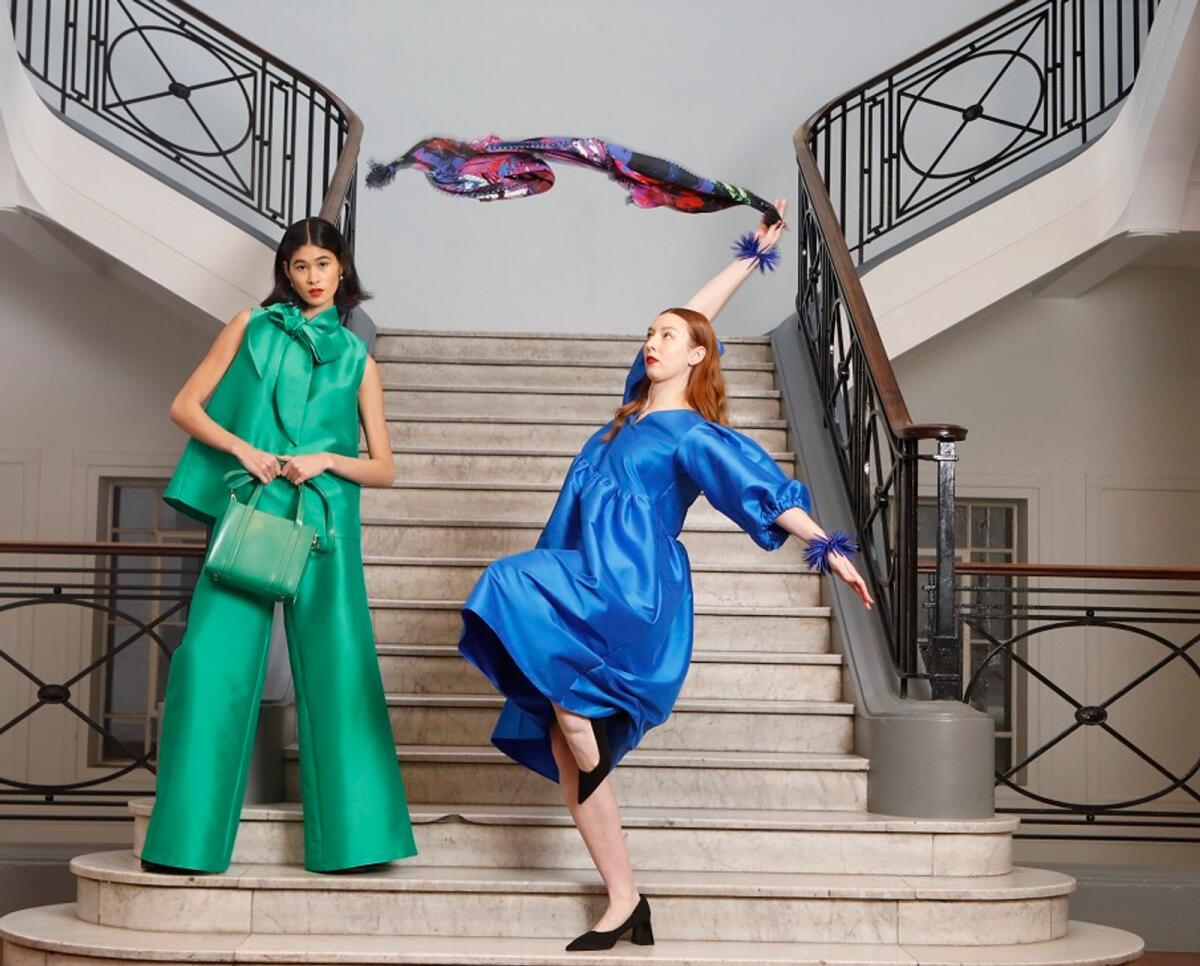 Showcase is an annual destination for retail buyers from Ireland and more than 20 other countries, including the UK, North America, Middle East, Asia and Mainland Europe, all keen to see the very latest designs from Ireland's top brands and craft producers. The fair is an international launch pad for the Irish designers, manufacturers and craftspeople who unveil their new season collections across fashion, health & wellbeing, jewellery, home and giftware. Each year, a particular emphasis is placed on new products to market, providing retailers with opportunities to discover and stock up on the latest design-led products, many of which are unique to the show.
Mary Palmer, Chair of Showcase, says: "Showcase® marks one of the most important events in the design and crafts sector's calendar. For many, this is their first trade show of the year, a chance to launch their new collections and secure orders for the year ahead. Attracting buyers from Ireland and around the world, Showcase's strength lies in its unique identity and high-quality display of Irish design and crafts."
Mary Blanchfield, head of operations at Design & Crafts Council Ireland said: "Now in its 48th year, Design & Crafts Council Ireland is delighted to see the return of Showcase in January 2023 at the RDS. Showcase gives designers and makers' the opportunity to meet and do business with buyers from Ireland, the UK, North America, Mainland Europe, Asia and Middle East. With the help of the RDS, this event offers Irish makers an international platform to grow their businesses and the chance to come together to celebrate the creativity, the impact and the importance of the heritage of the Irish craft and design sector globally. We look forward to supporting our clients as well as our national, international and online visitors at the show."
Leinster exhibitors include:
Carlow:
MC Jewellery
Torc Candles
Kildare:
Artist Clodagh Hendy
Duck Blue
Imprints & Ink
Johnny Magory Books
Kildare Candle Barn
Liffey Artefacts
Martina Shannon Design
PickledPomPom
Pure Oskar
Roisin Linnane
Sam Agus Nessa
West End Knitwear Ltd / Aran Crafts
Kilkenny:
amalka.design
Astra Trading / Kilkenny Silver
Biddys Good Luck Horse Shoes
DFM Clothing
Dominika Stoppa
Geraldine Walsh Art
Jerpoint Glass Studio
Nicholas Mosse Pottery
Tinnakeenly Leathers Ltd
Yellow Deer Designs
Meath:
Acquerello
Agency International
An Góbha
Anita Reynolds Art & Design
Brid Fanning Art
Caulfield Country Boards
Clare O Connor
Lainey K
MAR Fragrances
Marion Petherbridge Art
Noreen Walshe Art
Royal County Products
Saraden Designs Millinery Atelier
Siobhan Daly Designs
SOILSE
Westmeath:
Bambrew
Dominic O' Brien Illustrator
First Choice Wardrobes
Fox & Bell Goldsmiths
Meab Enamels
Miriam Wade Jewellery
Montgomery Lifestyle
Mullingar Pewter / Silver Spirit
Laois:
Edyta ART
Yvonne Bolger Jewellery
Wexford:
Ann Makes Books
Due South Clothing Ltd
Harte Outdoor Lighting
Local Irish Gifts
Trustwordie
Weird Watercolours
Wicklow:
Alanna Plekkenpol
Be Kind Industries
Bear Creation
Brendella Skirts
Brooke & Shoals Fragrances
Card Boutique.ie
Carrickmacross Lace
Copperfish
Eriu
Fragrances of Ireland
Irish Decal Products
Island Distribution
Kelly Hood Art & Design Studio
Real Ireland / Picture Press.ie Ltd
Offaly:
Heart On My Sleeve
Millbee Studio
Shannonbridge Pottery
Longford:
Craft Around the Clock
Sonas Aromas
Wendy Louise Designs
Louth:
Agata Eckert Jewellery Design
Branigan Weavers
Caroline Duffy Designs
Corona Silver
Cushla of Gullion
Edmund McNulty Knitwear
Esker Fields
Garrett Mallon Jewellery
Kilnew Greetings
LORE Natural Skincare
Sarah McKenna Ceramics
Sea Remedies
Sophie Hunter Design