Beyond the Horizon ready to Shine On at Solstice
Irish Pink Floyd Tribute to performs best of the prog rock legends' back catalogue
Highly regarded Irish Pink Floyd tribute act, Beyond the Horizon, with a reputation for faithfully recreating the instrument and album sounds from the psychedelic, prog rock band's iconic back catalogue will play Solstice Arts Centre in Navan this May.
'Played by genuine Pink Floyd fans for Pink Floyd fans' Beyond the Horizon sees seasoned musicians and singers come together for an electrifying live music experience playing theatres and festivals all over the country. The show has been getting hugely positive feedback and reviews from Pink Floyd fans and musicians alike. They played in Co Meath last November at a sold-out Venue in Ratoath and will be returning there later in the year.
Vocalist and drummer John Fitzsimons who also looks after publicity for the band says Beyond the Horizon's sound sequenced with stunning light and laser show "adds considerably to the live experience for its audiences.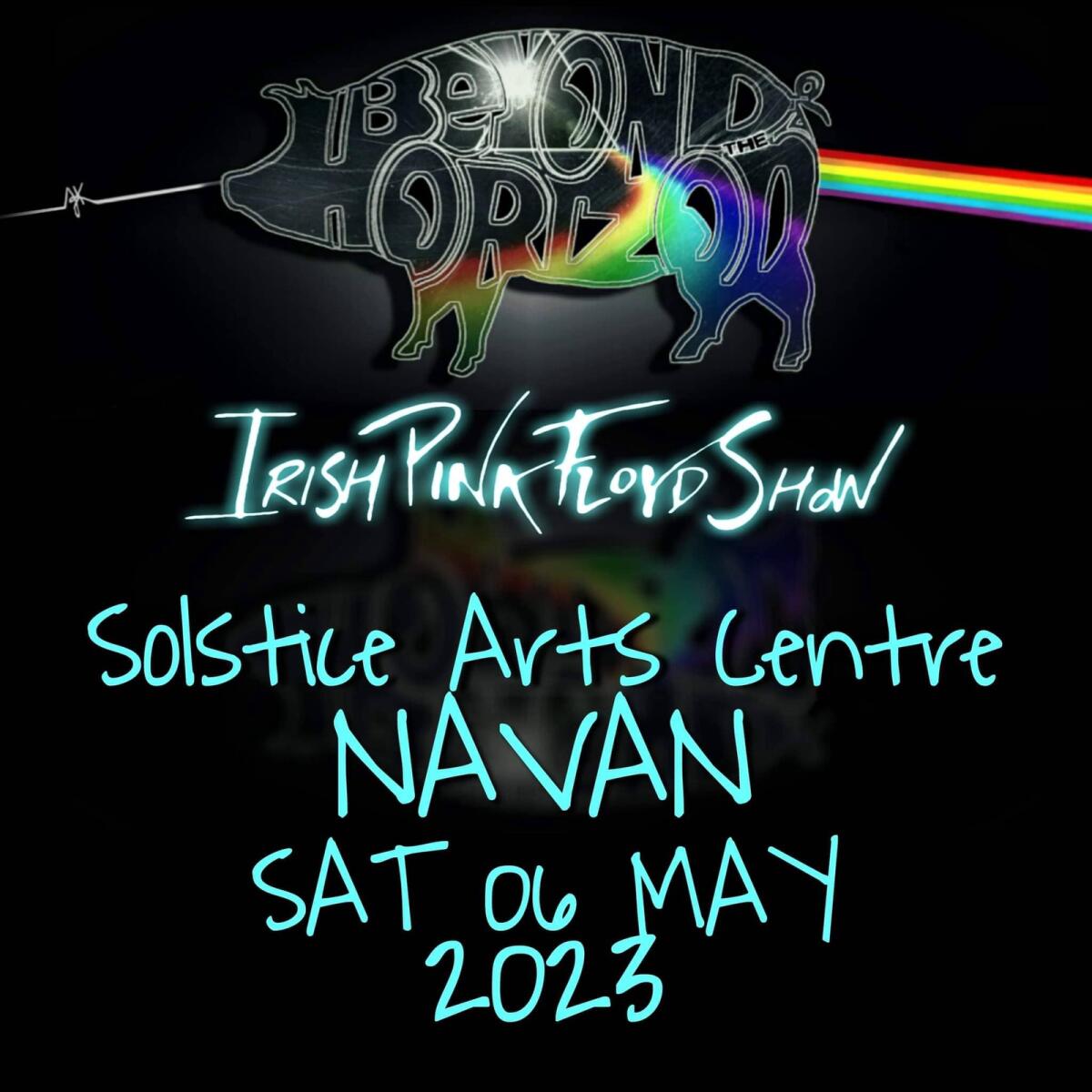 Connection with true Pink Floyd fans is important too, says John. "We are the only Irish Pink Floyd Show that engages with our social media platforms twice daily for the last five years, building support and friendships with fans of our show all over the country."
The band will be performing Floyd's 'best of' Echoes during their 2023 nationwide tour which features classics such as 'Comfortably Numb' and Shine on You Crazy Diamond' alongside many other iconic favourites from Pink Floyd's amazing back catalogue.
We're really looking forward to Navan (Saturday 26th May) and we'll be also be returning to Ratoath (Saturday 18th November 2023) where John says BTH will be "playing songs from the psychedelia of the '60s through to The Division Bell".
The current line-up is John Fitzsimons (drums/lead vocals), Paul Brennan (steel guitar/lead guitar/acoustic guitar), Giuliano Nistri (2nd lead/acoustic guitar), Brendan Doyle (sax/clarinet), Ciaran O'Brien (bass guitar/vocals). Lauren Murphy (vocals), Nicola Selak (vocals), Henrik Andersson (keyboards) with Brendan Reilly working as all-important sound engineer.
The current band carry some serious musical credentials and are also members of Harvest-Neil Young Tribute/Cross Border Orchestra/RTE Orchestra/Accidents In The Workplace/The Last Waltz/Radio Mafia/Hendrix Experience and guest spot with many other touring Irish bands.
Beyond the Horizon have a string of Irish dates planned for 2023 in Monaghan, Ennis, Cork, Galway, Wickow and Armagh. You can check out their full list of dates here.