Cumann na mBunscol Finals: Five-star St Fiach's survive Cortown's late rally
Previous
Next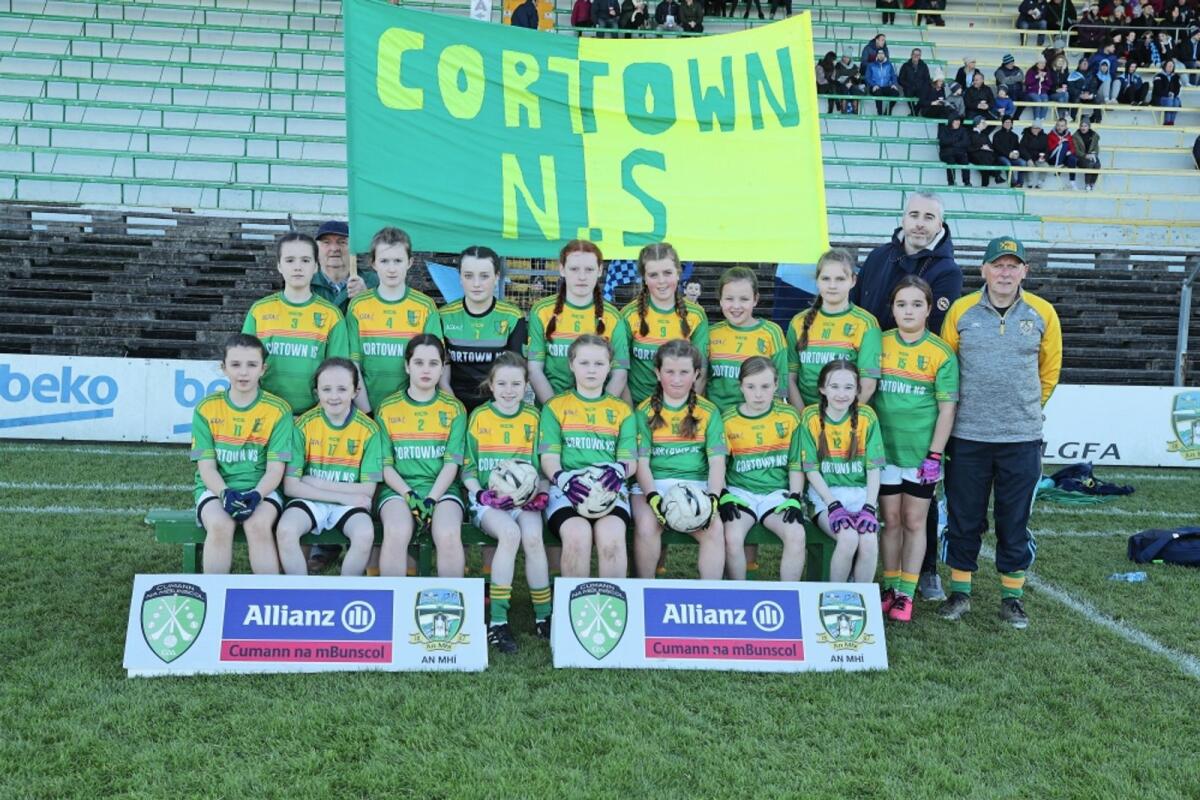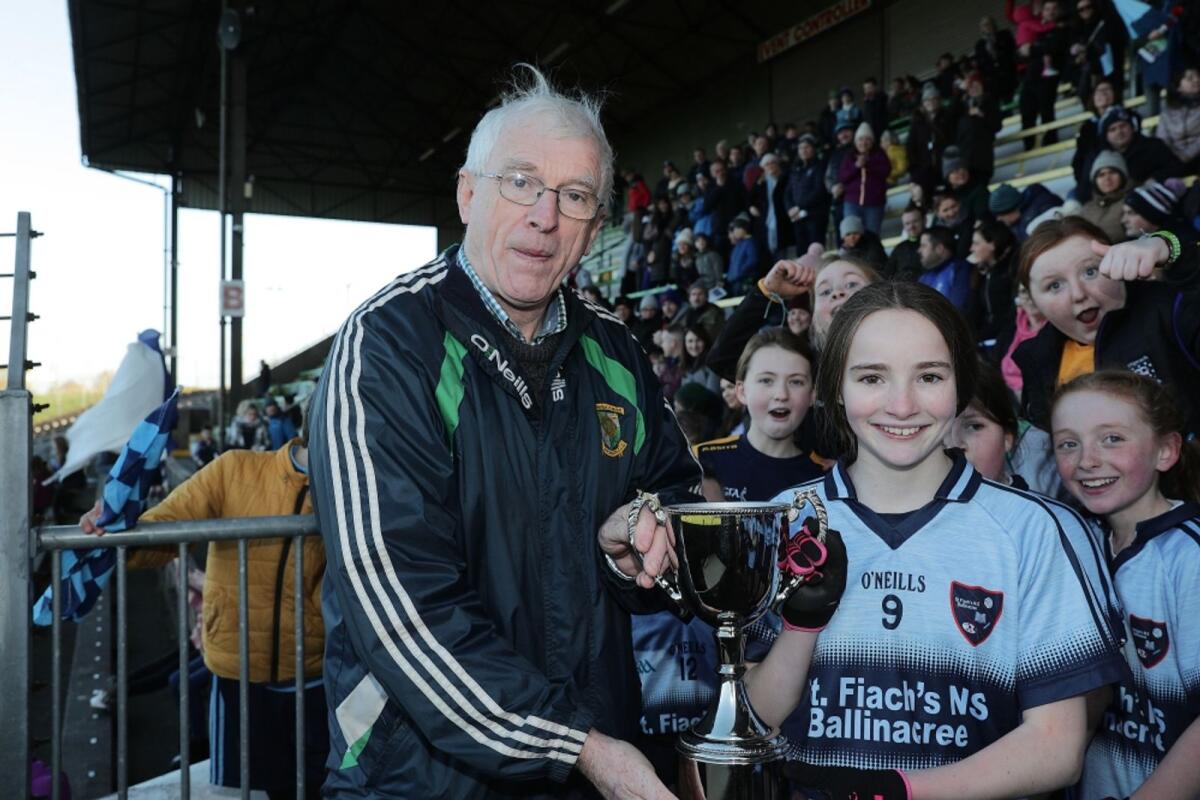 Goals win games and St Fiach's Ballinacree held on in thrilling circumstances to claim the Girls Div 5 title with a stunning victory over Cortown at Pairc Tailteann on Sunday.
A hat-trick from Hollie Curran and two goals from the outstanding Emily Farrelly put Ballinacree well on the way to victory when they led by 5-0 to 1-5 less than a minute into the second-half, but Cortown came storming back and got to within a point before falling short.
Ballinacree's winning effort was founded on their exceptional defence and while they did kick four poor wides in the second-galf they were deserving winners against a Cortown side who were inspired by the excellent Molly Casserly.
St Fiach's goal blitz started as early as the second minute when Hollie Curran found the net and a minute later she dropped a point attempt short and into the goals to double the Ballinacree girls lead.
Shell-shocked Cortown finally opened their account in the seventh minute when Molly Casserly pointed a free and soon after Kelly Woods landed a superb point to make it 0-2 to 2-0.
However, the goals continued to flow for St Fiach's as Emily Doyle picked out Emily Farrelly with a fine pass and Farrelly rifled to the top corner.
Cortown rallied with Casserly linking up from a '45' with Kate Clarke before pointing and 30 seconds later Casserly won the kickout and set-up Mia Farnan for a goal which narrowed the deficit to 1-4 to 3-0.
However, every time Cortown looked like getting back in the game St Fiach's replied with a goal, this time from Farrelly again to make it 4-0 to 1-4.
Amy O'Meara maintained St Fiach's lead with a couple of fine saves before Casserly closed the gap to 1-5 to 4-0 at half-time.
Curran's hat-trick goal put St Fiach's in the driving seat, but then it was backs to the wall stuff for the Ballinacree girls as Cortown came storming back.
Mia Farnan's second goal boosted Cortown in the 25th minute and when Casserly kicked two more points (one free) the deficit waas down to 2-7 to 5-0 with seven minutes remaining.
Curran was denied a fourth goal by a stunning save from Ella Dolan and a minute later there was just the minimum between the sides when Casserly landed a free.
However, try as they might Cortown couldn't break down the Ballinacree defence that was superbly marshalled by Penniue Curran and even after Farrelly hit the upright from a late free it made no difference as her side held on for the victory.
St Fiach's NS Ballinacree - Amy O'Meara; Cara Tuite, Pennie Curran, Holly May Gammell, Sarah Smith; Maebh Cooke, Emily Farrelly (2-0); Dilly Kelly, Ava Blake, Hollie Curran (3-0), Emily Doyle. Suzanne Sheridan, Ciara Smith, Aisling Riley, Janet Porter, Stella Ulivdas. Mentors - Gerry Farrell, Shane McHugh, Stephen Farrelly.
Cortown NS - Ella Dolan; Karla English, Ciara O'Sullivan, Kate Clarke, Kim Kavanagh; Laoise Rennicks, Sophie Whelan; Kelly Woods (0-1), Molly Casserly (0-7 four frees), Mia Foley, Mia Farnan (2-0). Sophie Gibbons, Áine Henry, Ella Foley, Leah Mulroe, Carla Coyne. Mentors - Barney O'Rourke, Ross Kavanagh, Colin Quigley, Davy Fitzmaurice.
Referee - James Kelly (Dangan NS).