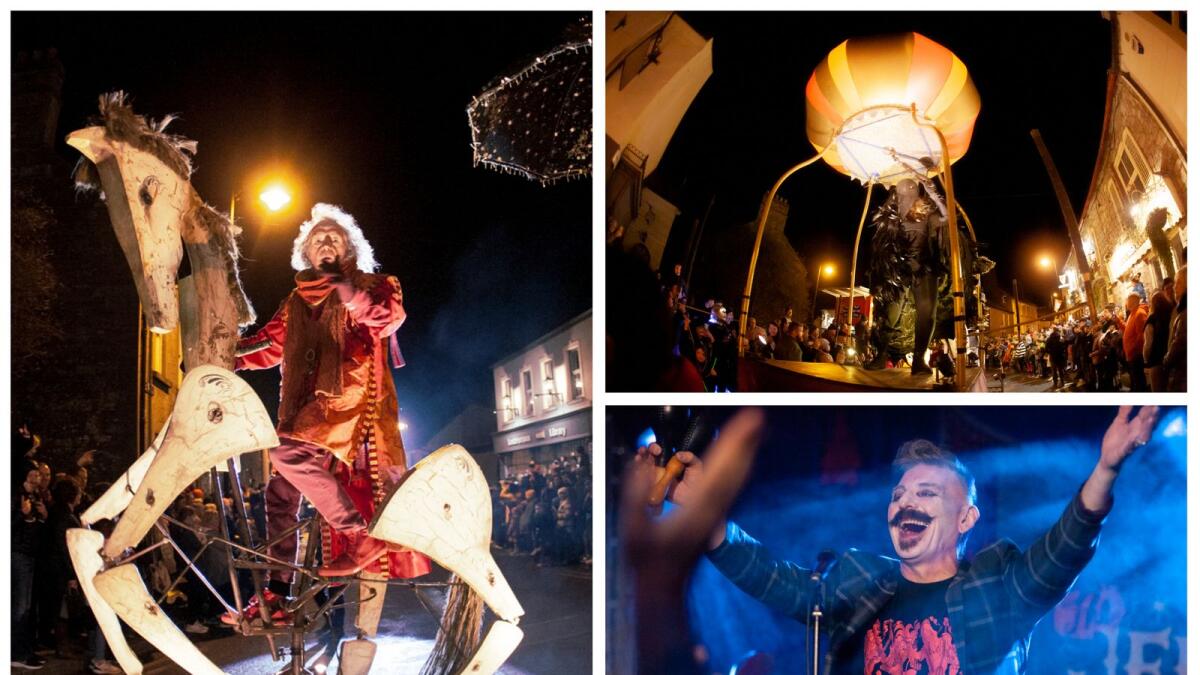 'Thrilled' Bord Failte hail frighteningly good footfall at the Púca Festival
Failte Ireland has stated that over 35,000 people from home and abroad visited Trim and Athboy for the Púca Festival which ran over the bank holiday weekend.
In a statement to the Meath Chronicle today Ciara Sugrue, Head of International Publicity & Trade Marketing said: "Fáilte Ireland is thrilled to have welcomed over 35,000 domestic and international visitors to Púca Festival in Co. Meath this October bank holiday weekend to celebrate the origin story of Halloween in the place where it all began.
"I sincerely hope that everyone who visited Trim and Athboy over the last few days had a wonderful festival experience and enjoyed the diverse programme of events on offer.
"Festivals are crucial to the tourism sector, motivating over 200,000 overseas visitors to come to Ireland and contribute €108m to the economy every year. Working in partnership with Meath County Council, our ambition is to develop a high-quality, large-scale international festival to leverage Ireland's rich heritage as the original home of Halloween.
"As a major destination event in the tourism calendar over the coming years, we aim to motivate overseas visitors to travel to Ireland at off-peak times and disperse visitors to areas outside of traditional tourism hotspots, making a positive economic contribution to Trim, Athboy and surrounding areas of Co. Meath.
The heritage town of Trim - often described as the jewel in the crown of County Meath - had a double reason to celebrate over the weekend after it regained its national title of Ireland's Tidiest Town - last held in 1984.
See this week's paper for in-depth coverage.