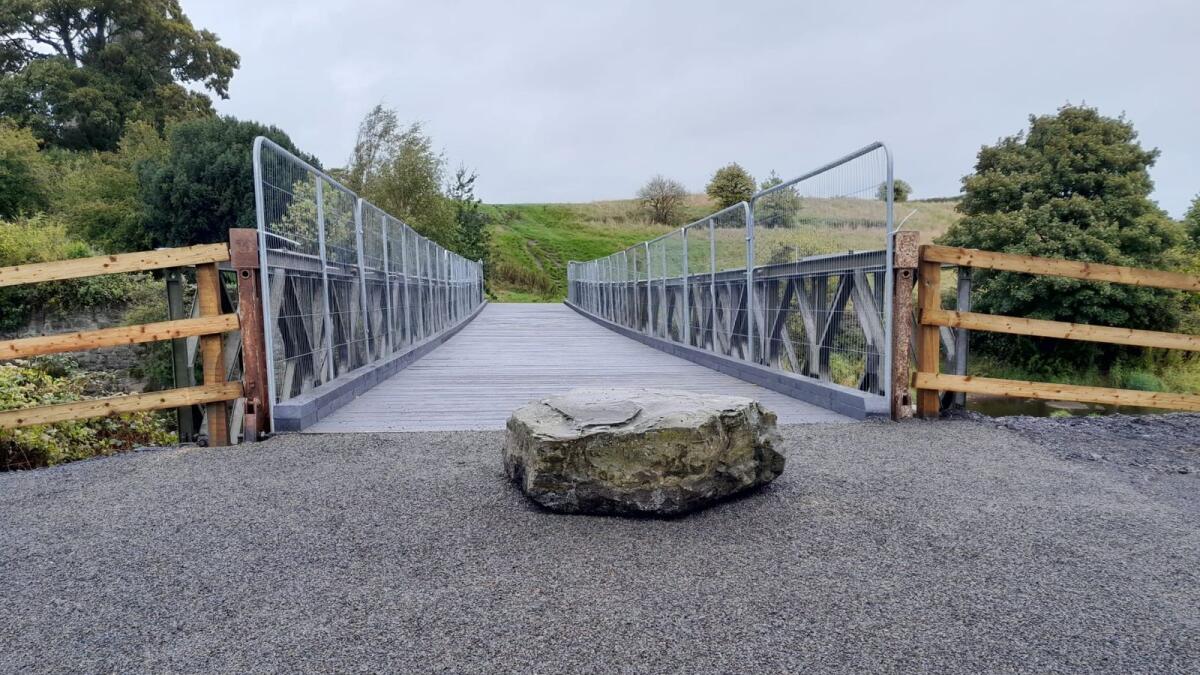 Temporary bridge opens in Trim
Work on installing a temporary bridge over the Boyne at Trim Castle has been completed and it is now open to the public.
The Millenium Bridge was recently removed after being found to be unsafe and and Meath County Council liaised with the Defence Forces to erect a temporary bridge until a permanent structure can be provided.
"Meath County Council is pleased to announce that the temporary bridge beside Trim Castle and linking to the Porchfields is now open to pedestrians. Thanks to the Defence Forces for their assistance in delivering this temporary solution," a spokesperson for Meath County Council said.