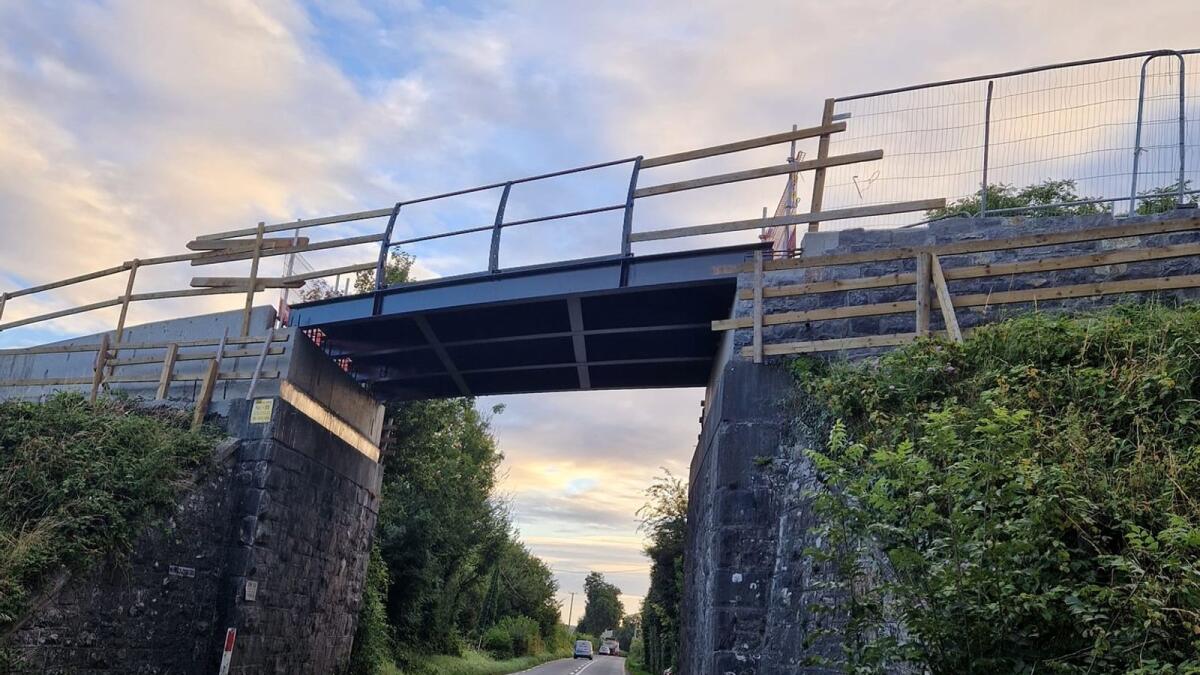 Greenway bridge installed
The new pedestrian bridge over the N52 was installed last night- the last link in the Nobber to Castletown stretch of the Boyne Valley to Lakelands County Greenway.
Most of the work on the section linking Nobber and Castletown has been completed and the installation of the bridge over the N52 close to Cassidy's Cross was the final piece to link up the two sections.
Work was carried out overnight to install the bridge and Cllr Eugene Cassidy, who has been a driving force behind the greenway, said it will take another two to three weeks to finish the works at the bridge, install the gate crossings and put down the finished surface on the greenway.
"It was brilliant to see Meath County Council installing the cycle/walking bridge over the N52 last night . This is a major milestone on the journey of the Boyne Valley to Lakelands County Greenway. It connects two existing walking loops and turns them in to a 10km greenway," said Cllr Cassidy.
"This new stretch is beautiful and the impact it will create will be immense, an amenity that people can enjoy for years to come."
According to Cllr Cassidy, the contractor for the Nobber to Kingscourt section of the greenway will be selected next week and then they wait for Transport Infrastructure Ireland to give the green light for funding which he said hopefully wouldn't take long. The section between Nobber and Kilmainhamwood, taking in the scenic Whitewood Lake, will be finished first.
The section between Castletown and Wilkinstown is due to go out to tender at the end of next week, while the section between Wilkinstown and Gibbstown is nearing completion. According to Cllr Cassidy Meath County Council is also looking at putting parking at the Gibbstown gates.
The Boyne Valley to Lakelands Greenway is being developed in sections along the old Navan to Kingscourt Railway Line. Two stretches are currently open at Nobber and Castletown.