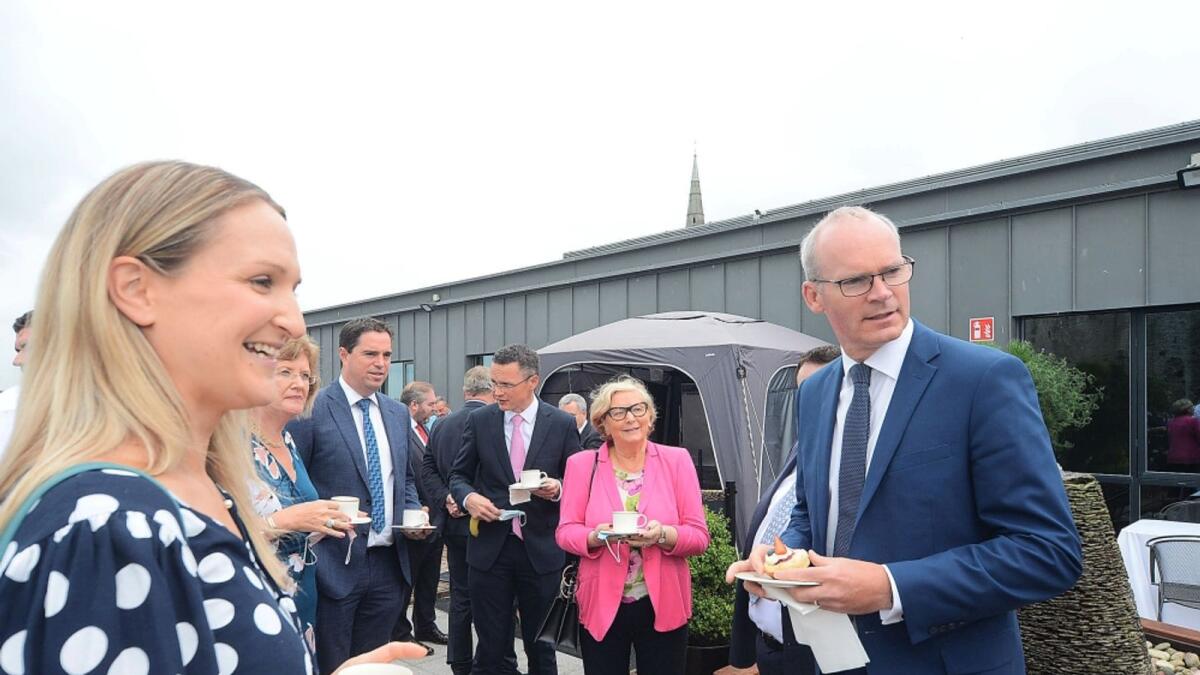 Gavan Reilly: FF TDs might well save Coveney simply to knife their leader
I'm not a fan of the maxim, but in this instance it's true: when you're explaining, you're losing. On the nomination of Katherine Zappone as a government envoy, it doesn't matter that the stories of Leo Varadkar and Michael McGrath might actually be consistent; the very fact that there were two different versions of the same Cabinet memo (one with her name listed, one without) means any previous account of events is subject to revision, and will likely lead to some opposition claims of a cover-up.
Varadkar gamely this week (Monday) tried to explain his candour - 'I was asked a question, I tried to answer it comprehensively' - but the Tánaiste is no mug. He'll know that introducing a new fact - that while the Taoiseach's attention was not drawn to it, Zappone's name was supplied to his office the night before he was "blindsided" - will light a fire under some Fianna Fáil backsides, at a very sensitive time.
Now, ahead of tomorrow night's Dáil vote on whether to support Simon Coveney's continued ministerial career, there'll be some in Fianna Fáil who will suspect the whole issue is one of Micheál Martin incompetence. How could the Taoiseach be blindsided by Zappone's proposed appointment if his office was actually told about it the previous night? No matter that Varadkar and Coveney admit they should have grabbed it by the reins and pointed it out: it's now out there that Martin could have defused the row before it occurred, had someone only just read the paperwork properly.
That's not a nice place for the Fianna Fáil leader to be in, when so many of his party will be voting to save Coveney through the most gritted of teeth. Already Martin and his chief whip Jack Chambers have to mull over the position of John McGuinness, the combative Kilkenny TD who is missing the vote because he's abroad on a pre-arranged trip that he was unwilling to move. Does that count as wilful avoidance of the whip? Does it justify a six-month suspension for someone who might be even more combative outside the fold? Now the Taoiseach faces a more daunting prospect - TDs unhappy with him, and suspicious of his explanation, will follow the whip just so they don't lose their right to participate in a future heave. In other words, they'll vote to save Simon Coveney, just so that they can topple Micheál Martin in future. This, ironically, as FF tries to distinguish itself from its partners.
Asked to outline FF's identity at his think-in last week, the closest the Taoiseach came was a vision that housing and health could be properly addressed by a "strong state". That sounds like political jargon for a high-spending government funded by sustained taxes. But that's a crowded marketplace in Irish politics right now, and with a coalition partner determined to ease the tax burden – notwithstanding the country running deficits for years into the future – the prognosis for Fianna Fáil might be even graver than first feared.
- Apologies, a production error in this week's print edition saw the wrong column included.