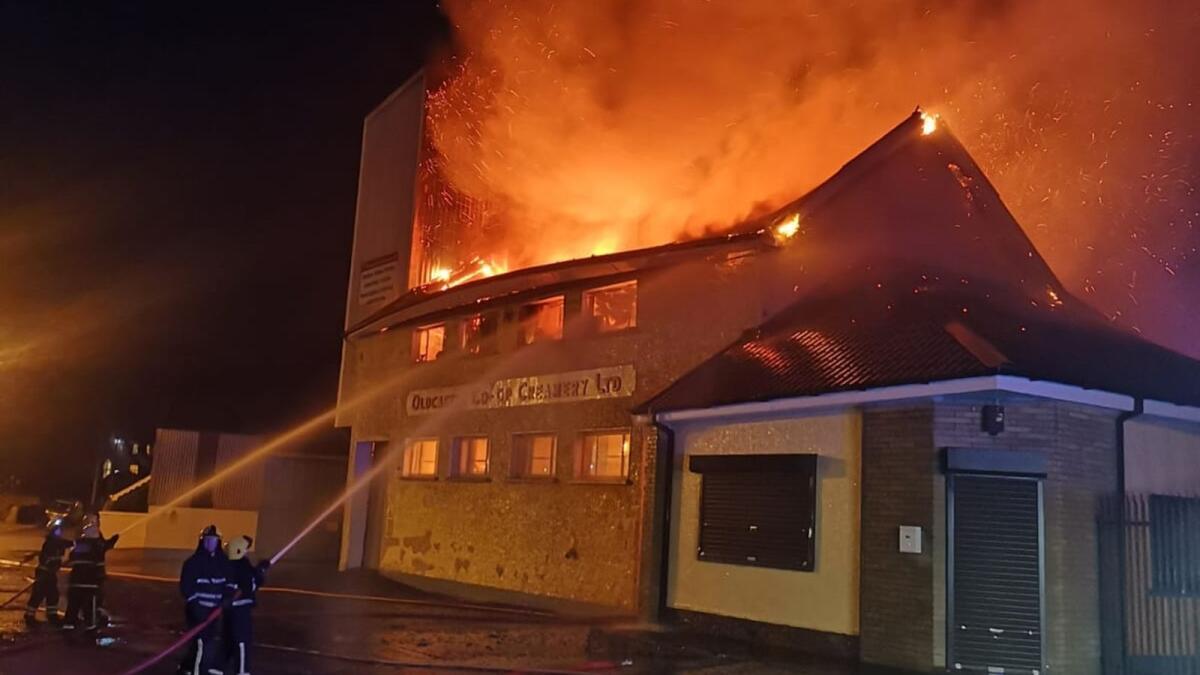 Youth appears in court in connection with Oldcastle co-op building fire
A Garda told Trim District Court yesterday (Tuesday) that a 17-year-old youth had pointed out a location to him where he had placed a lit firework which it is alleged led to a fire which caused €600,000 of damage to the Oldcastle Co-operative building at Hallowe'en last year.
Garda Conor Carolan was giving evidence in a case in which a 17-year-old youth is charged with arson on 31st of October. The youth, who cannot be named for legal reasons, appeared at the court hearing before Judge Cormac Dunne.
The Garda said that the emergency services had been called to the building at 7.30 on that evening and the building and its contents of hardware material was destroyed.
The juvenile had become a person of interest and when interviewed by Gardai had made admissions of lighting a firework in close proximity to the building. The Garda said that the original source of the fire had been identified by burn marks on the side of the building and he said that the juvenile had said that he was the only one at that that location at the time.
The juvenile had then been charged. The court was told that the youth was one of nine children and had lived in Dublin and Cavan before moving to Oldcastle.
Following the raising of a legal technical point by defending barrister Daniel Comerford, Judge Dunne remanded the case to the same court on 8th Aprl next when he would decide whether to accept jurisdiction in the district court.