'We want children to have the opportunity to enjoy what we experienced here'
Image 1 of 7
Image 2 of 7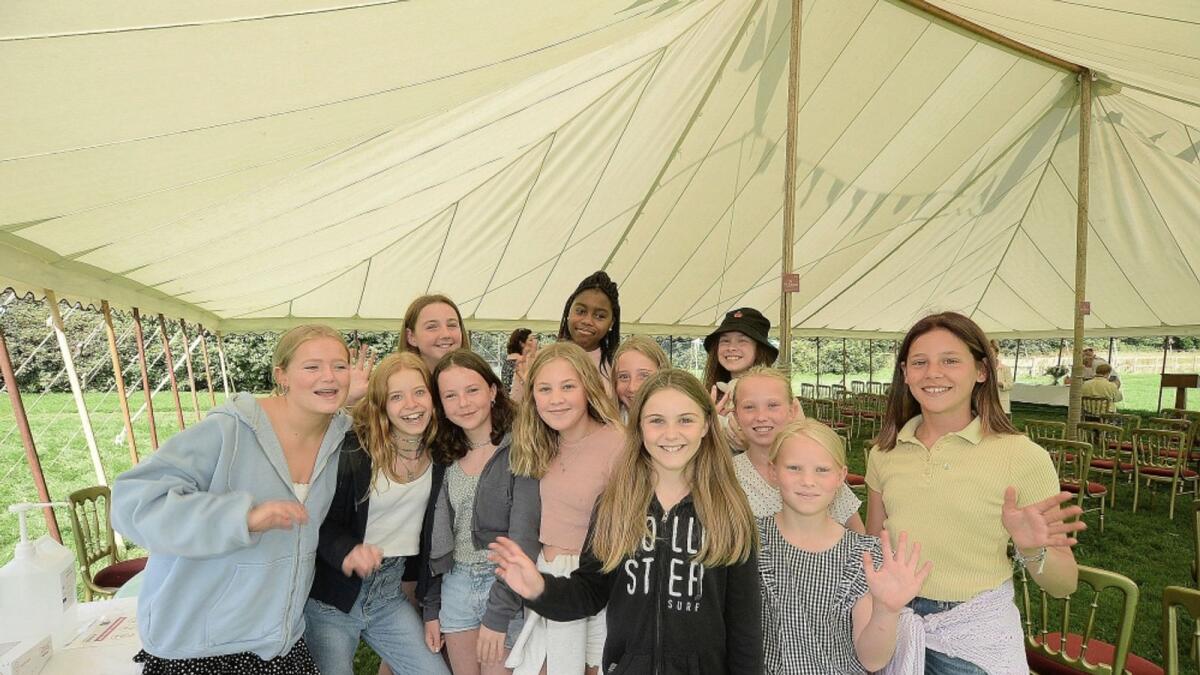 Image 3 of 7
Image 4 of 7
Image 5 of 7
Image 6 of 7
Image 7 of 7
Previous
Next
The iconic Headfort School in Kells is set to reopen in September less than six months after the shock announcement of its closure.
The 70-year-old school has been saved from liquidation by a group of past pupils and educationalists.
The school, which was founded by Lord and Lady Headfort in 1949 closed suddenly last March due to financial challenges which were exacerbated by the Covid-19 pandemic and liquidators were appointed in May.
Headfort School, which is located in Headfort House was Ireland's only preparatory boarding school for children from seven to 13-year-olds.
Past pupils Marcus Williams and Jack Blakiston Houston were not prepared to see their old school expire and joined forces with financial expert, Ronnie Culleton and experienced educationalists Lorraine Mancey O'Brien and Jacob Kestner in a bid to rescue it.
"We wanted to ensure that children in the future will have the opportunity to enjoy what we experienced as children" Marcus said.
"This is a magical school which offers an extra dimension to education for kids. That's why Marcus and Jack want to save it,"says Ronnie Culliton.
Ronnie helped to reopen the Cistercian College in Roscrea, Co Tipperary three years ago after the monks had closed it in similar circumstances to the Kells school.
The new board of management, under the chairmanship of Mr Culliton is now undertaking an enrolement drive at the school, which has been successful in enlisting over 50 pupils to date.
"The school is hoping to secure at least 80 students - at fees of about €7,000 per annum for a day student and double for a boarder - in order to operate on a financially sound budget," according to Mr Culliton.
However Covid-19 has given the new board additional challenges to surmount.
"Unlike Roscrea when we secured huge support immediately, we haven't been able to hold town hall meetings due to Covid-19 so we are still trying to get the word out there.
"We also realise that for the first few terms at least, enrolement will be home-grown as Covid-19 travel restrictions will probably limit the number of international students at Headfort. It's not beyond the realms of possibility for the summer term but for the moment, we are appealing to the domestic market."
"The closure announcement on 24th March came as a huge bombshell and Covid-19 was the straw that broke the camel's back.
"We have a number of aims that have come to fruition; to put a management team in place to run the school, to fundraise, to have a viable financial plan and to have enough students.
"We also managed to gain unfettered access to the school with total support and agreement from the Headfort Trust.
"This school receives no state support so all monies have to be from private sources."
W have put together a board with past pupils and dedicated educationalists.
"We have been recruiting staff, a mixture of old and new and appointed a new headmaster, Kevin Allright, who used to run Aravon School in Wicklow."
Last Saturday the school community gathered in the impressive grounds of Headfort House for a cricket match and socially distant graduation ceremony for the current school leavers and there was great enthusiasm for the reopening of the school.
Marcus Williams fondly recalls his time in Headfort between 1980 and 1985.
"I had a fantastic time. I loved it. My best man was from Headfort. My best friends are from Headfort. I'm not particularly academic, but I left with a sense of peace and wellbeing.
"The school cultivates what you are good at and in terms of sport, I played rugby, cricket and hockey and we had horse riding. I was involved in sport all my life afterwards.
"We also had fantastic grounds to play in and there was an area where we used to build forts in the ground.
"We were educated in such a beautiful environment with so much outdoor activity."
Marcs explains that Ronnie Culleton was contacted by parents who wanted to save the school and he got in contact with Marcus and Jack.
He says the school takes boarding and day pupils and there is an option where pupils can have a couple of sleepovers a week.
Ronnie says that Headfort encourages individuality in children.
"We aspire to academic excellence whilst providing a place where strong and enduring relationships are able to flourish from an early age. Our setting allows an unrushed childhood, encouraging a broad approach to learning: an all-round education. And yet it also ensures that each and every child can perform to the best of their academic ability."
He said the school will open with a clean slate – not forgetting all the good attributes and character which have come to define Headfort over the last 70 years and they will be retaining the magical atmosphere and beauty of the natural environment in which so many have thrived.