'I'd often go to bed before training but I didn't pay much heed to to it'
Meath football star and popular musician, David Beggy is still the picture of health, decades after his All Ireland winning days – but it could all have been very different for him.
David has haemochromatosis or 'iron overload', Ireland's most common genetic condition.
Image 1 of 3
Image 2 of 3
Image 3 of 3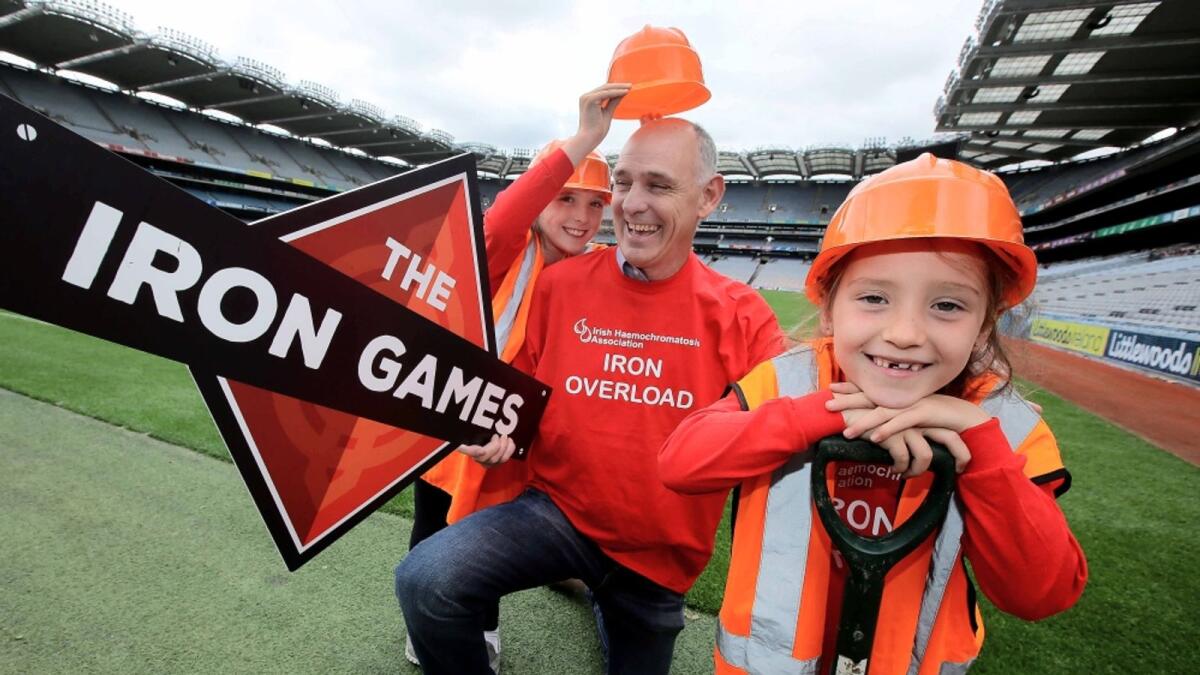 Previous
Next
Early diagnosis was vital for David as lack of treatment can lead to premature death.
His initial treatment when he was diagnosed in his early forties was to give blood every week for a year, but now he maintains his excellent health without any medicines, by giving blood two or three times a year.
"It is very manageable when it us caught early, it doesn't trouble me at all," he says.
"But it is important particularly after 40 that people have regular blood tests – it can lead to early intervention for this and so many other conditions."
Haemochromatosis is more common in Ireland than anywhere else in the world, as one in five people carry the gene and one in every 83 Irish people carry two copies of the gene and are predisposed to develop iron overload.
David is one of five brothers, three of whom have the condition.
"Once you are diagnosed. Your family has to be tested to see if they have it too," he explains.
This year, for World Haemochromatosis Awareness Week, the Irish Haemochromatosis Association wishes to raise awareness of the condition and its symptoms, to ensure early diagnosis in order to save lives.
David Beggy won two All-Ireland Senior Football Championships in 1987 and 1988. He also received two all stars while playing with Meath as well as playing rugby with Leinster.
Despite his fitness, he suffered a lot of fatigue, aching joints and stomach pain throughout his 20s and 30s.
"I'd often have to go to bed before training but didn't pay much heed to it."
He was finally diagnosed in his 40s when a doctor noticed his iron levels were high.
"He organised to have me tested and I came back positive for haemochromatosis.
"Every week for a year, I had to go to St James Hospital and have a pint of blood taken.
"At first I might feel a little strange after it, but I drank a lot of fluids and it didn't bother me.
"Eventually my iron levels were perfect and now I am fine with no medicines or lifestyle changes. I just have to have blood taken two or three times a year."
"I was lucky. Some people can have it a long time without symptoms and it can be too late when it is discovered and by then there can be a build up around the liver, kidneys and heart."
David was also lucky in that he never took vitamin or iron supplements. "There have been people struggling with fatigue who take iron tablets. The symptoms for anaemia and haemochromatosis can be similar."
When David was receiving his initial treatment, the blood that was taken each week had to be disposed of, but in the last 18 months or so, there is now a process which allows the blood to be donated to the blood bank.
"It is good to know it is being put to good use."
David is now full of life and energy and says he has been enjoying the Covid-19 lockdown.
"I have been doing loads of gardening and it is great being with the children all day.
The Irish Haemochromatosis Association was set up over 21 years ago by two Galway sisters who had been diagnosed with the condition.
The association is now led by the current Chair, Margaret Mullett, a Dublin-based former chemistry teacher.
Margaret, sadly lost her husband, Dr George Mullet, to the condition. He was diagnosed with haemochromatosis only six weeks before he died in June 2000, awaiting a heart transplant in the Mater Hospital.
Commenting on the awareness drive, Margaret says, "Though life threatening, once diagnosed in time before organ damage has occurred, Haemochromatosis can be successfully treated and patients go on to fully live their lives, without any impact.
"Ireland has more cases than anywhere else in the world and we want everyone to understand what haemochromatosis is and how important early diagnosis is. We believe that there are 20,000 undiagnosed cases currently in Ireland. We hope that more people will listen to their bodies, talk to their GPs and undergo the simple tests to diagnose the condition. This is an especially difficult time for so many people with the Covid-19 global pandemic but we would like to encourage people to contact their GPs if they experience symptoms," she said.