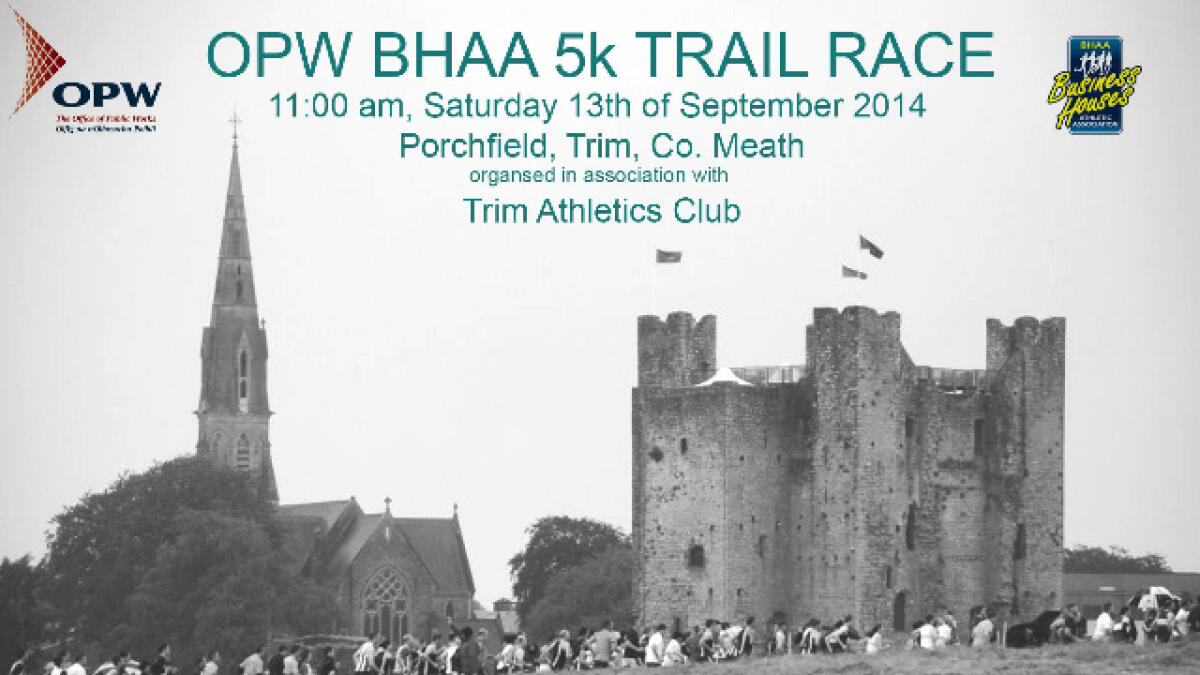 On your marks
Trim will host a 5km trail race tomorrow, 13th September, in aid of the Brightside Office of Public Works (OPW) Staff Benevolent Fund, the OPW's staff charity.
The inaugural event, which kicks off at 11am, is being organised by the OPW in association with the Business Houses Athletic Association and Trim Athletics Club.
The race is open to runners, joggers and walkers of all levels of ability, and will offer participants views of Trim Castle and the River Boyne.
Participants can register between 9.30am and 10.30am tomorrow morning at the OPW's headquarters on Jonathan Swift Street in Trim.
Refreshments will be provided after the race and a prizegiving ceremony will also take place. The entry fee is €15 and pre-entries can be made online at www.bhaa.ie.
Complimentary entry tickets to Trim Castle will be presented to all finishers and their families.