SHC Review: Kiltale find their form and submerge Na Fianna
Regan's goals sets his team on road to victory
Previous
Next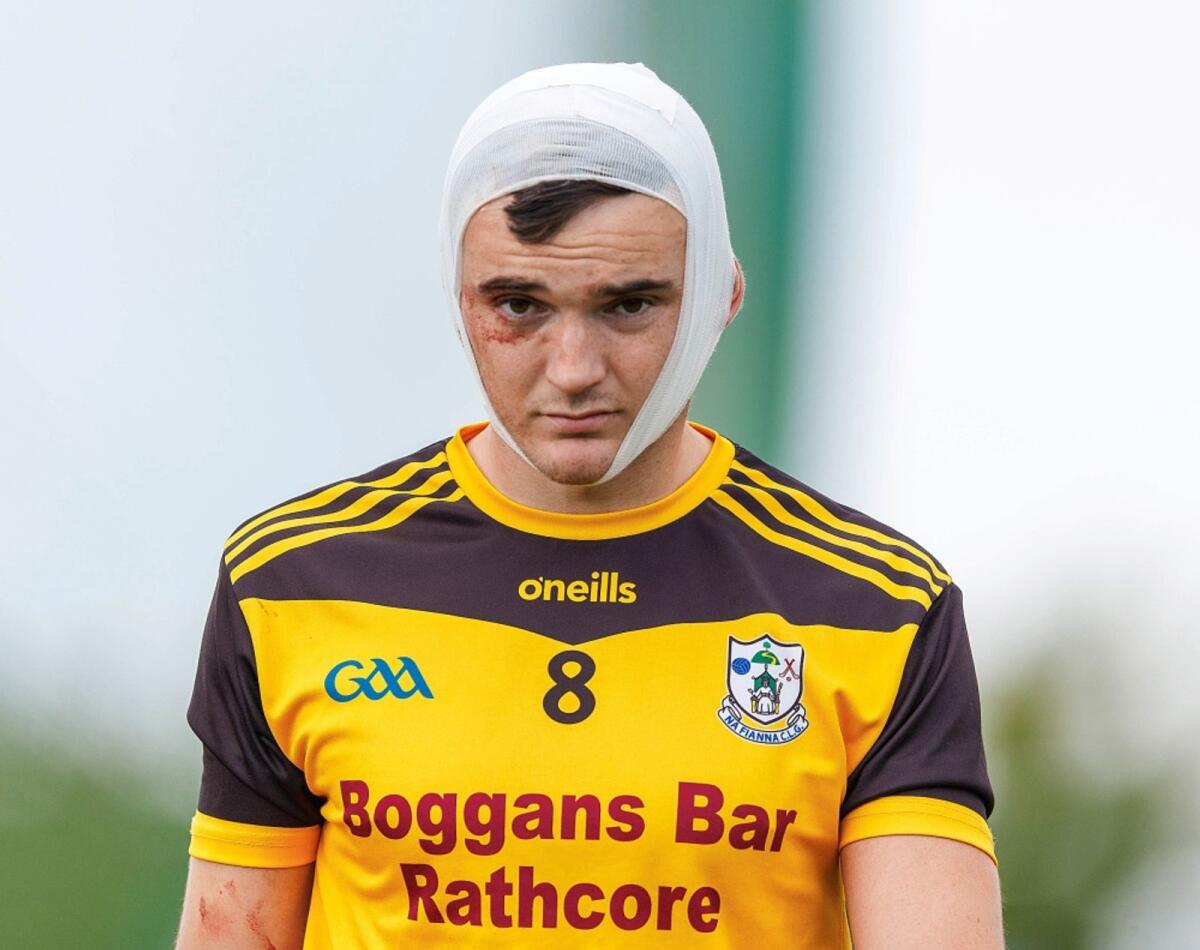 Kiltale 4-14
Na Fianna 0-9
One of the characteristics of a very good team is their ability to shift gears quickly. Move up to another level in the time it takes an umpire to bend down for the green flag and wave it about to indicate a goal.
Kiltale demonstrated that quality in this SHC encounter at Trim on Saturday. The team who invariably make the semi-final or final stages year in, year out, didn't have a good opening 30 minutes. They looked lacklustre, lethargic, out of sorts, flat. They lacked an intensity and a drive that are integral parts of the team's make up; part of their DNA.
They were second fiddle to a Na Fianna side who fought tigerishly for every ball. A Na Fianna side who did what few teams can do for long and knocked Kiltale off their stride with a combination of some neat, accomplished hurling and an ability to take chances with Stephen Slevin, Luke Boggan and Will Flynn all popping over first-rate scores from play in that opening half while Barry Slevin pointed from a '65' and two frees.
That accumulation of scores was good enough to help Na Fianna go in at the break with a 0-6 to 0-5 advantage. A deserved advantage too. They had played neat, structured hurling. The players in amber and black would have had reason to sit down in the dressing room at the interval with their energy drinks, or whatever players have these days, and have felt justifiably optimistic about returning for the second act.
Yet within five minutes of the restart all hopes of a Na Fianna shock were extinguished as comprehensively as a flood will extinguish the flame from a match. By then Kiltale - or more specifically Jack Regan - had arrowed home two rapid-fire goals and the game was as good as done and dusted. Just like that. Kiltale simply moved up a few gears as they are well capable of doing and started to disappear over the horizon.
Regan himself reflected his own teams change in fortunes. In the opening half he scored three points from frees. However, he also missed a few frees, uncharacteristically spooning a few efforts wide from what, for a player of his high calibre, were very scoreable opportunities.
Yet you can't keep a good man down for long. Within a minute of the restart he had found the net, firing home after Peter Durnin had flicked the ball against the post. Two minutes Chris Reilly won the ball close to the Na Fianna posts and sought to make headway towards the goals. He hit the ground with Louth referee Kevin Brady, who had a good game, deeming he had been fouled in the square. Up stepped Regan to hit the spot-shot and rifle the sliotar to the net.
Within six minutes of the resumption Kiltale, now flashing the ball around with real purpose and intent, struck again. They launched an attack and Stephen Donoghue won possession out on the right. He crossed for Phillip Garvey who was quickest to react. He fired home from close range. At 3-6 to 0-6 it was all over.
In every aspect of their game in the second-half Kiltale turned up the heat to such an extent Na Fianna simply couldn't live with them. Their tackling, closing down, marking was in a different dimension to the low-wattage fare they had served up in the opening half. Whatever manager John Donoghue, or anyone else, said to the team at the interval certainly had the desired effect. Maybe the players themselves decided they had to improve. Good, very good teams operate like that.
Regan when all was said and done finished with 2-8 while Garvey, who had a fine outing, registered 1-2 with Durnin slotting over three points while Stephen Donoghue also raised a white flag. Another feature of their victory was a super save by 'keeper Shane McGann in the opening minutes. He dived low to block a point-blank shot from Na Fianna's Rory Fagan. McGann didn't have an awful lot to do after that.
Not that Kiltale don't have issues. That low-energy first-half display should concern them as should the fact they hit 13 wides. They let slip good chances that on another day could have cost them.
Na Fianna can take some encouragement from their first-half display yet they had no answer when Kiltale stepped on the gas. Apart from that early Fagan chance they didn't create a clear-cut goal opportunity. Barry Slevin remains their chief marksman and he slotted over five points from placed balls but the team overall could only muster four scores from play. Those were scores garnered by Sean Martin, Stephen Slevin, Boggan and Flynn. It's not the kind of scoring rate that will take you far in the SHC.
They resorted to some desperate measures such as moving their best player, Sean Martin, from centre-half-back to attack but that left their defensive battlements more exposed and Kiltale were in the mood to take full advantage.
SCORERS
Kiltale - Jack Regan 2-8 six frees, one '65'; Philip Garvey 1-2; Chris Reilly 1-0; Peter Durnin 0-3; Stephen Donoghue 0-1.
Na Fianna - Barry Slevin 0-5 four frees, one '65'; Stephen Slevin 0-1; Luke Boggan 0-1; Will Flynn 0-1; Sean Martin 0-1.
TEAMS
Kiltale - Shane McGann; Charlie McCormack, Padraig Kelly, Iarla Hughes; Stephen Donoghue, James Kelly, Fearghal McCabe; David Donoghue, Conor McNally; Philip Garvey, Chris Reilly, Jack Regan; Peter Durnin, Mark O'Sullivan, Conor Ryan. Subs - Darragh O'Doherty for O'Sullivan 14 mins, Anthony Donnelly for McCormack 47m, Craig Gilsenan for Garvey, Eddie Corrigan for Ryan both 53m.
Na Fianna - Adam Farrell; Oisin Bright, Peter Slevin, Daniel Gleeson; Luke Kelly, Sean Martin, Evan Mullally; Ronan Byrne, Stephen Slevin; Luke Boggan, Cian Slattery, Barry Slevin; Will Flynn, Ethan Devine, Rory Fagan. Subs - Eoin Bright for Byrne 8mins, Jonathan McCloskey for S Slevin 46m, Cian Doherty for Flynn 48m.
Referee - Kevin Brady (Louth).
Referee - Kevin Brady (Louth).