A New Look for Nuyu!
Sponsored editorial
Wendy Griffin and her amazing staff celebrated the relaunch of Nuyu Hair & Beauty Salon on Saturday 24th June in true style. After almost 8 years of being in business, Wendy decided that it was time to give the salon a complete refurbishment.
Previous
Next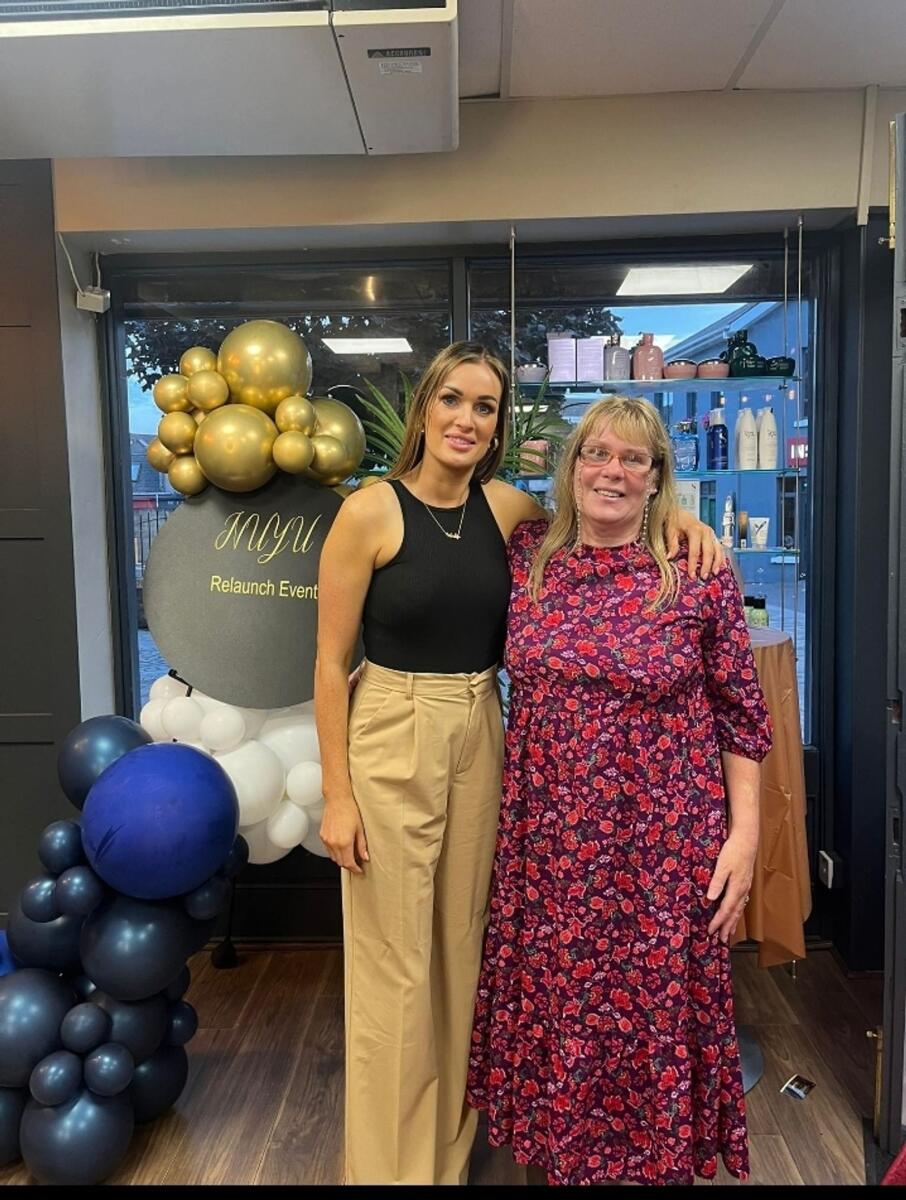 "The support that we receive from our local community is second to none, so we did our best to keep all work that was involved with the project contracted locally so as to do our bit in Supporting Local", says Wendy. "It has been a process, but so rewarding in that our line of business is all about making our clients feel and look amazing, so it was only fitting to get the salon done in a way that suits that result."
Nuyu Hair & Beauty is an award winning hair and beauty salon in the heart of Navan town, situated in Metges Lane. They offer services which include Waxing, Threading, Lashes, Hands & Feet, Tanning, Make-Up, Massage, Party Packages, Pamper Packages for 2 & Academie Facials on the beauty side of things and Styling, Cutting, Colouring, Balayage, Highlights and Hair Treatments on the hair salon side.
Having aligned herself with amazing brands such as HD Brows, The Manicure Company, Browsculpt, Bellamianta and Alfaparf, Wendy is delighted to offer clients a new luxurious experience in the revamped salon. "We pride ourselves on being a friendly local salon offering the highest standard in hair and beauty treatments on the market," said Wendy.
"I would like to take this opportunity to not only thank all of our existing customers for their unwavering support, but also to thank my amazing team that shows up every day to play their part in the success of our salon. We look forward to welcoming you all for your next appointments soon, and look forward to even meeting a few new faces on the way"
For appointments you can contact 046 909 3707 or do an online booking at www.nuyu.ie by following the Book Online tab.