Navan accordion band march in London St Patrick's parade
Kenstown and Seneschalstown Accordion Band (K&S Accordion) took part in London's St. Patrick's Day parade last Saturday March 12th.
Founded in Navan back in 1979, the accordionists marched from Picadilly to Trafalgar Square performing musical 'renditions of old-time Irish matches'. Part of the Meath Association of London, the band had also performed at the Irish Centre in Kilburn the day before.
Over 50,000 people celebrated St Patrick's Day in London, with the theme 'London Loves The Irish'. The parade, with traditional floats and marching bands, showcased Irish dance, culture and food as well as six hours of performances, including traditional Irish music and rap. Performers included Sharon Shannon, The Craicheads and the Celtic Youth Orchestra.
In addition, the London parade featured attendance of Meath County Council members Senior Executive Dara McGowan, Cllr Wayne Harding, Cllr Paddy Meade, Cllr Mike Bray and Cllr Amanda Smith. Social Protection Minister and Fine Gael TD Heather Humphreys also attended, leading the parade with London mayor Sadiq Khan.
"It's great to see the turnout and support of all the Irish people living here," she said. "They are proud of their connections, it's great to be here and great to be Irish."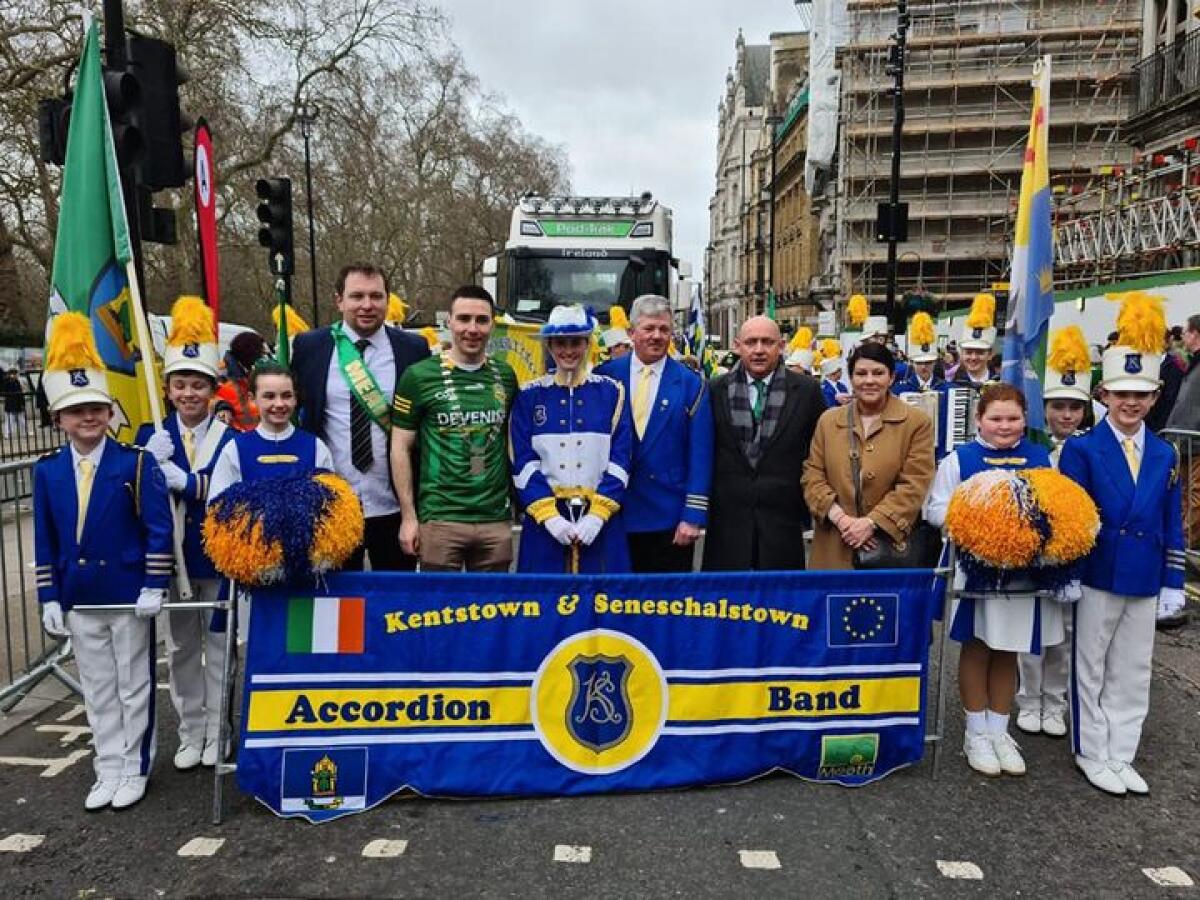 Mayor of London Sadiq Khan said: "London has the largest Irish community in the UK, and for centuries Irish Londoners have made an enormous contribution to the success of our capital city.
"From running successful businesses and supporting public services, to the huge influence on our arts and cultural scene, Irish Londoners are integral to the fabric of our city."