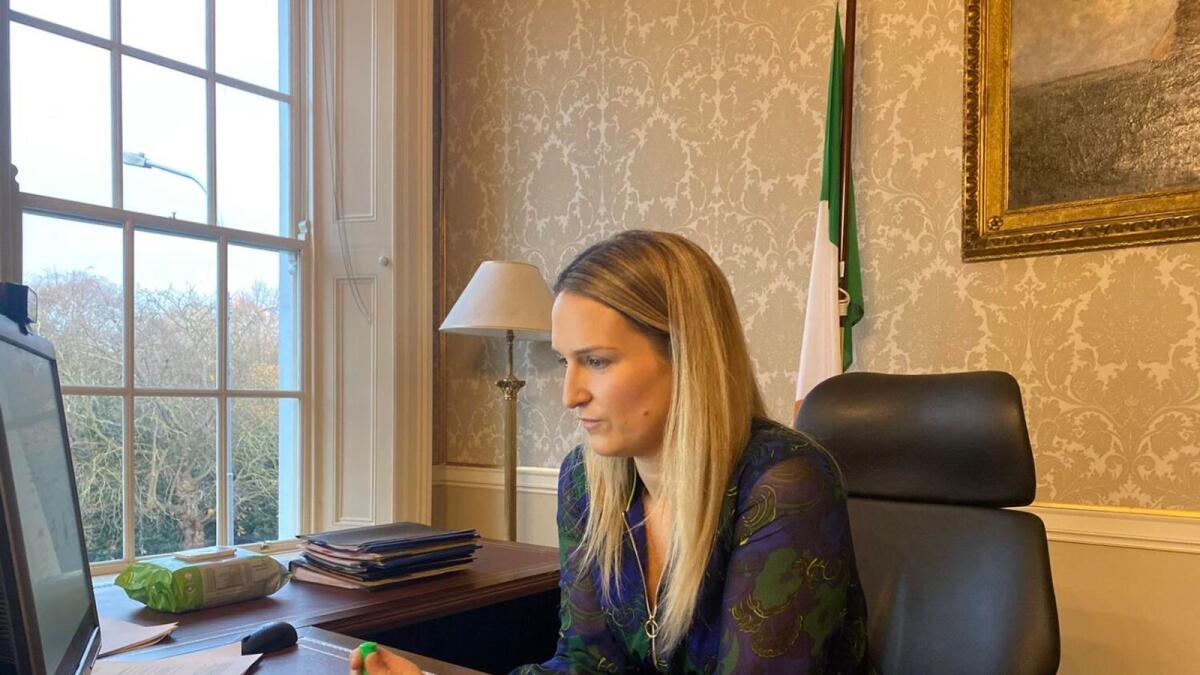 McEntee not concerned over Russian ban
Minister for Justice Helen McEntee hasn't lost any sleep over the news that she has been banned from entering Russia along with several of her cabinet colleagues and top civil servants.
"That is their decision to make," she said, "But I fully support Ukraine."
"I stand behind anything that I've said in relation to Russia and the ongoing illegal war that's being waged on Ukraine.
"It certainly will not change my view and my position and the fact that we need to support Ukraine and all of their citizens in any way that we can.
"I oppose what is a horrendous war and all of our actions in support of Ukraine," she said.
Among those also banned are Taoiseach Micheál Martin, Tánaiste Leo Varadkar, Foreign Affairs Minister Simon Coveney, Finance Minister Paschal Donohoe and Ceann Comhairle, Seán Ó Fearghaíl, as well as a number of officials.
Announcing the ban, the Russian Foreign Ministry said: "In response to the anti-Russian course of the Irish government, which unconditionally supports the unilateral restrictive measures introduced by the European Union against Russian citizens aimed at attempts to isolate our country internationally, a decision was made to include 52 key representatives of the leadership and politicians of Ireland in the Russian stop-list."
Minister Coveney, who is currently in Washington, said he had now asked the Russian Ambassador to Ireland, Yuriy Filatov, for an explanation.
Meanwhile, Minister McEntee will taking maternity leave from next Friday. Social Protection Minister, Heather Huumphries will taking over her duties until mid December when Leo Varadkar becomes Taoiseach and a new cabinet is expected to be appointed.
Minister McEntee made history last year as the first sitting Cabinet minister to take maternity leave.
She and her husband, Paul Hickey welcomed their first born, Michael, in April last year, two weeks before his due date.