Winning volunteers want Tidy Towns success a 'starting point' to making the town even better
Previous
Next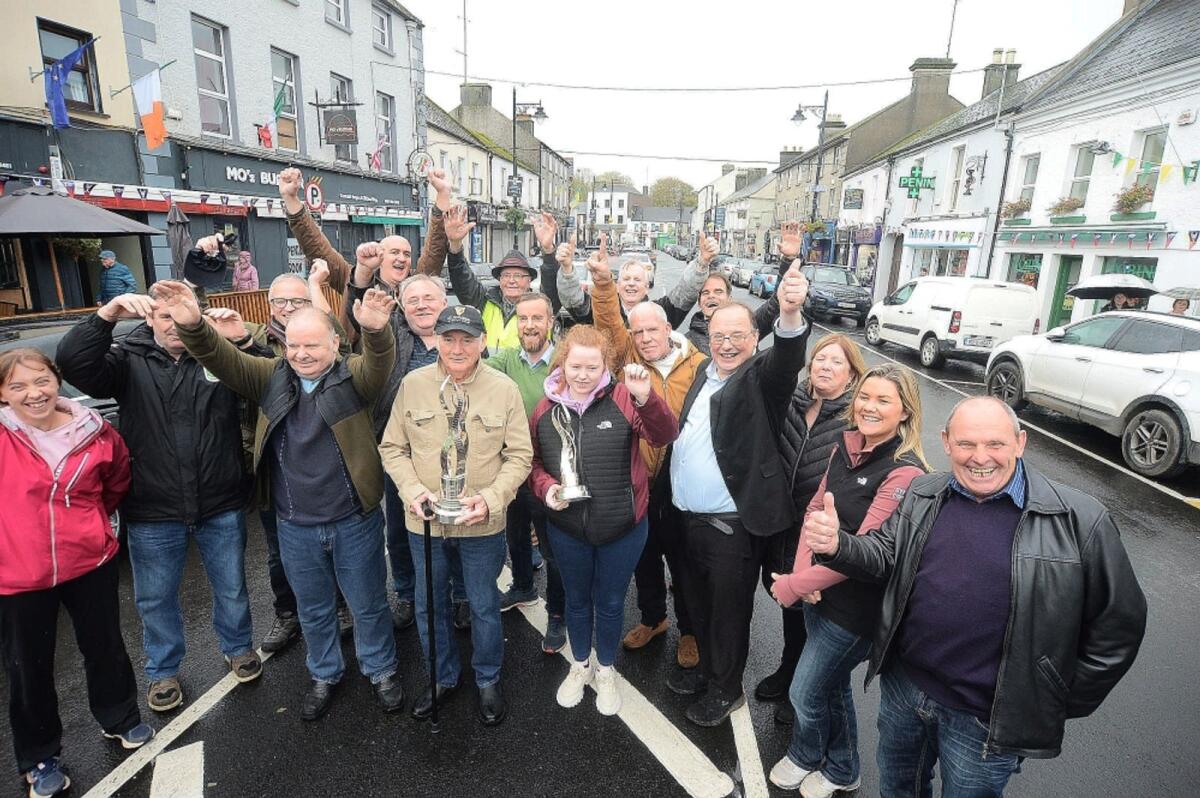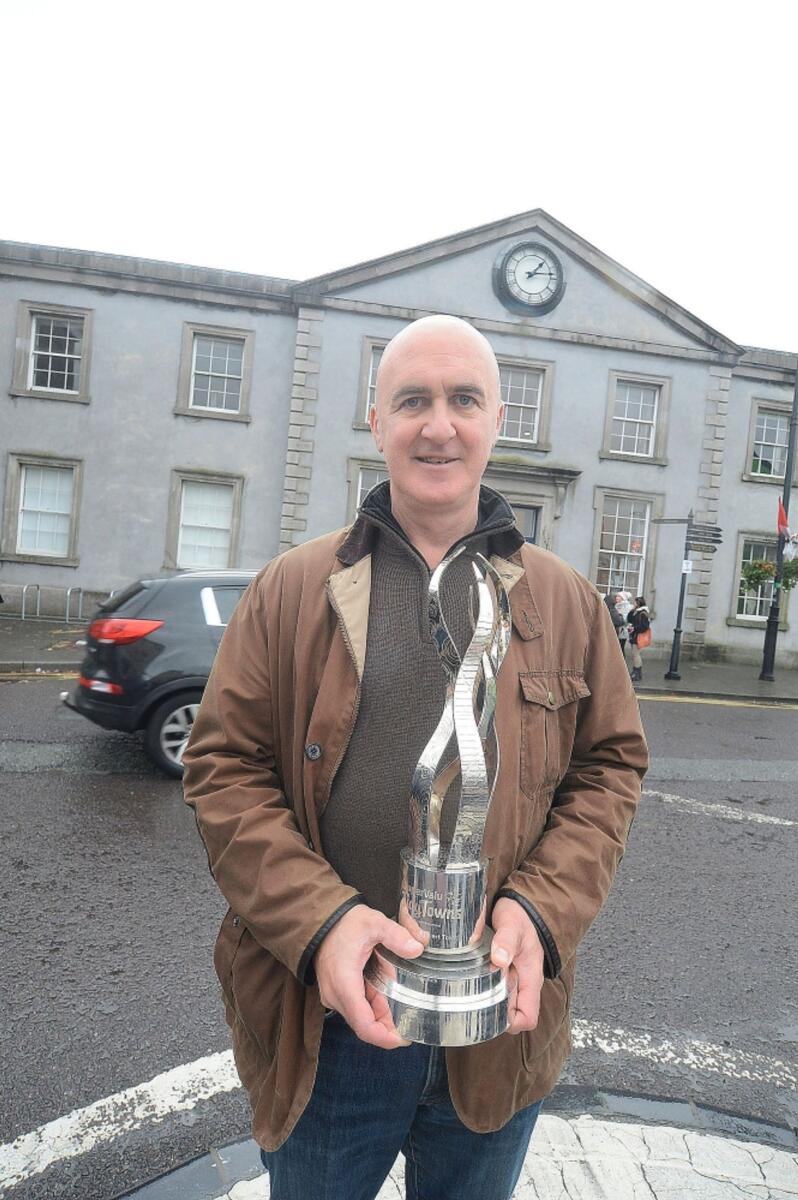 "We are overjoyed. Overjoyed for the whole town. This is not just a win for the Tidy Towns Committee it is a win for all the voluntary groups, residents' associations, businesses, schools and the council who have all worked hand in hand to achieve this," says Tidy Towns Committee chairman, Brian Heffernan.
After hovering around the top of the leaderboard for the past number of years, Trim scored an impressive 366 to claim the top accolade, 50 years after it won its first title.
The announcement was made by Minister for Community Development and Rural Affairs, Heather Humphreys, before a gathering of 750 Tidy Towns volunteers in the RDS last Friday - the first full scale awards ceremony since the onset of pandemic.
It was the fourth time Trim claimed the national title, the last being in 1984.
Mr Heffernan paid tribute to Trim Municipal Council, engineer Maura Daly and the council's outdoor staff, the Pride of Place unit as well as Bernadine Carry and the council's environment section.
"I want to thank the Tidy Towns Committee and in particular Stephanie Gallegos, who, even after returning to the US to take care her elderly parents, worked on our application remotely.
"I want to thank all our volunteers but especially Noel Rochford, Brian Loughney and Paddy Lee who are out on the streets every day. We wish Sean McCambridge well, as he is in hospital at the moment.
"All the area councillors have been a great help - Noel French has been involved for many, many years and Cllr Ronan Moore's Trim Sustainable Energy and Climate Change initiative made the difference between among the top and winning."
Mr Heffernan said that it hadn't just been a win for the current committee and voluntary groups. "Tidy Towns is an incremental process and the work done by previous committees and volunteers provided us with the foundations to work on.
"The first Trim Tidy Towns Committee was formed in 1959. It takes generations to make a town successful and a good place to live and visit. I hope this win is a starting point rather than an end point to making the town even better. It was particularly good to have this win on the weekend of such a successful Puca festival."
The win was described by Meath County Council Cathaoirleach Nick Killian as a wonderful achievement for Trim Tidy Towns and the wider Trim community, while the Cathaoirleach of Trim Municipal District, Cllr Joe Fox said: "This is absolutely wonderful news for Trim. This result is a compilation of years of immense work undertaken by Trim Tidy Towns, Meath County Council and the wider Trim community."
Chief Executive of Meath County Council, Jackie Maguire, said that Trim was well-deserving of this national honour while Cllr Ronan Moore said it was astonishing "the sheer level of effort and energy that has been put in by so many amazing and dedicated volunteers in Trim."
Minister and Meath West TD, Damien English said: "Congratulations on this magnificent achievement by Trim Tidy Towns and the entire community in Trim. The people of Trim will be rightly celebrating this incredible victory - a super achievement for all involved."