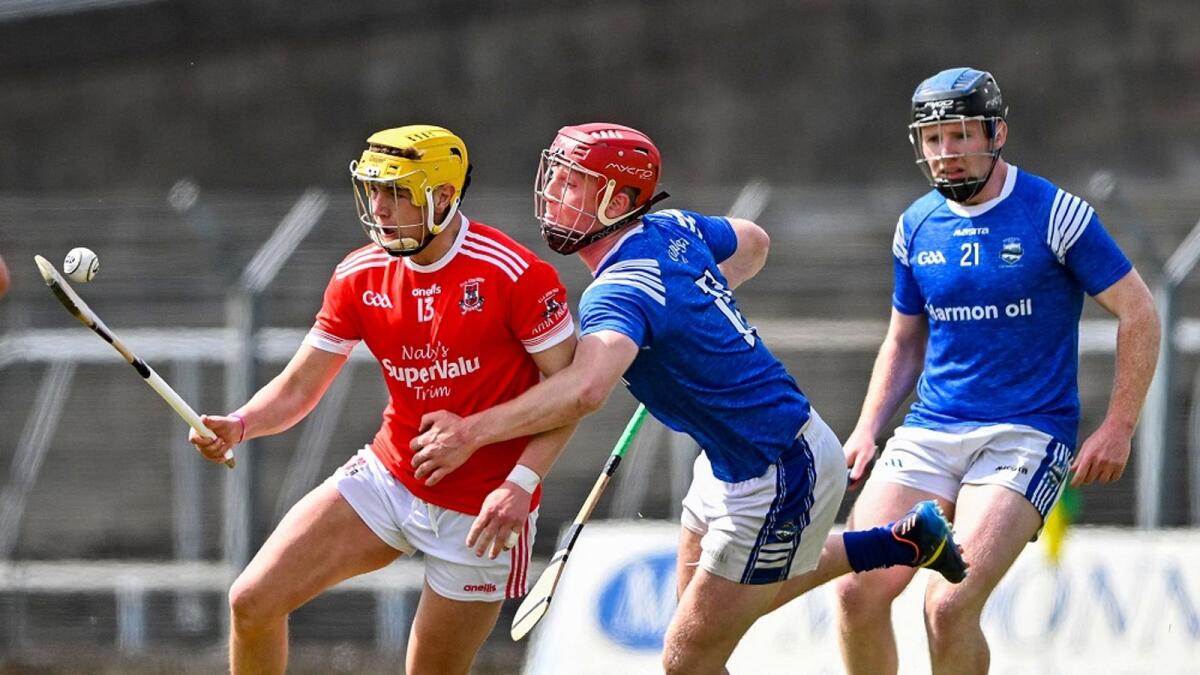 Trim best in wonderful contest
In a game that was rich in quality hurling Trim defeated Kildalkey 1-18 to 2-14 at Pairc Tailteann this evening to advance to the SHC final.
This semi-final contest held the big crowd enthralled until the end with Charlie Ennis making a late super save from Kildalkey's Nicky Potterton that proved so crucial.
Trim led 1-10 to 2-4 at the interval and they continued to stay one step ahead of their opponents to win.
Joey Cole scored the Trim goal and added two points while James Murray was their chief marksman with seven points.
Padraig Geoghegan and Nicky Potterton scored goals for Kildalkey but the Village side were unable to take enough of their chances that could have swung the contest in their favour.
Nobody left this game feeling short-changed.
SCORERS
Trim - James Murray 0-7 six frees, one '65'; Joey Cole 1-2; Mikey Cole 0-2; Dimmy Higgins 0-2; Mikey Cullen 0-1; Conor Quigley 0-1; Brian Dowling 0-1; Alan Douglas 0-1; James Andrews 0-1.
Kildalkey - Nicky Potterton 1-7; Padraig Geoghegan 1-1; Evan Fitzgerlad 0-2; Martin Healy 0-1; Patrick Barnwell 0-2; Brian Conneely 0-1.
SEE FULL REPORT OF THIS GREAT CONTEST IN NEXT ISSUE OF THE MEATH CHRONCILE