Local gardai to tackle Lugnaquilla in 'Hike for Help' fundraiser
Previous
Next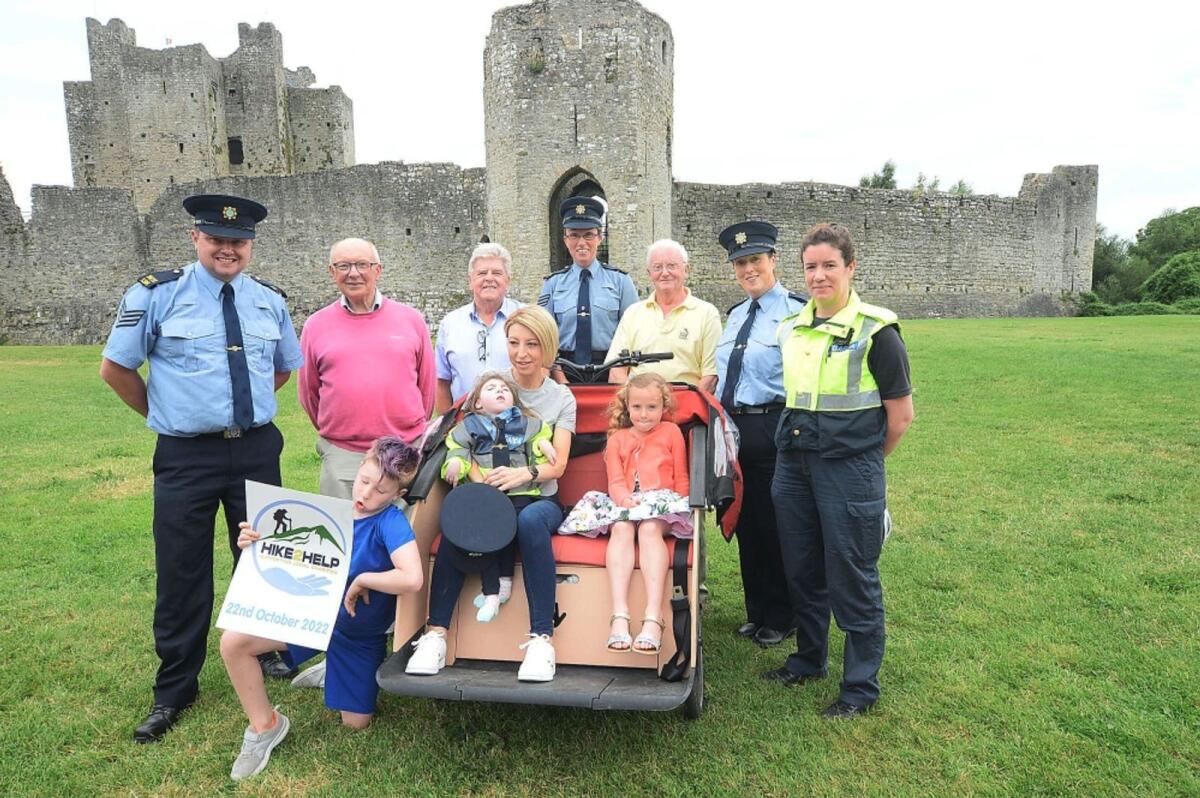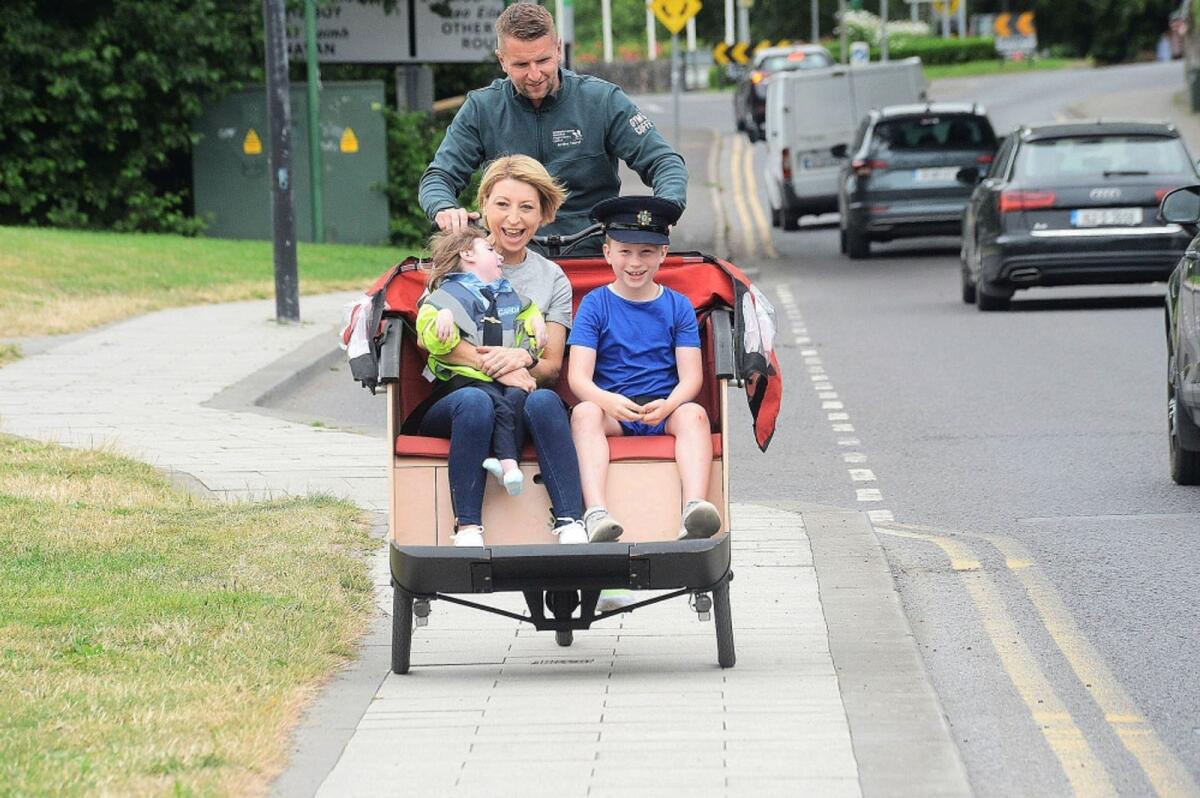 Gardai from the Trim and Kells Districts will join forces for 'Hike to Help' on 22nd October taking on Leinster's highest peak, Lugnaquilla, to raise funds for Little Blue Heroes and Meals on Wheels.
With the funds raised for Meals on Wheels, they plan to purchase a Trishaw bike that will be shared between the two districts with the aim of getting elderly and vulnerable people out and about again for short recreational spins.
Trim Gardai borrowed one of these bikes from Fingal County Council last week to demonstrate how they work and the idea is that initially when they purchase the bike, local Gardai will cycle it to transport the passengers, with other volunteers then coming on board to help out when it is up and running.
Garda Bríd Cannon of Trim Garda Station came up with the initiative as part of her community engagement project. "My aim is to bring An Garda Síochána and the communities together to achieve a similar goal of raising as much funding as possible for these incredible charities. We are also hoping to purchase a Trishaw Bike to be shared between the two districts," she said.
The Trishaw bikes offer a comfortable cycle experience for passengers with deep secure seats designed for maximum safety. It's not just aimed at cycling, it's about meeting the social needs of older people by providing social connection and inclusion back into their community.
"It is intended to hopefully encourage the elderly back out and about to enjoy the surroundings of their community in a safe environment and to provide another form of communication that An Garda Síochána can provide to the persons using the bikes, by offering crime prevention advice/information," explained Garda Cannon.
Trim Parish Priest Fr Paul Crosbie is also supporting the initiative. He said: "Trim parish is delighted to be part of the 'Hike 2 Help' event. The parish Meals on Wheels service relies almost exclusively on our relationship with the local community."
He explained that during the lockdown, they could not have done what they needed to do without the support of the Gardai and a massive network of volunteers.
"Now that the re-opening is underway, we're thrilled that the Gardai and volunteers are back helping us again in Meals on Wheels, making it even better than before the pandemic. The current cost of living crisis is having a real and frightening impact on the elderly. It's almost like another form of a pandemic. They are dreading the winter and Meals on Wheels is doing everything we can to hold down the costs of food. All donations we can get are enormously appreciated".
The funds raised will also be shared with Little Blue Heroes, a charity established in 2017 and operated entirely by volunteers to support families of children with serious illnesses while empowering the lives of children through positive community engagement.
"We provide practical and financial support to families of children who have serious illnesses in Ireland while granting the wish of the children it supports to become Honorary Gardaí," explained Alan Keane of Little Blue Heroes.
The official launch of 'Hike2 Help' t will be held next month when the full line up of participants will be revealed. Anybody wishing to seek further information or interested in signing up for the hike can contact email Trim.Community@garda.ie.