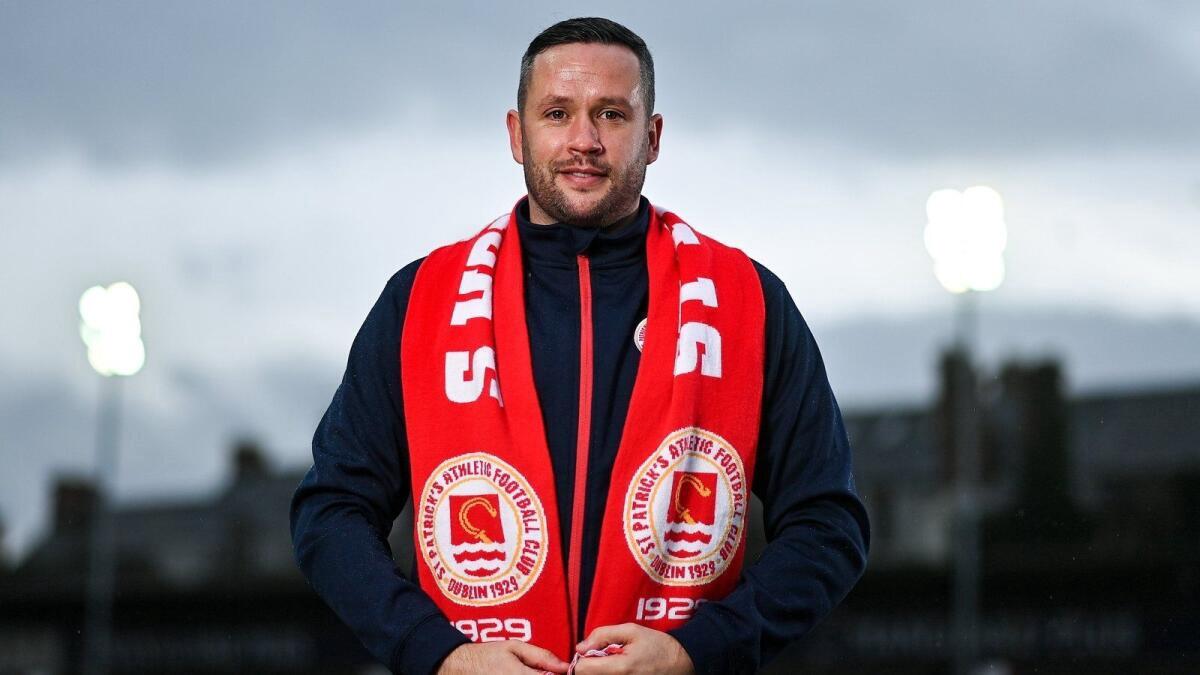 Clancy and Curtis in line for more Euro glory
St Patrick's Athletic manager Timmy Clancy and his players can reflect this morning on wonderful night when the achieved one of the best results ever chalked up by an Irish club in Europe - at least away from home.
Clancy brought his squad (that included Navan youngster Sam Curtis) to Bulgaria to face CSKA Sofia in the Europa Conference League third round qualifier and returned home with a marvellous 1-0 victory with Serge Atakayi pouncing on a defensive error after 87 minutes to score the only goal of the game.
It was one of Clancy's greatest feats in his fledgling career as a manager right up there with his achievements in taking over at Drogheda Utd and reviving the club's fortunes despite having very limited resources.
In the Vasil Levski Stadium last night St Patrick's Athletic were organised and strong. Every player worked extremely hard including Sam Curtis who came on as a second-half substitute.
Curtis at just 16 is surely one of the youngest ever players to turn out in a senior European competition - and certainly one of the youngest ever to play for an Irish team in a senior European club game .
St Pat's took an unusual route to Sofia flying there via Strasbourg from Knock Airport.
It didn't knock his team off course in terms of taking something from the game. Now Clancy and Curtis will be looking to secure a lucrative ticket to the next round and defeat CSKA Sofia in the second led in Tallaght Stadium next Thursday night. A victory over the two-legs would be worth about €1 million.
St Pat's and Clancy have already made their mark in Europe this season defeating Mura of Slovenia 6-5 on penalties after finishing 1-1 following the two legs in their first Europa Conference assignment. That was estimated to have earned St Pat's €300,000.
However, the realities of football on the ground were brought home to the St Pat's players when they were knocked out of the FAI Cup by Waterford.
The win in Sofia was another milestone for Jamie McGrath who came on as a substitute for Dundee United. In his first appearance for the club he provided an assist for the only goal of the game scored by Glenn Middleton as the Scottish side defeated AZ Alkmaar 1-0, also in the Europa Conference League.