Local bravehearts star in popular event
ATHLETICS Big turn for Trim AC's famous 5k
Previous
Next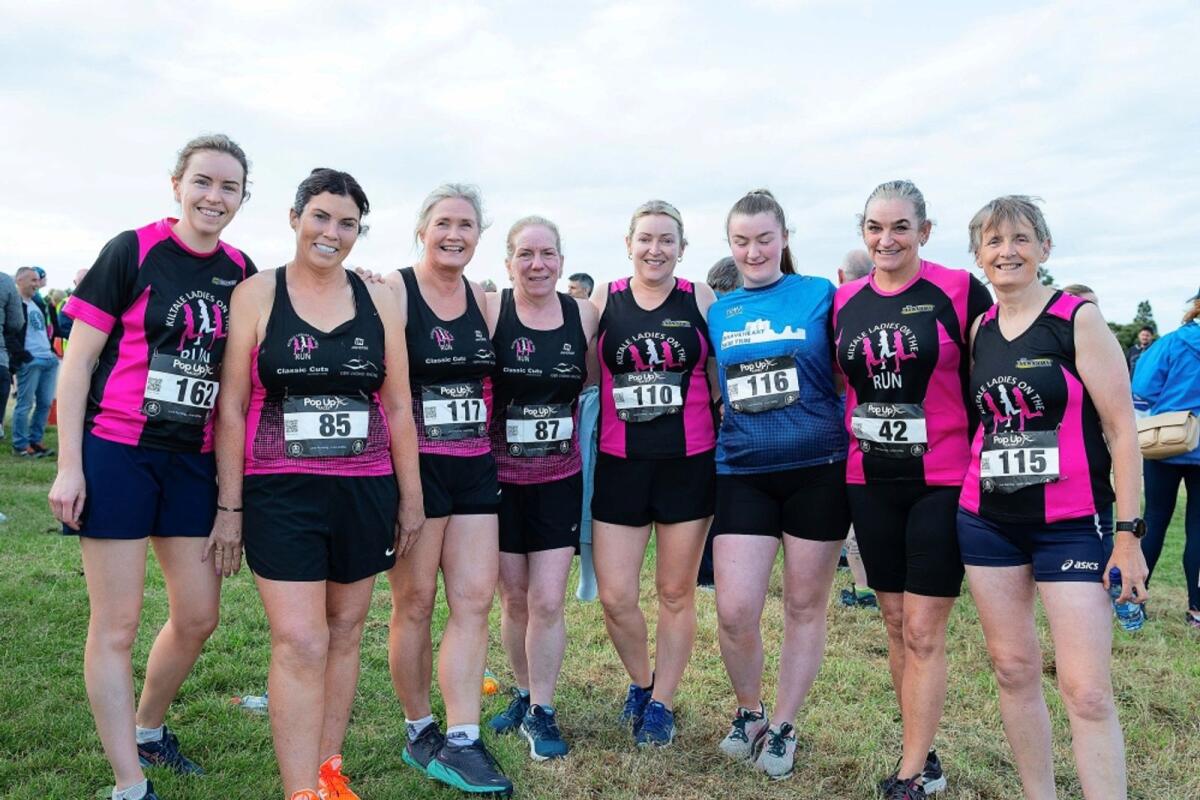 There was no sign of Mel Gibson but there were familiar faces from athletic clubs throughout Meath - and beyond - as the 2022 version of Trim AC's Braveheart 5k was run off last month in the famous Porchfields, just across the Boyne from where the famous film was shot.
The race was completed in dry conditions but the blustery wind along the Boyne might have impacted some of those chasing new personal bests. All present sighed with relief as the rain laden clouds veered east of proceedings.
Right from the off Peter Somba from Dunboyne AC took control of the race and put in an injection of pace over the final hilly kilometre to cross the line in 15.43. Somba's performance was quite impressive considering the strong headwind on the return along the Boyne pathway.
Rory O'Connor from North Cork AC ran well to take runner up spot with Clonard man Peter Mooney completing the podium spots. There was an impressive clean sweep for Trim AC in the women's race with Ava Costello, Edel Gaffney and Cailin McDonagh taking the three podium spots. Ava took a short break from her leaving certificate to win in 18.47 and will commence a sports scholarship in Tennessee in September.
The Trim club made a presentation to their record-breaking masters sprinter Moira Groome. She was a member of the Irish team which won gold in the W50 4 x 200 relay and W55 60m bronze at the European Indoor Championships. She recently set national records in the 100m and 200m when winning the Leinster W55 titles and is now getting ready for the World Masters in Tampere, Finland in July.
"The unique nature of the Trim course is a showcase for the newly upgraded amenities of the historic Porchfields. Braveheart attracts runners from throughout the north east and midlands with many clubs, running groups and fitness enthusiasts embracing the challenge," added Ciaran Tobin from Trim AC.
"The route, as is the case since the race started, took them among the medieval monuments of Trim and gave them a taste of heritage on top of a strenuous workout.
"Trim AC are very grateful for the co-operation and support they receive from Meath County Council and the Office of Public Works in staging this event."