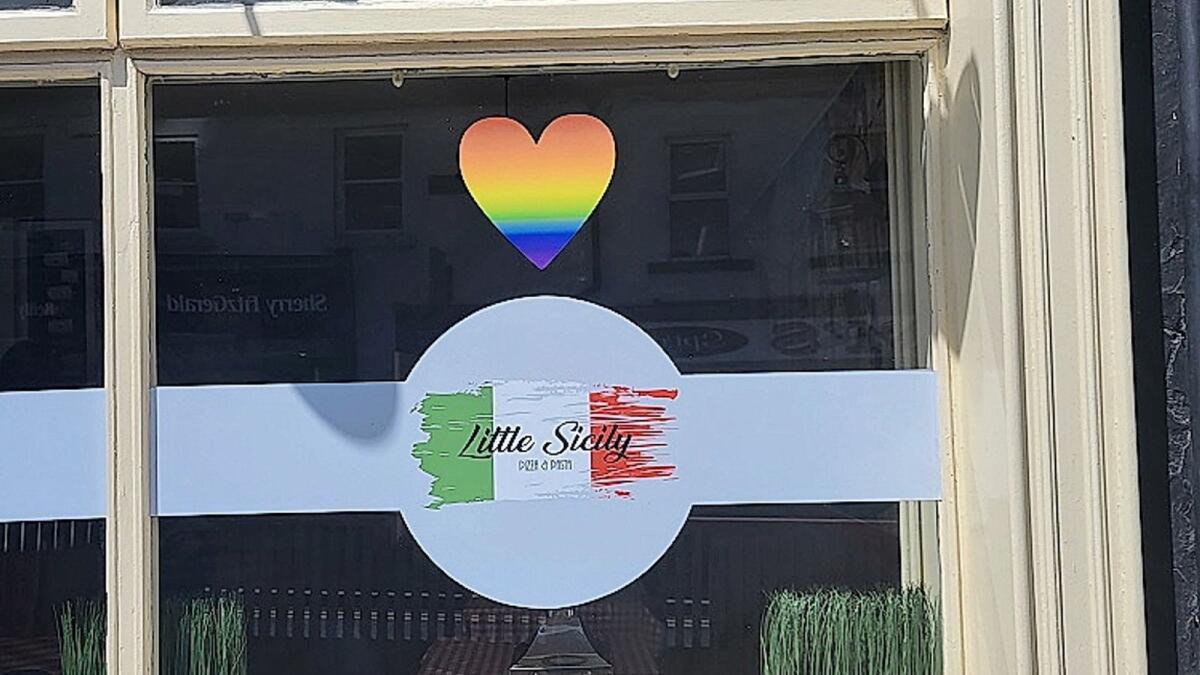 Businesses receive hate-filled messages over Pride support
A FOUL-MOUTHED anonymous telephone rant left for a Navan eaterie that was displaying the rainbow flag for Pride month has shocked local businesses.
David Snow who runs Little Sicily in Watergate Street was horrified to receive the bigoted expletive-laden message from a woman who tried to make a connection between the Pride celebrations and paedophilia.
"We are in shock that such bigotry is still there. When people are celebrating and happy, why does somebody need to say something so really, really nasty."
David said that when Aidan Cosgrove of neighbouring business, the Room 8 restaurant was putting up rainbow stickers for Pride month, he decided to also show his support.
"Many businesses around Navan have shown their support with flags and stickers," he said.
David was shocked however to find an expletive-filled rant on his answering machine from a woman who said she wouldn't be giving him her business "with your f...ing LGTB flags in your window."
She went on to claim that there was a serious push on "with the LGBT for paedophilia in children."
"I couldn't believe there was such bigotry out there. She also said she wouldn't be giving her business to Room 8 either.
"To be honest, all the businesses of Navan have been shocked by this. We have all battled through Covid and supported one another. This has shocked people and we have had a lot of support.
He said he was reporting the incident to the gardai.
Aidan Cosgrove said he too had been shocked at the bigotry, "It is ridiculous. It doesn't happen often but there is still bigotry out there – it is unfortunate this happened in Pride month.
"We have had a lot of support from local businesses who have reached out to us."