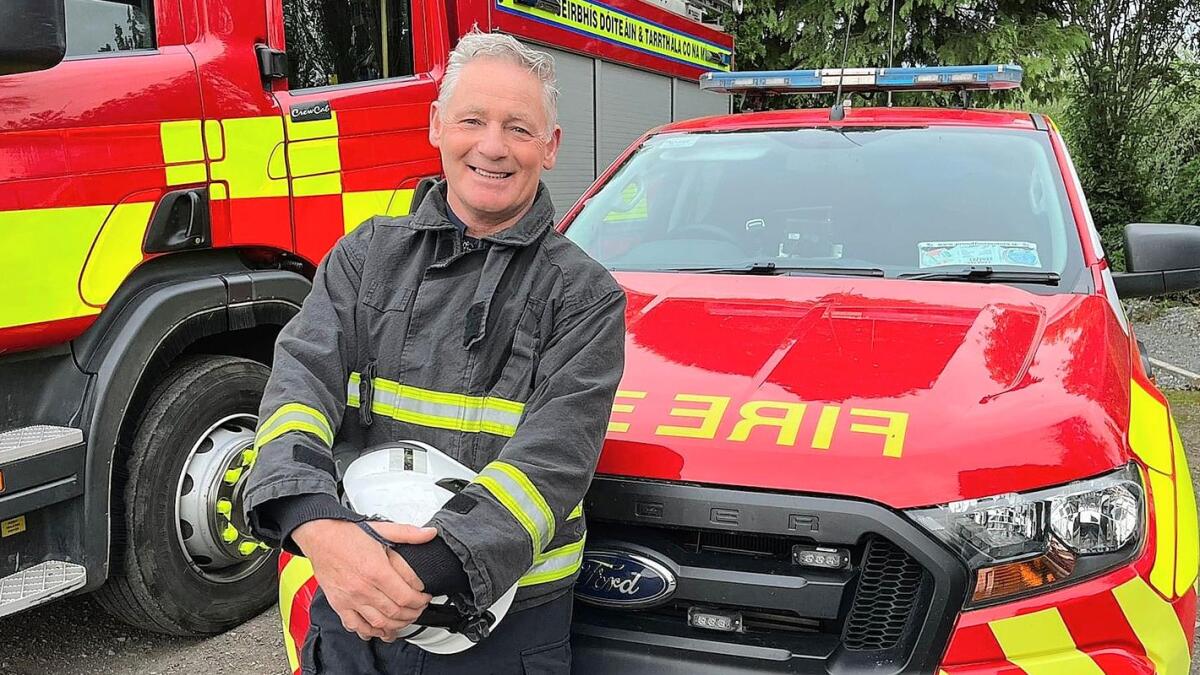 Best wishes, Seamus... Nobber man's 30 years in fire service
After 30 years in Nobber Fire Service, Seamus Shields hung up his helmet and retired from the role of station officer earlier this month.
Seamus, who was station officer for the last nine years, was the first firefighter in the county to get a two year extension past the retirement age of 58 to stay on until the age of 60.
Recalling his 30 years of service, Seamus said he had many great memories and worked with some great people over his years. Of course there were also many difficult call outs over the years.
"There were more joys than sorrows and I have a lot of good memories over the years as well as some bad ones like bad road traffic collisions and suicides," he said.
Seamus joined the local fire service as a retained firefighter in 1992, later becoming sub-officer before taking over as station officer in 2013, when Gerry McCormack retired.
He says there had been huge changes since he first joined the brigade, in terms of the training, the fire gear and the general approach. Indeed Seamus recalled that when he first joined they all carried an axe as part of their gear. The training has become much more advanced over the years and Seamus said Meath Fire Service are very highly trained.
Nobber's area, while not highly populated, is the second biggest area geographically in the county, behind Trim. As a retained fire service, firefighters are on call 24/7 and sign off if they want to go away, with a minimum crew required at all times. Firefighters carry a pager which could go off at any time, day or night.
"When the bleeper goes off you can expect anything, as well as the bread and butter calls like oil spillages and chimney fires."
Seamus said one of the biggest challenges of the job was keeping a full crew maintained. Because Nobber isn't the busiest station, he said most of the crew have other jobs and have to work as well but they are lucky to have three or four farmers in the crew.
After carrying a bleeper for 30 years, Seamus said it takes a bit of getting used after it being "part and parcel of his lifestyle for so long" but he is enjoying the freedom of being able to go where he wants without planning ahead.
He thanked Assistant Chief Fire Officer Padraig O'Longaigh for his support and assistance in his role over the years.
A new fire station is currently under construction in Nobber and Seamus said he is delighted to see it happening, though one of his few regrets is that "he didn't get in it for a call or two" before he retired, but looked forward to the opening.
On behalf of the crew, sub-officer Michael Finegan thanked Seamus for his 30 years of dedicated service. "Seamus was highly respected and will be hugely missed as a station officer and crew member. His 30 years of experience as a firefighter and station officer will be near impossible to replace. While he may no longer be an official crew member, he will always be welcome in our station."