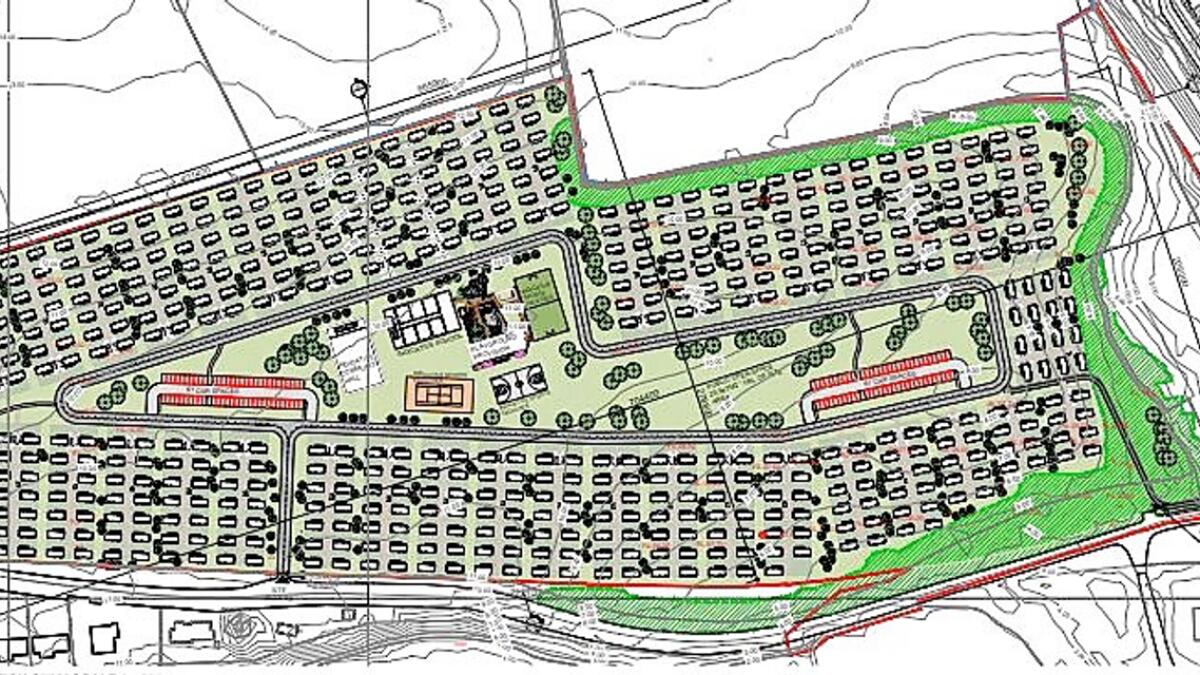 Laytown camp site application is 'incomplete'
A planning application by a private developer for a temporary campsite of more than 500 units to house Ukrainian refugees at Ninch, Laytown, has been deemed to be incomplete by Meath County Council.
Melvin Properties and Ketut Limited lodged a planning application on seeking a temporary planning permission for a period of five years for the development of an emergency temporary accommodation campsite on a 15.8 hectare site to the west of Laytown Train Station and rail line.
Planning permission was sought for 569 detached single storey, two-bedroom units of 33 square metres which would each have private open space.
The plans faced widespread opposition locally with hundreds of negative comments posted on social media. There was also surprise given that the site, which is located close to Laytown Train Station, had recently been identified as a strategic employment site in the Meath County Development Plan.
Meath County Council confirmed that no pre-planning consultation took place on this application.
Meath County Council planners have written to Melvin Properties and Ketut Limited to advise them that the application was incomplete. The letter stated that the "planning application does not comply with some, or all, of Articles 17 to 23 of the Planning and Development Regulations".
Three reasons were cited for the application being invalid. The Council outlined that neither of the public notices complied with the requirements of Article 26 (3) (b) of the Planning and Development Regulations stating: "The use of the words 'campsite' and temporary' on both public notices are potentially misleading to members of the public as the proposed development is for emergency accommodation that is further explained and outlined in the accompanying documentation. You are therefore requested to remove the word 'campsite' from both public notices and to amend the development description further to reflect the fact that it is a propsed temporary site for five years that includes permanent units of accommodation".
The council also referred to drawings submitted with the application that show an indicative school, indicative community hall and indicative sports facilitities at three separate locations on the site. "These indicative structures and facilities have not been mentioned on either of the public notices and no details, elevations, plans or sections of same have been submitted with the application. Please clarify and amend as necessary".
The council added: "It is respectfully suggested that you seek an exploratory meetihng with the planning authority prior to resubmitting this application."
It also stated that "based on the nature, content, and type of application submitted, it is also considered that the application fee paid is incorrect" and is more appropriately considered under another class.
The applicant was requested to remove the site notice and advised that new site notices should be erected when the application is resubmitted.