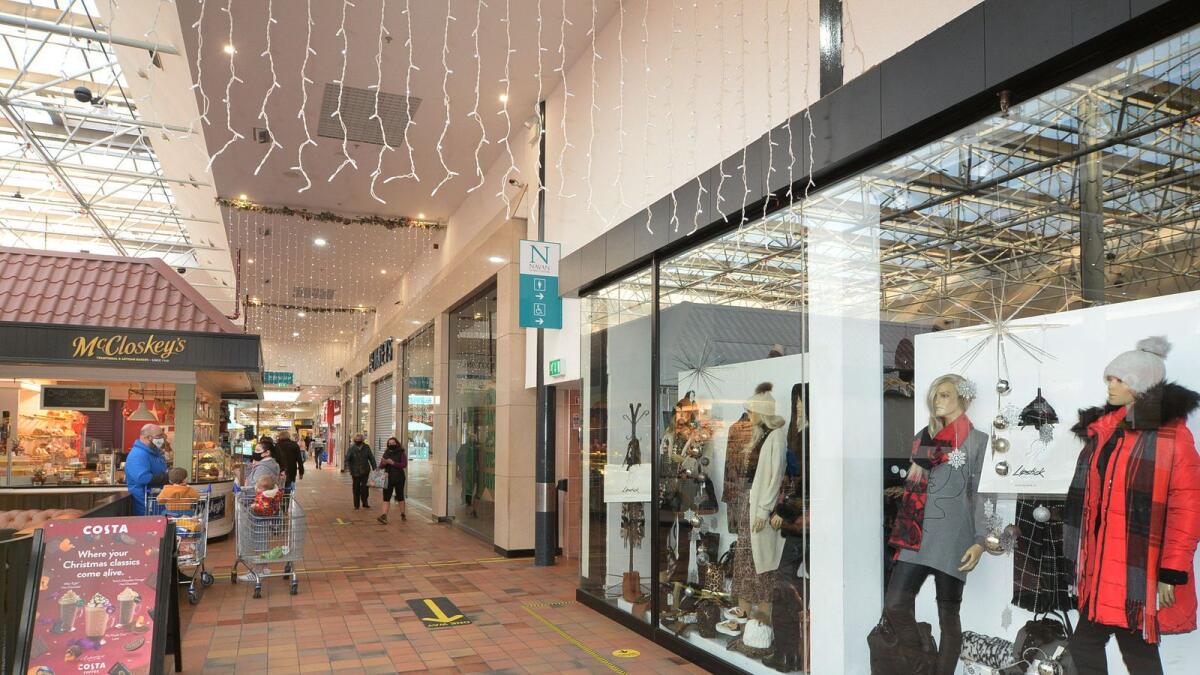 Innovation helped lift Christmas retail sales - Chamber
There was good news for the retail sector in Meath in the run up to Christmas with business brisk and a substantial footfall in towns around the county.
According to Paula McCaul of Meath Chamber of Commerce, business was good for the retail sector in the run up to Christmas, but things have been quieter since St Stephen's Day.
"Feedback from retailers pre-Christmas was generally good, especially those who had innovated, boosted their online presence and social media activities. Hospitality is badly affected, there is no surprise in that unfortunately."
She said the Mí Meath Shop Local initiative has been a huge success.
"Mí Meath cards went on sale in late Autumn so it is incredible to think that there was well in excess of €170,000 sales in the interim, feedback is overwhelmingly positive. It just goes to show how strong brand Meath is at present".
Meanwhile Navan Shopping Centre was very busy in the run up to Christmas, although the footfall still had not returned to 2019 levels, according to manager, Pat Mullaney.
"Our footfall was about eight per cent less than in 2019, not a bad figure when you consider the virus," he said.
"The numbers of people who have been isolating has had an effect on business everywhere," he said.
"The 23rd December was a very long, very busy day, possibly our busiest, but we found that the busiest period was a week earlier – people seemed to have been shopping earlier.
"Businesses in the centre have been doing well and talking to Marks and Spencer, Tesco and Penneys – most of them had sales close to 2019 levels which is good when you consider the heavy online sales also taking place."
Meanwhile Ms McCaul says Mí Meath is not just a card for Christmas. "It is a chip 'n' pin, reloadable Mastercard which has many applications beyond a mere gift card, so don't discard it after it's first use.
"We have exciting plans to build a discount/loyalty programme in 2022 for customers who use their Mí Meath card. Watch out for exclusive offers on the Mi Meath website. You can also top-up your Mí Meath card at any stage by visiting the website".
She said parents should keep this functionality in mind as a mechanism to give allowances to students/secondary school/primary school pupils - automatically reducing the risk of carrying cash.
"We will be building on our early successes throughout 2022 and I have no doubt that the annual Mí Meath spend will multiply manifold in years to come".
Mí Meath is the first of its kind in Ireland. The initiative was conceptually and developmentally led by County Meath Chamber.
"Our one and only aim in conjunction with our stakeholders is to drive and support retail by driving and ringfencing spend within the county.
"We have made a damn good start and we have no plans to rest on our laurels. Thank you for your support of Meath business which is the heartbeat of our county. Keep up the good work," said Ms McCaul.