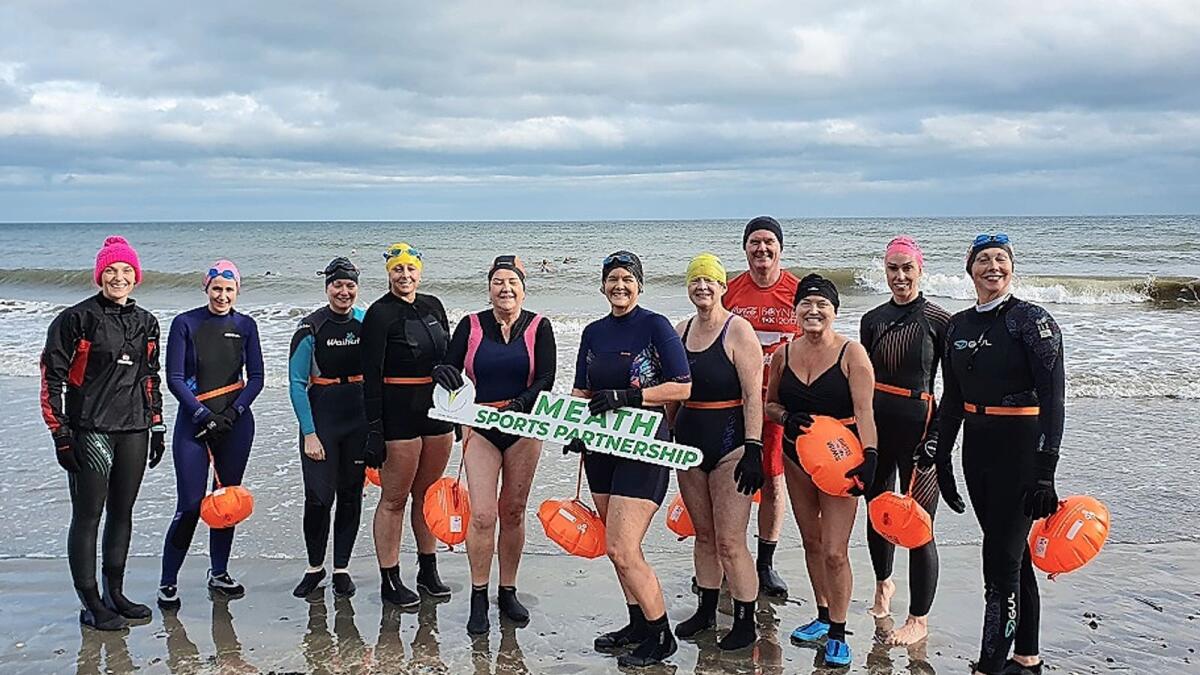 Dipping your toe in the world of Open Water Swimming
Meath Local Sports Partnership (LSP) hosted a number of workshops titled 'Introduction to Open Water Swimming' on the beaches in Laytown and Bettystown recently.
Despite the temperature of the water dropping over the last while, 40 participants from Meath and Louth took part in the four workshops. The workshops were delivered as part of Meath LSP's overall programme investment into the areas of east Meath and its commitment to provide opportunities for everyone to be more physically active.
The Open Water Swimming workshops were delivered by level two open water safety instructor Christine O'Brien, and covered safety when swimming in open water; how to stay warm before, during and after your swim; understanding your body's response to cold water; correct breathing and swimming techniques.
Currently there is upward of 140 swimmers (with varying levels of swimming experience) in the Laytown, Bettystown and Mornington areas who meet in small groups daily for social swims. Anyone interested in joining any of those groups is welcome along. Meath LSP presented an illuminous tow float to each participant on the safety workshops.
Meath LSP will continue to roll out similar programmes in 2022 – keep an eye on its social media pages or www.meathsports.ie, or contact upearson@meathcoco.ie
Meath Local Sports Partnership chairperson and avid open water swimmer, Cllr Sharon Tolan, presented each of the four groups with their tow floats.
"It is great to see such huge numbers out swimming in the sea in east Meath every day," Cllr Tolan said ."The workshops have been hugely beneficial as they have provided swimmers with additional knowledge not only around the importance of safety when sea swimming but also around improving technique and overall swimming skills. The tow floats are a great addition and will aid all swimmers in being safe and visible while out swimming".