Knockharley club host annual awards evening
CRICKET Recognition for players across all teams
Previous
Next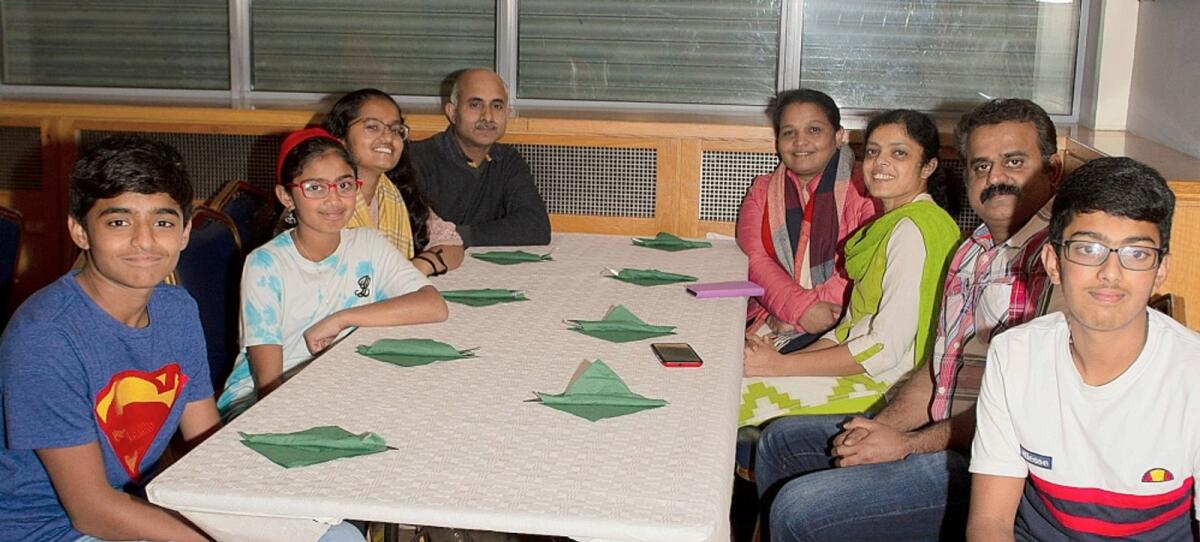 Navan RFC's home at Balreask Old was the venue on Friday night for the eagerly-awaited Knockharly Cricket Club annual awards night when players were recognised for their contributons during the season that has just ended.
They were honoured for the way they had represented the club at various levels in the Leinster League; for their dedication and commitment to the cause.
There was recognition, for example, for Daniyaal Janjua who was nominated as the 'best bowler' in the club's first team which play out of the Leinster League Div 4. They narrowly missed out on the league title with Sumit Singh chosen as the team's 'best batsman.'
Then there was the club's second team which plays in the Leinster League Div 8 with Max Shivmangal named as the 'best bowler' while Henry Beadle won the 'best batsman' award.
Like the first team, the club's second side also narrowly missed out on promotion.
It wasn't such a good season for the team's third team who are in Div 14. With a limited squad they struggled to pick up wins yet they put up some battling peformances with Zohaib Ali, Don Retty and Jacob Chemmanam sharing the 'best bowler' accolade.
Rupert Pollock was also recognised for his efforts. He received the 'best batsman' award.
The night's proceedings were opened by the club chairman Duncan Grehan who welcomed all to Balreask Old.
He also thanked those who had played their parts in helping the club during the course of the year.
That theme was echoed by PRO and coach Raj Adi who also thanked players, adults and youths and groundsmen as well as parents for taking youngsters to matches and training.
There were others he was anxious to recognise for their unstinting support.
"We have 60 sponsors and we really want to acknowledge the important role they play in our club but there are so many others who play vital roles," he told the Meath Chronicle.
The Knockharley club contains a large number of players from various countries including the PRO who lives in Dunshaughlin but is from Hydrabad in India where, he says, "cricket is like a religion."
Club members live in various parts of Meath - and that fact is both a strength and a challenge.
"Coming from places like Kells, Duleek can be an issue. Parents have to drive kids out to Knockharley. It's a little easier from Navan as they can share lifts.
"Kids do enjoy the game, that's why our numbers at youths level are increasing but not, unfortunately, at adult level at the moment."
Cricket, he added, is about respect for your opponents, friendship, social connections, but it's also about getting fit, strategies and the business of winning games.
The club PRO added that there is a misconception out there that a cricket game goes on all day.
"At international level cricket players are required to play all day in their games but we at Knockharley play a 45-over game but we never get to 45 overs," he added.
"We start matches at 1pm and we're finished at five, six at the most. People hear stories of day-long games but in the league games we play they are much shorter."
One of the attractions for those joining Knockharley CC is the fact that the club has a number of quality coaches including Heather Whelan who has played international cricket for Ireland and lives in Johnstown, outside Navan.One of the club's objectives is to re-form a women's team in the club. In the late 1980s and 1990s a women's team representing Knockharley enjoyed considerable success and the club hosted representative ladies games including inter-provincial matches as well as an u-19 international between Ireland and Denmark.
Next year Knockharley CC will be 40-years-old. It was founded in 1982 after it was noted by enthusiasts how local people played the game in back gardens.
Originally based in Ashfield, near Kentstown, the move was later made to new grounds in Veldonstown about a mile-and-a-half away. Knockharley CC had found a new home where they have remained since.
Club teams have enjoyed many victories since and endured many defeats but the game's tradition is maintained with the recent success of the club's u-15s an indication of brighter days ahead.
The club's under-15 team won their division in the Leinster Senior League, defeating Pembroke in the final by 21 runs. Coached by New Zealander Emmett Craik the team remained undefeated throughout their campaign, gradually overcoming one opponent after another over the course of the summer months before wrapping up the title in fine style at Knockharley's home ground.
The players who make up the successful Knockharley u-15 squad were: George Bellew (captain), Fionn Craik, Lorcan Craik, Laura Pollock, Yash Adi, Lucy Whelan, Alice Nickleson, Don Retty, Evan Kelly, Jacob Chemmanam, Loiuse Goodman, Aabis Mirza, Thomas Woodhouse, Conor Whelan, Hugo Hesnan, Richard Finegan, Tom Lord.
As part of a drive to increase membership Knockharley have forged a connection with schools such as St Patrick's Classical School in Navan.
"We have been in contact with St Pat's and eight students have expressed an interest in playing cricket. I would hope to meet them and bring them in for training."
Planning for the future is one thing but on Friday night it was all about recognising the efforts of those who sparkled in the season just past.