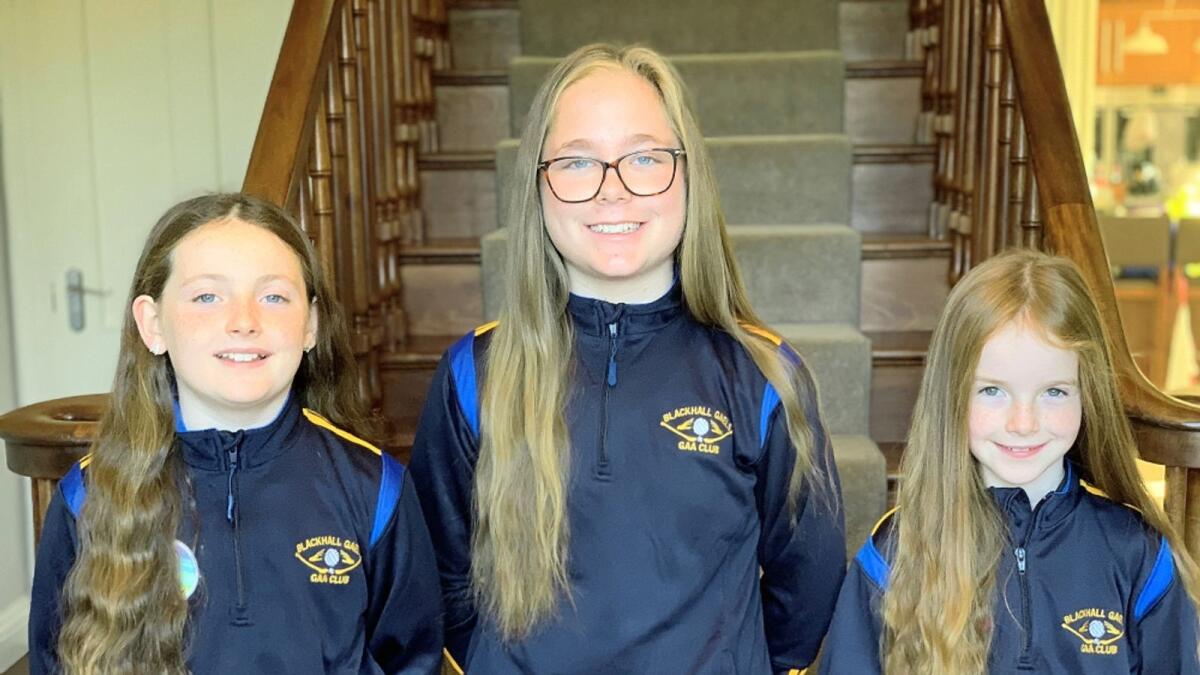 Hair goes nothing! Schoolgirls' generous gesture for two great causes
Three kindhearted schoolgirls have spent the past two years growing their beautiful hair so that they can cut it and donate it to the Princess Trust who make wigs for children.
Aisling Ledwith (11); Molly McGowan (11) and Isabelle Ledwith (9) who all go to Rathregan NS in Batterstown are also using this opportunity to raise money for LauraLynn by hosting the haircutting event, coffee morning and a raffle at Blackhall Gaels GAA Clubhouse in Batterstown on Sunday 17th October from 11am - 1.30pm. All are very welcome to this event!
All funds raised here will go directly to LauraLynn Ireland's Children's Hospice.
Speaking ahead of the event RNS school principal Ms. Ciara Gleeson said:
"The staff and pupils of Rathregan National School are so proud of Aisling, Molly and Isabelle for their kind and generous act in raising funds for such a worthy cause. It's great to see such initiative being taken by our young students and we wish them the very best of luck on October 17th. Girls, you have our full support and the whole school is behind you! Well done!"
Richie Morris, Blackhall Gaels Chairman added:
"Blackhall Gaels are extremely proud of Aisling, Molly & Isabelle. One of the positives that has come out of the Covid-19 pandemic has been the surge in community spirit. We have seen so many examples of young people going out of their way to help raise funds or simply check up on the people in their area.
"Young people have been so badly affected by this pandemic, yet on so many occasions they have led the way in showing examples of charity and how to care for others."
"Please come along & support the girls on the 17th."
"We hope you can help the girls by donating whatever you can. All donations are processed securely."